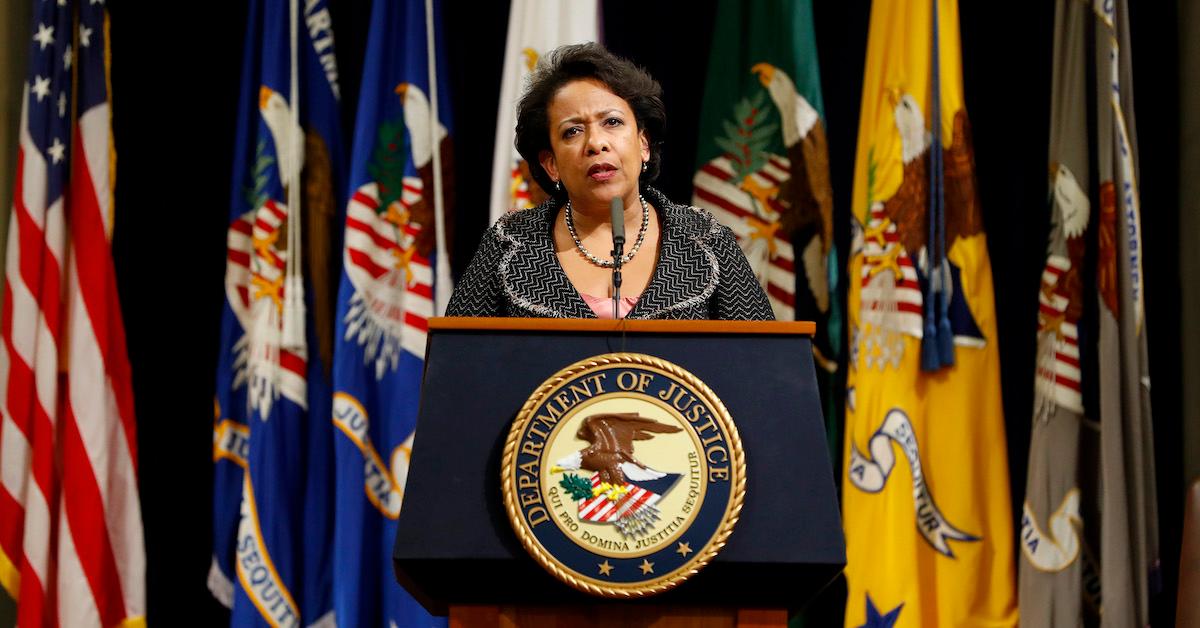 NFL Hires Loretta Lynch for Counsel Against Racial Discrimination Lawsuit
By Robin Hill-Gray

Feb. 17 2022, Published 2:40 p.m. ET
Over the years, Loretta Lynch has made history and headlines throughout her career as an attorney. From becoming the first African-American woman to serve as United States Attorney General to the case of the United States v. Volpe, Lynch isn't a stranger to triumph. In all her success, what's her net worth?
Article continues below advertisement
Recently, Lynch was hired to defend the NFL in a class-action racial discrimination lawsuit against the NFL. Here's a close look at Lynch's life, political career, and net worth.
Loretta Lynch was the first African American woman to serve as Attorney General. She served from 2015 to 2017.
Birthdate: May 21, 1959
Birthplace: Greensboro, N.C.
Spouse: Stephen Hargrove
Political party: Democratic
Education: B.A. from Harvard, and J.D. from Harvard Law School
Article continues below advertisement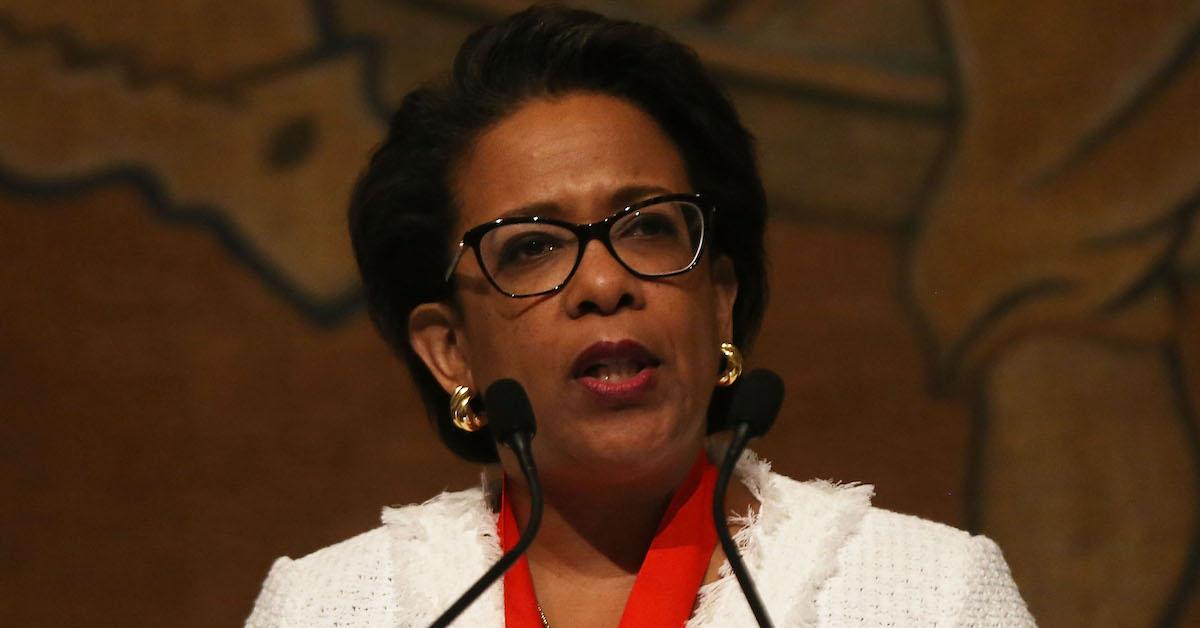 How did Loretta Lynch get started in law?
Lynch was born to Lorenzo and Lorine Lynch in North Carolina. Lynch's family history had a commitment to fighting against racial injustice, which served as an early motivator during her childhood. Both of her parents graduated from the HBCU Shaw University. Lynch studied English and American literature at Harvard University and earned a Bachelor of Art in 1981.
Article continues below advertisement
Lynch attended Harvard Law School where she earned a Juris Doctor and was also a member of Harvard Legal Aid Bureau in 1984. After college, Lynch worked in private practice. Her career as an attorney has involved taking down corruption, narcotics, violence, civil rights, and the case of Abner Louima. Louima was sexually assaulted by police officers in 1997 in a Brooklyn precinct.
By 1999, Lynch was nominated by former President Bill Clinton to serve as the U.S. Attorney for New York's Eastern District in Brooklyn from 1999 to 2001. She was nominated by former President Barack Obama for the same role in 2010, which she served in until 2015. In 2015, Lynch was nominated by Obama to serve as the 83rd United States Attorney General from 2015 to 2017.
Article continues below advertisement
Lynch is in private practice now, so her current salary and net worth aren't available. According to Open Secrets, Lynch's net worth was $1,063,515 in 2014.
Loretta Lynch's latest case is defending the NFL.
Article continues below advertisement
Lynch has been hired by the NFL (National Football League) to defend it in a racial discrimination case that was filed by Brian Flores. Flores is the former head coach for Miami Dolphins. According to Bloomberg, Loretta is working on the case with Brad Karp, the chairman of the law firm Paul, Weiss, Rifkind, Wharton & Garrison. Flores has accused the NFL of racial bias and has named the New York Giants, Miami Dolphins, and Denver Broncos as co-defendants.
Paul & Weiss has a history of working with the NFL. The firm has represented the league for approximately 25 percent of its cases that have gone to the federal level. Lynch started working with the firm in 2019 and was then called by the NFL to help defend it on a misconduct case regarding Washington football team owners. Her most current case will likely continue to make headlines.