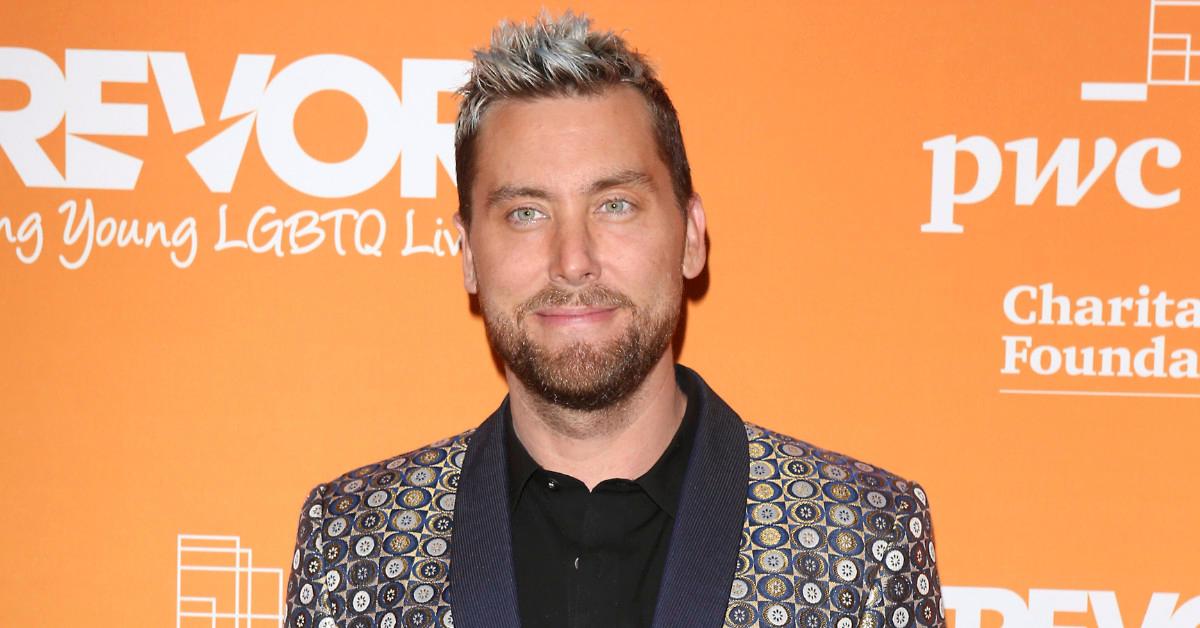 Lance Bass Joins Unicorn Hunters, Seeks $1 Billion Company
After spending the last few years making the food, beverage, and hospitality investments detailed below, Lance Bass is on the hunt for a "unicorn"—a company with a $1 billion valuation.
The former NSYNC singer is one of the panelists on the new reality show Unicorn Hunters—which will premiere on its official website and on Amazon Prime, LinkedIn Broadcast, Facebook Video, YouTube, and Vimeo on May 10, according to a press release.
Article continues below advertisement
On the show, Bass will choose whether to invest in the businesses pitched to the panel.
"What's so nice for influencers and celebrities, is they've finally found their power," he recently told Forbes. "At the height of NSYNC 20 years ago, we'd always get asked to be a spokesperson … and we'd get paid and move on. Now, influencers know their power, and when they want to attach their name to something, they're looking for equity. Now people are smart enough to say, 'No, I want a piece of this'"
Bass is the co-owner of Rocco's Tavern in West Hollywood.
In May 2019, Bass opened Rocco's WeHo, a new location of a popular Los Angeles-area sports bar and eatery chain, in the LGBTQ-friendly area West Hollywood.
Article continues below advertisement
"Believe it or not, a lot of gay people love sports!" he told Forbes in an interview published the following month, reflecting on his decision to become a part-owner. "I also knew that while there are sports bars in WeHo, something was missing in the market, and we fill that. … I'm an entrepreneur at heart, so I have a hand in a lot of different things. I've always wanted to be involved in a bar, especially in West Hollywood because this is where my scene is, and it's what I know the best."
Bass and three pals launched the mixer brand Just Add X.
In May 2020, Bass marked his 41st birthday by launching the cocktail mixer brand Just Add X with three friends—reality star Jax Taylor, beverage strategist JT Swierczek, and creative director James Kirtley.
"Our brand was like the perfect marriage because not only are we really good friends, but we also bring something completely different to the table," Bass told Forbes. "We each have a completely separate role."
Article continues below advertisement
The following month, Bass said that Taylor was stepping back from Just Add X amid controversy over Taylor's social media posts, but the Vanderpump Rules star's rep told People that Taylor was still "very much a partner" in the business.
Article continues below advertisement
Bass joined other celebrities and invested in Gathered Foods.
Later that month, Gathered Foods—the maker of plant-based tuna product Good Catch—announced that Bass was one of its new celebrity backers, in addition to True Detective actor Woody Harrelson, Big Little Lies star Shailene Woodley, and socialite Paris Hilton. The four celebs' involvement came just after the company raised $36.8 million in a Series B financing round.
"Consumer demand and culinary trends show the evolving excitement for plant-based foods, and the unified support from such an influential group goes far beyond funding alone," Gathered Food CEO Chris Kerr said in a statement at the time. "The message underscored by their backing is invaluable. We are thrilled to welcome all of our new investors and are hopeful for the growth and continued innovation their endorsement creates."