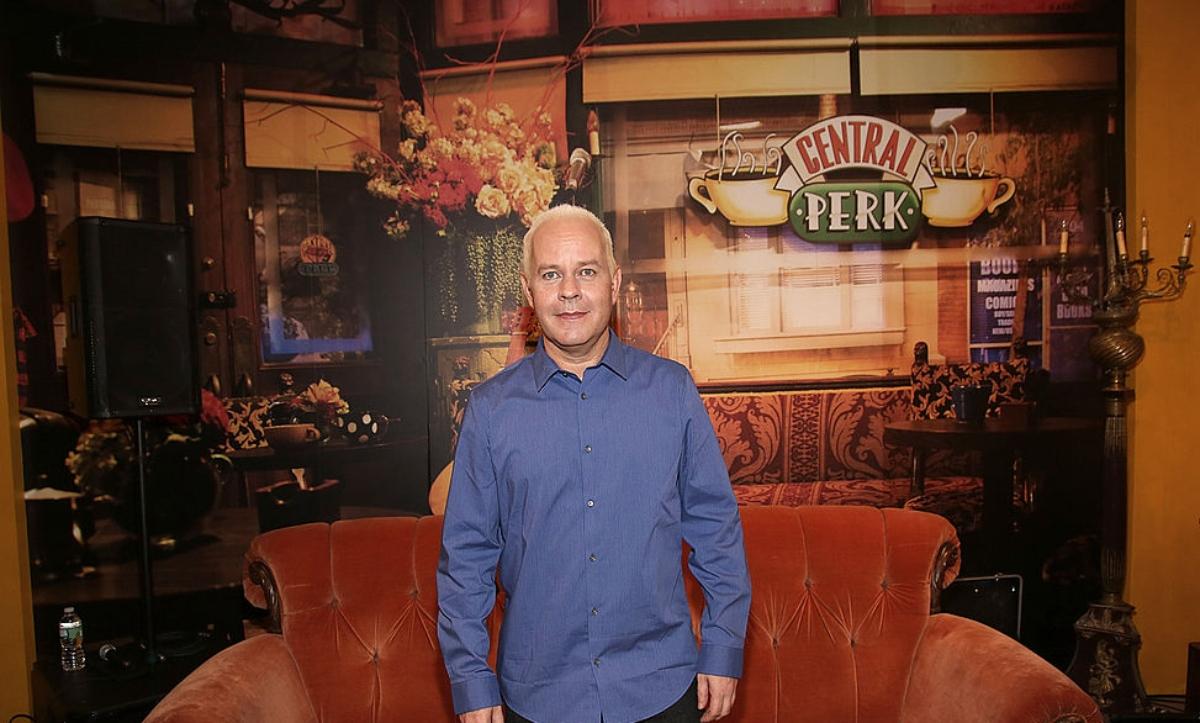 What Was "Friends" Actor James Michael Tyler's Net Worth?
By Kathryn Underwood

Oct. 25 2021, Published 9:42 a.m. ET
James Michael Tyler's name may not be as famous as many leading actors, but fans of the show Friends will certainly remember his character, Gunther. What started as a brief walk-on role turned into a ten-year run as the beloved manager of the main characters' favorite coffee shop. James Michael Tyler passed away on Oct. 24, 2021, at age 59.
Article continues below advertisement
James Michael Tyler was an American actor best known for his recurring role as Gunther on Friends. Over the show's ten-year run during the 1990s and early 2000s, Tyler appeared in 148 of 236 episodes, more than any non-primary cast member. He played other guest roles on television series such as Scrubs and Sabrina, the Teenage Witch.
Date of Birth: May 28, 1962
Education: Geology degree from Clemson University, MFA in Theater from University of Georgia
Wife: Jennifer Carno
Who was James Michael Tyler?
James Michael Tyler was an actor who appeared in multiple television shows over the years, including Sabrina, the Teenage Witch, Just Shoot Me, and iCarly. However, he's most remembered by 90s TV viewers as Gunther, Rachel's admiring boss and friend over ten seasons of Friends.
Article continues below advertisement
The creators of Friends, Marta Kauffman and David Crane, gave a statement to CNN about Tyler's role on their hit sitcom. "When he started as an extra on 'Friends,' his unique spirit caught our eye and we knew we had to make him a character."
Tyler's net worth has been estimated at at least $4 million, based on the salary he reportedly earned per episode for his work on Friends. CelebrityNetWorth.com reported he started off making $5,000 per episode in season one and worked way up to $40,000 per episode for the last four seasons of the show, to total $4.65 million.
Article continues below advertisement
Tyler had planned to appear on stage for the Friends reunion in spring 2021 but opted out of it due to his illness. He said he was happy to be included, but that it was "bittersweet" to have to appear via Zoom instead of in person.
James Michael Tyler had been battling cancer
Tyler's cause of death was prostate cancer, an illness he did not discuss publicly until June 2021. He spoke openly about his diagnosis and treatment on the TODAY Show, explaining that the cancer had been discovered during a routine health checkup in 2018.
Article continues below advertisement
Tyler had received a regimen of hormone therapy that enabled him to continue a fairly normal life for about a year following his diagnosis. However, his cancer unfortunately then spread to his bones and paralyzed his lower body.
He said in that interview that his reason for coming forward to talk publicly about his cancer was to encourage others to get screened for prostate cancer, and he emphasized how important early detection of cancer like this can be for one's survival. "My goal now is to help save at least one life by coming out with this news."
James Michael Tyler's wife