Jacob Arabo's Jacob & Co. Introduces Astronomia Metaverso Wristwatch NFTs
What's Jacob Arabo's net worth? Meet the jewelry designer behind Jacob & Co.'s new Astronomia Metaverso luxury wristwatch NFT collection.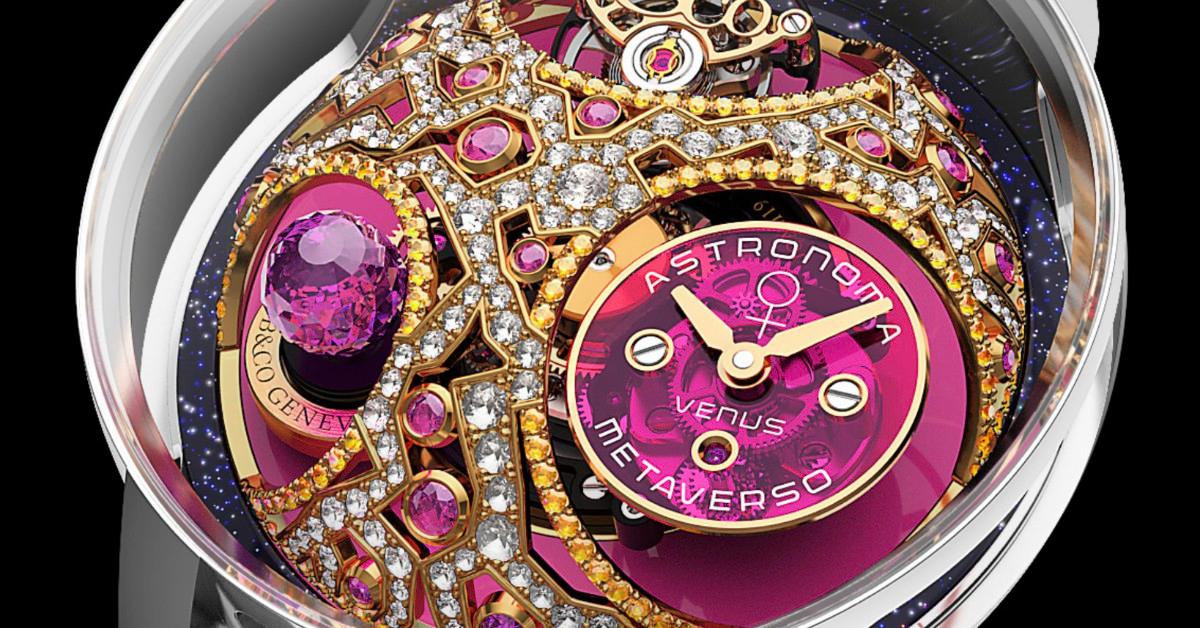 Jewelry designer Jacob Arabo has already made a name for himself—and an impressive net worth—with his innovative wristwatch designs. So what's next for Jacob the Jeweler? NFTs, of course!
Article continues below advertisement
Article continues below advertisement
Arabo's company, Jacob & Co., unveiled Astronomia Metaverso in April 2022, calling its first-ever luxury watch NFT collection "a fearless venture into the metaverse, and also a continuation of the brand's spirit of pushing the boundaries of conventional luxury."
Jacob Arabo has been fascinated by watches since his teens
Born in the U.S.S.R., Arabo immigrated to the U.S. as a teenager and worked as a watchmaker's apprentice during his first summer in the country. "During my apprenticeship, I learned how to take a watch apart, how many parts there were, and it really moved me how complicated even a simple watch was. For me, I fell in love with watchmaking right then and there, and I started dreaming of making my own watch. My experience there inspires me and drives me still today," he said in his Jacob & Co. bio.
Article continues below advertisement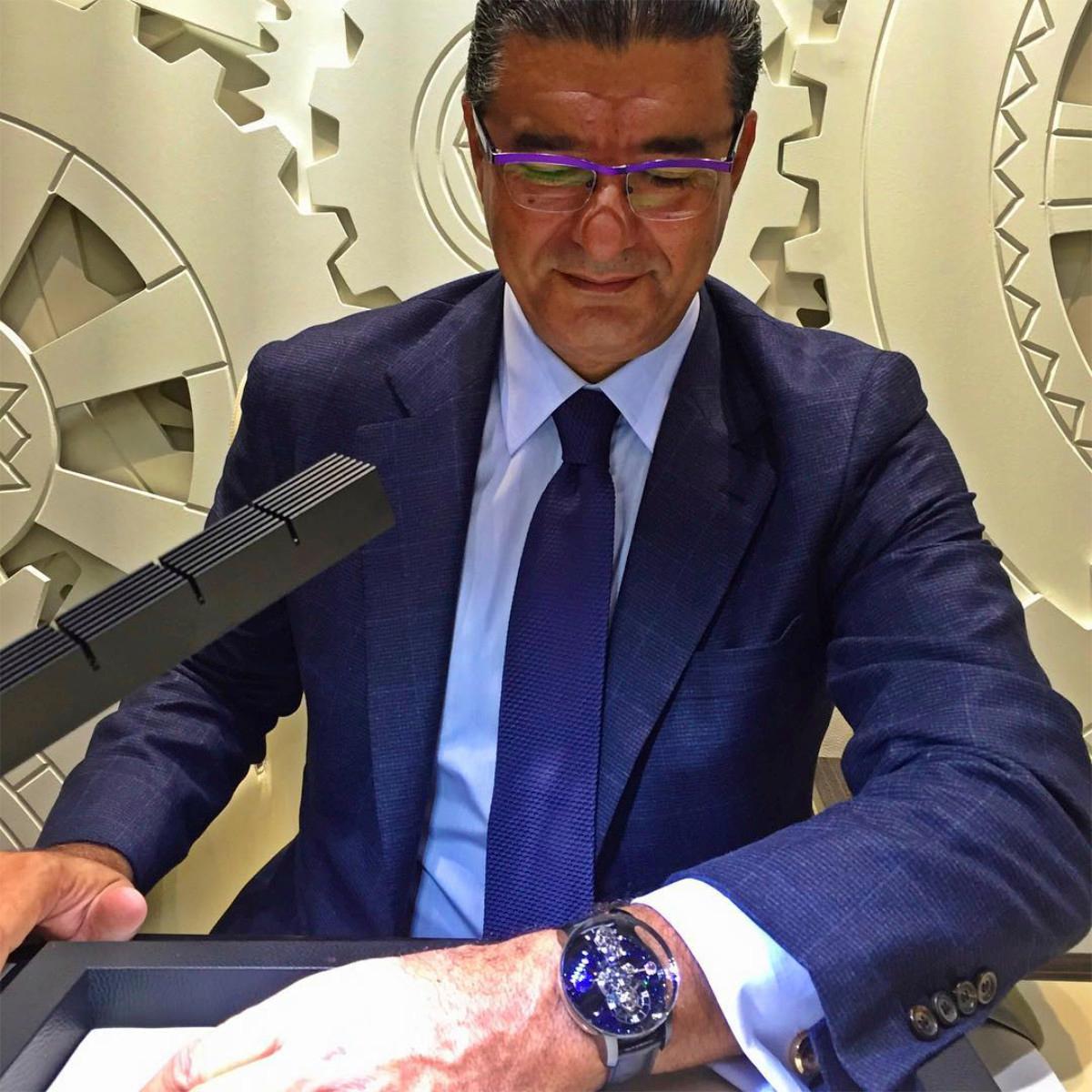 Later, he got a job at a local factory, making mass-market jewelry. But the job bored him, so he started a jewelry business out of his bedroom. Once that side job outpaced his day job, he opened his own booth in New York City's Diamond District, and in 1986, he founded Jacob & Co. "First I concentrated on jewelry, but watches were in the back of my mind," he said. "I kept saying to myself, when I grow up, I'm going to make watches."
Article continues below advertisement
Article continues below advertisement
With that goal in mind, Arabo created the Five Timezone watch, a timepiece with customizable bezels and straps. After Naomi Campbell was photographed wearing one of his the watches, Arabo's business took off. And he cemented his legacy with the Quenttin watch, which its vertical tourbillon and 31-day power reserve. "I want to be remembered as a trailblazer," Arabo said. "I am fearless when it comes to making my vision a reality." According to Celebrity Net Worth, Arabo's net worth is $50 million.
Jacob Arabo
Jewelry designer, founder of Jacob & Company
Net worth: $50 million (reported)
Jacob Arabo, born Yakov Arabov, is a jewelry designer and the founder of Jacob & Company, a jewelry and wristwatch company he launched in 1986.
Birthdate: July 3, 1965
Birthplace: Tashkent, Uzbek SSR, Soviet Union
Spouse: Angela Arabov
Article continues below advertisement
He created out-of-this-world watch designs for the Astronomia Metaverso NFT collection
Jacob & Co.'s Astronomia Metaverso NFT collection features designs based on all eight planets in the Solar System. The Mercury, Venus, Earth, Mars, and Jupiter NFTs are paired with physical version of the respective watches, while the Saturn, Uranus, and Neptune designs are digital-only.
Article continues below advertisement
"For this collection, I wanted each planet to have a significant presence within the watch, and I wanted each miniature world to feel and look real," Arabo told Haute Living. "I created a custom dome that arches over the movement and fills the volume beneath our signature sapphire Astronomia crystal,"
Benjamin Arabo, CEO of Jacob & Co., added, "Astronomia Metaverso entices watch enthusiasts and crypto collectors alike to indulge their imagination while enjoying the finest craftsmanship in watchmaking and unlocking special digital and experiential privileges with Jacob & Co."