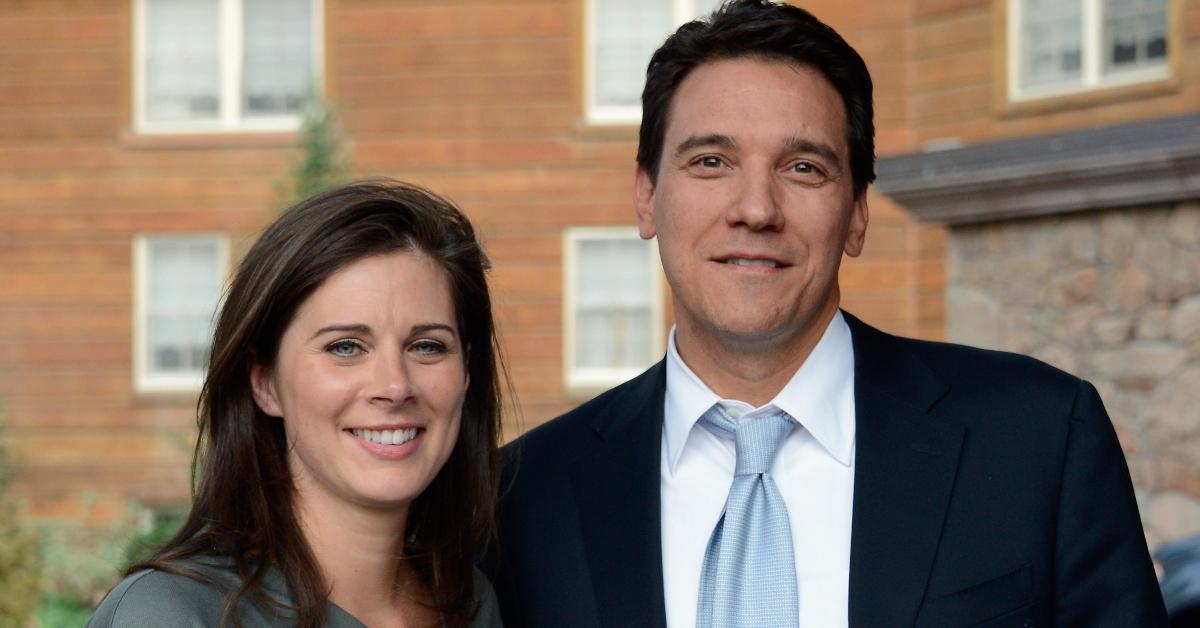 CNN's Erin Burnett Celebrates 8 Years of Marriage to David Rubulotta
After meeting on a blind date almost 17 years ago, CNN news anchor Erin Burnett's relationship with her husband, David Rubulotta, is still going strong.
Article continues below advertisement
Burnett, 44, who hosts CNN's Erin Burnett OutFront, worked at Bloomberg in 2004 when she went on a blind date with Rubulotta, who is six years older than her. At the time, Rubulotta worked for Lehman Brothers as a trader. Now, he's a managing director at Citigroup.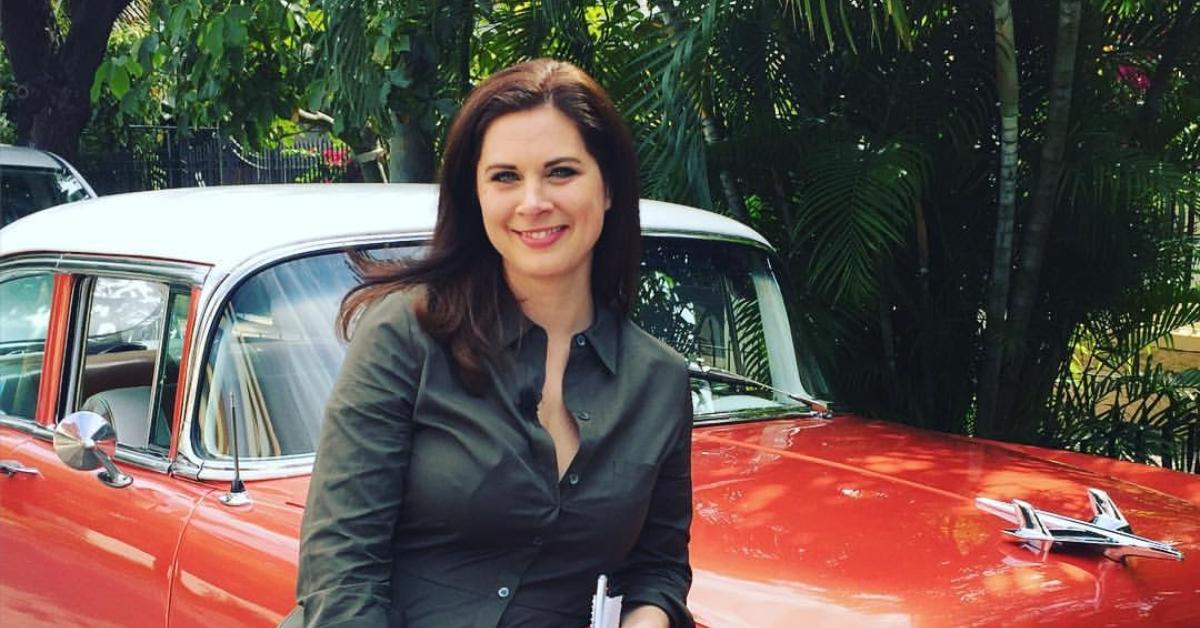 Article continues below advertisement
The date must have gone well because the couple dated seven years before getting married in December 2012. The wedding was held at New York City's City Hall.
Burnett told People magazine that the couple decided to get married close to Christmas since it's their favorite time of year. Her Christmas-themed wedding reception included a classical guitarist playing Christmas carols.
Article continues below advertisement
"I was overflowing with joy to have those I love together," she told People.
About a year after their union, Burnett gave birth to the couple's first child, Nyle Thomas Burnett Rubulotta, on November 29, 2013. Two other children would follow—Colby Isabelle on July 18, 2015, and Owen Thomas Burnett on August 20, 2018.
Article continues below advertisement
In a 2016 interview with The Wrap, Burnett talked about how becoming a mother has impacted her role as a journalist, especially in covering war and gun violence.
"I do think about it, on what kind of world my children will live in, and how I want it to be a place they want to explore and make their own," Burnett told The Wrap.
Article continues below advertisement
Currently, Burnett lives with her family in a New York City apartment.
Erin Burnett's net worth
Burnett has a net worth of about $20 million, according to the Celebrity Net Worth website. Her annual salary at CNN is $6 million.
Article continues below advertisement
Erin Burnett's career
Journalism wasn't the first path for Burnett when she started her career. After graduating in 1998 from Williams College in Williamstown, Mass., with a bachelor's degree in political economy, she worked for Goldman Sachs as a financial analyst.
Burnett was working in the company's investment banking division when CNN approached her to be a writer and booker for the show Moneyline. The job was her first position in the world of journalism.
Article continues below advertisement
Burnett left CNN to take the position of vice president at CitiMedia, which is a digital media group owned by Citigroup.
Over the years, Burnett has worked at many of the leading financial and investment media outlets.
Article continues below advertisement
After CitiMedia, she took a job as a stocks editor and anchor at Bloomberg Television. She left Bloomberg in 2005 to join CNBC as the host of that station's show Street Signs. At CNBC, Burnett also co-anchored Squawk on the Street with Mark Haines.
Burnett left CNBC five years later to host her own primetime news program, Erin Burnett OutFront, with CNN.
Article continues below advertisement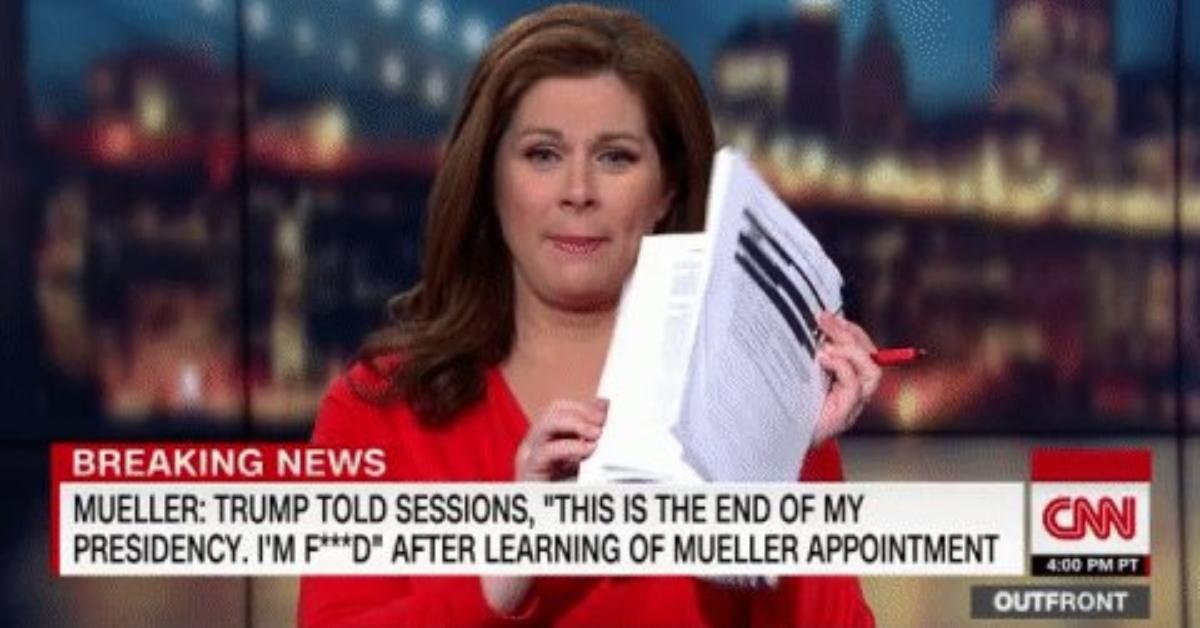 Erin Burnett OutFront is a nightly news program that provides an in-depth analysis of global headlines, interviews, and lively debates on the day's top issues.
Last week, Burnett criticized former President Donald Trump's continued comments on election fraud in the 2020 election, which he lost. Trump's comments that he will be reinstated as president in August is "an absurd fantasy," Burnett said on her show.