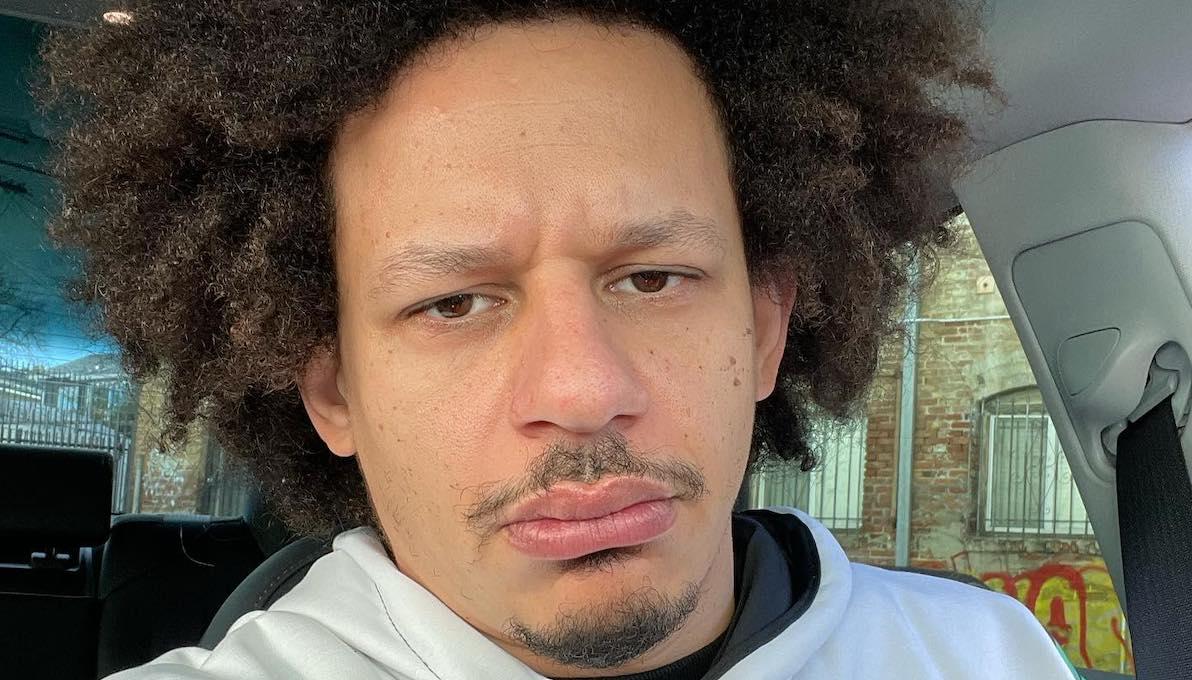 Eric André's Latest NFT Project Is Edible Thanks to Frank's Hot Sauce
Comedian Eric André is known for taking things to the next level, and his latest foray into NFTs is no exception.
The Eric Andre Show star is partnering with Frank's Red Hot for an NFT project, and it's not your typical NFT. André and the hot sauce company are coming together to showcase the world's first edible NFT.
Article continues below advertisement
Article continues below advertisement
Andre is only promoting the NFT project by Frank's as the digital collectible release is solely owned by the hot sauce company.
The NFT project involves having to scan eaten chicken wings on their phone, and for each one they scan, they earn BoneCoin, a spoof cryptocurrency made by Frank's.
However, this is not the first time André has supported an NFT project.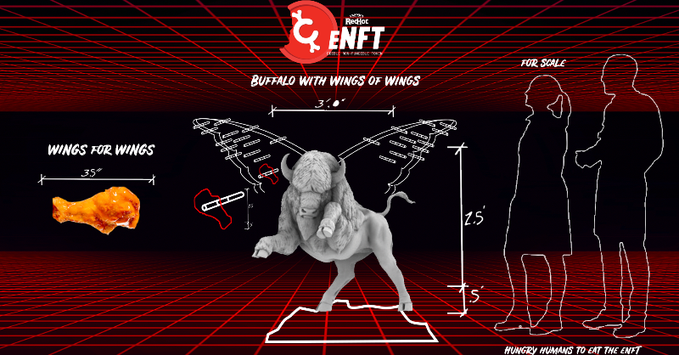 Article continues below advertisement
Eric Andre has been involved in NFT projects before.
In June 2021, Andre auctioned off his first-ever NFT, which he named the "Non-Flushable Turd."
The name and concept of the digital collectible came as no surprise as he's known for his high sense of humor, even when it comes to blockchain.
In a rather humorous, yet somewhat serious interview with Decrypt back in 2021, the actor admitted that he's only in it for the money.
"Yeah, the money, the crypto money… which is I guess the new currency? Money is an illusion, it's all theoretical to begin with. I'm a gold standard guy. I believe in f--kin' gold blocks," he told the outlet. "Well, it's new, and it's theoretical. But at one point paper money was new and theoretical. So it's not that much different than paper money."
Article continues below advertisement
Article continues below advertisement
Andre is also a supporter of the NFT space, as he pointed out that the traditional art industry is corrupted and NFTs are great for artists because it cuts out the middle such as an art gallery.
"I think that if an artist can sell their art directly to somebody and make residuals on that art, they have more control over their art," he added. "And the money stream is directly to their pockets, and they cut out the gallery system, which is run by money laundering aristocrats that are basically tax-evading mobsters."
Article continues below advertisement
What is Eric André's net worth?
Even without NFTs and cryptocurrency, André's net worth is pretty impressive.
Eric Andre has an estimated net worth of $3 million, according to Wealthy Gorilla. Andre is currently in the prime of his acting and film writing career and has only gained larger roles as his career has progressed.
Article continues below advertisement
Eric André
Actor, producer, comedian, TV host, and writer
Eric André is a writer, comedian, and actor best known for his Adult Swim comedy series The Eric André Show. He has also appeared in movies and television shows such as The Invention of Lying, The Lion King, and The Righteous Gemstones.
Birthdate: April 4, 1983
Birthplace: Boca Raton, Fla.
Education: Attended Berklee College of Music and graduated with a Bachelor's degree in Music in 2005
So it's very likely that his net worth can grow considerably over the next few years.
As for his collaboration with Frank's Hot Sauce, whoever earns the most BoneCoin by the end of the contest, will earn an NFT that comes with a physical edible copy.
We can't wait to see what André does next!