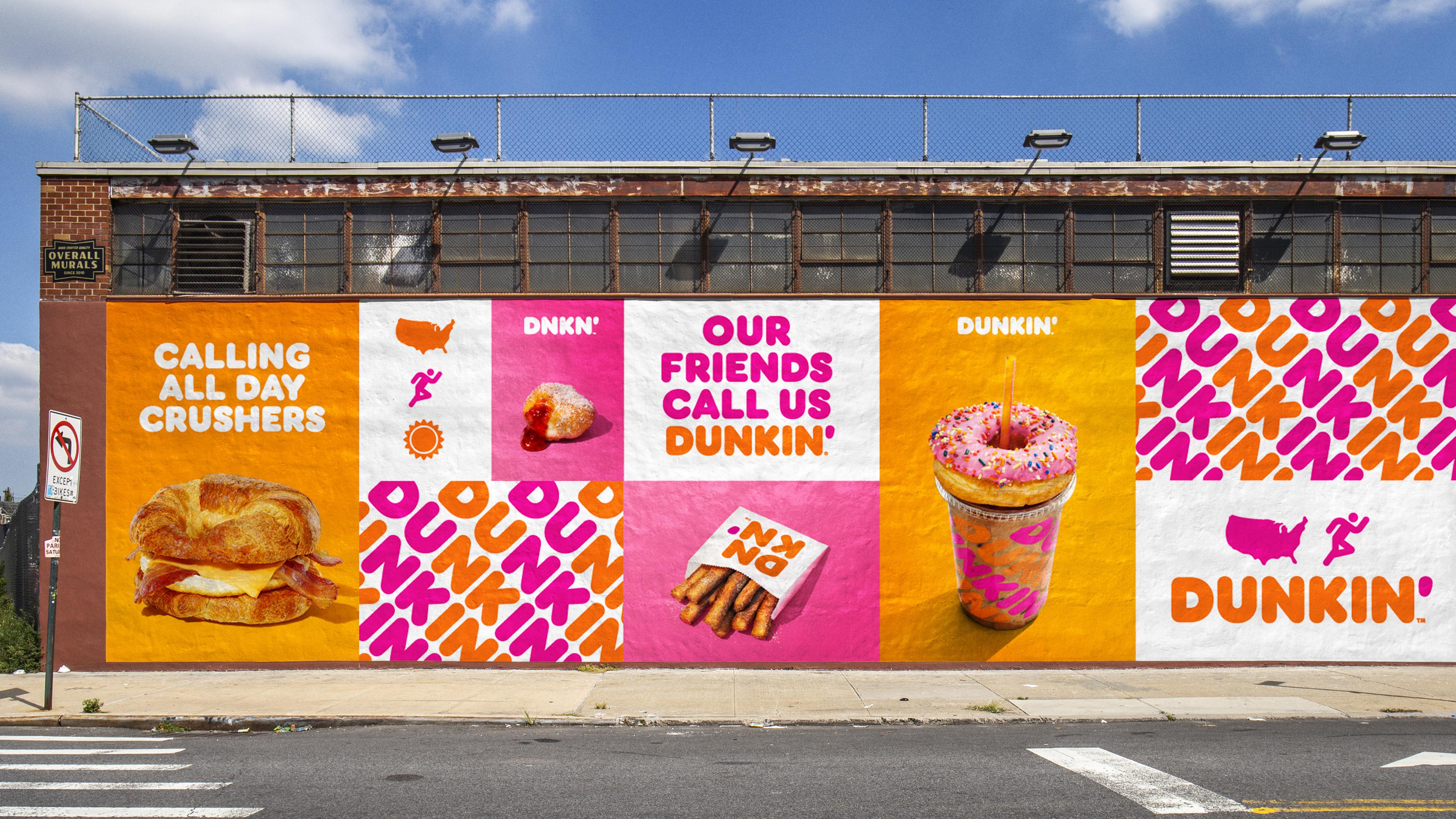 Publicly Traded Dunkin' Donuts Looks to Go Private in Inspire Brands Deal
Dunkin' Brands has been a publicly traded company since 2011. On Sunday, the New York Times reported that Dunkin' is in discussions with privately-held Inspire Brands about a possible $8.8 billion deal what would take the company into private ownership.
Article continues below advertisement
Article continues below advertisement
Talks of Dunkin' Brands going private
Though a deal is not official at this time and sources were kept anonymous, NYT reported that the price for Inspire Brands to purchase Dunkin' would be 20 percent premium above Friday's closing price, at $106.50 per share, implying a company valuation of $8.8 billion.
Article continues below advertisement
Dunkin' Brands made a statement that confirmed it is in discussions but there is no certainty yet that an agreement will be reached with Inspire Brands. "Neither group will comment further unless and until a transaction is agreed."
CNBC reported that sales during the second quarter of 2020 were down 18.7 percent, likely impacted by the pandemic. However, expansion of Dunkin's drive-through capabilities and online ordering systems may have aided its revenue since then, making it easier for consumers to frequent Dunkin' rather than locally-owned coffee establishments.
Article continues below advertisement
Article continues below advertisement
The New York Times also noted that during the pandemic, more of Dunkin's customers have shifted to visiting its stores later in the day due to lack of a commute. The company has also seen an uptick in purchases of specialty drinks this year.
Dunkin' Brands has largely dropped the "Donuts" from its name and focused more heavily on coffee and specialty beverages than on food.
Article continues below advertisement
Inspire Brands would add Dunkin' to a list of holdings that includes Jimmy John's and Arby's
Inspire stands to reap several benefits from the potential acquisition of Dunkin' Brands. Jefferies analyst Andy Barish noted that the deal would provide "strategic opportunities" for Inspire. More international restaurant holdings and doubling its total number of restaurants would also be useful to Inspire.
Article continues below advertisement
Roark Capital is a private-equity firm that founded Inspire Brands as a holding company in 2018.
Inspire Brands holds a wide variety of more than 11,000 fast-food chains, including Arby's, Buffalo Wild Wings, SONIC Drive-In, Rusty Taco, and Jimmy John's. It works with more than 1,400 franchisees.
Article continues below advertisement
What happens to stock when a company goes private?
If you own shares in a publicly-traded stock when it reaches an agreement to become a privately-held company, your shares are paid out at an agreed-upon price per share.
"This situation often favors shareholders because private bidders customarily offer a premium over the share's current market value," according to Investopedia.
Article continues below advertisement
Article continues below advertisement
"To protect shareholders, some states have adopted corporate takeover statutes that provide shareholders with dissenter's rights," according to the SEC. These may enable shareholders to hold shares or challenge the transaction instead of selling their shares.
Inspire Brands stock
As a privately-held entity, investors cannot purchase shares in Inspire Brands directly from the stock market.
Dunkin' Brands stock
Shares of Dunkin' Brands stock jumped by 18 percent in premarket trading after the news of the sales talks broke, reported CNBC.
Dunkin' Brands currently trades under the Nasdaq ticker symbol DNKN. The stock closed on Friday, Oct. 23 at $88.79 per share, and before hours was up to $104.50 as of 7:54 a.m. EDT. The current stock price as of 11:57 a.m. EDT was $102.26.