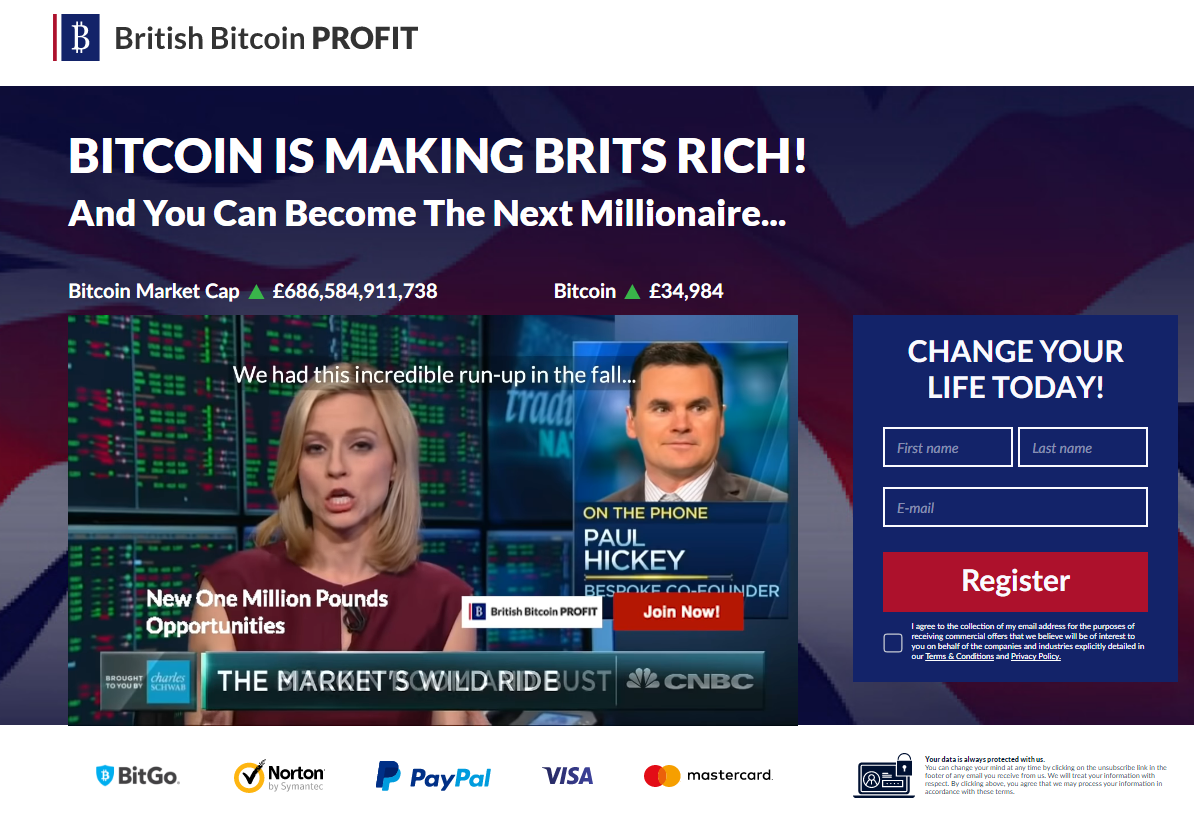 Is British Bitcoin Profit a Scam? The Company Has Run Fake News Ads
By Mark Pygas

Mar. 2 2021, Published 11:19 a.m. ET
Bitcoin and other cryptocurrencies have surged in recent months as investors look for an alternative to cash and stocks amid the coronavirus pandemic. Unfortunately, this has also led to an increase in scams targeting retail investors who might not be fully versed in cryptocurrency trading.
Article continues below advertisement
One such website that investors should be wary of is British Bitcoin Profit. Social media users have reported several fake news articles linking to the website and authorities in the U.K. have warned consumers to avoid the company. So, is British Bitcoin Profit a scam?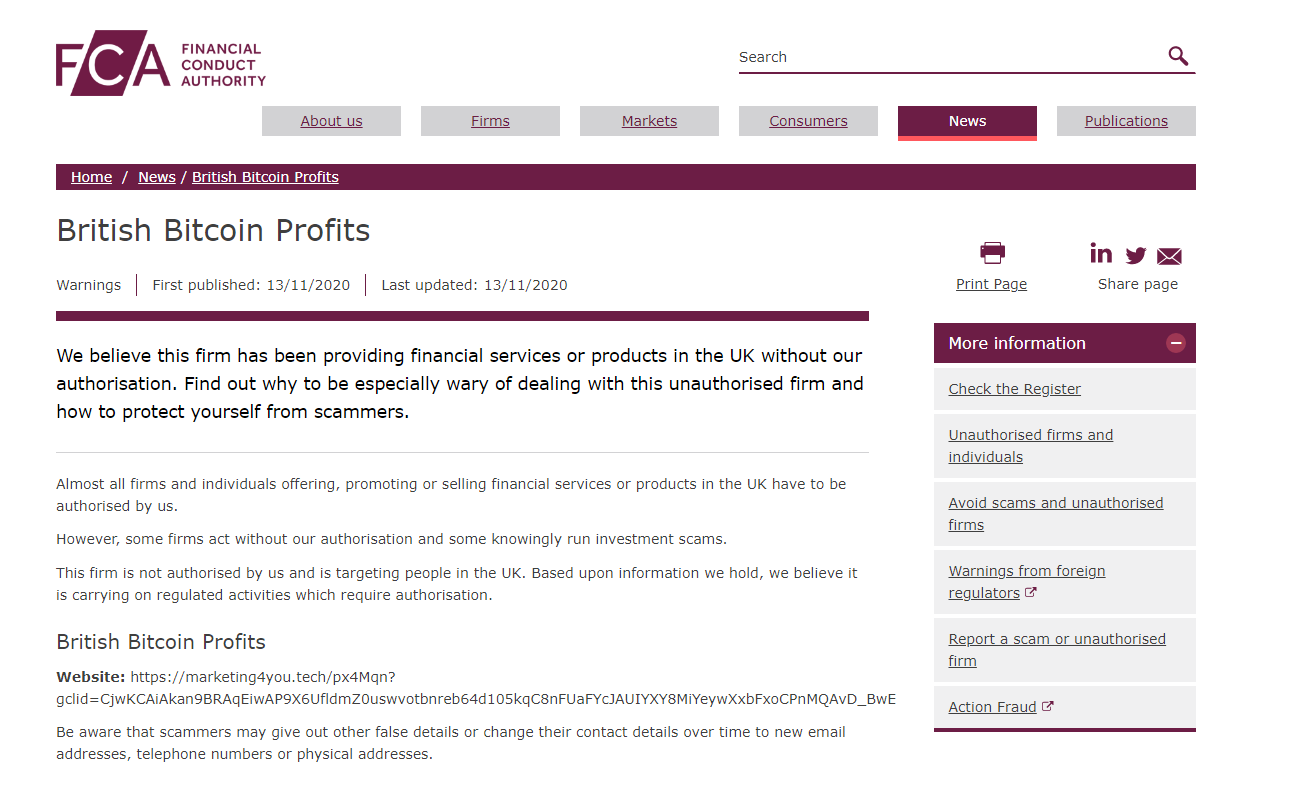 Article continues below advertisement
British Bitcoin Profit isn't authorized to operate in the U.K.
In 2020, the FCA (Financial Conduct Authority) in the U.K. warned investors against using British Bitcoin Profit. The FCA stated that the company was providing financial services without authorization. "Almost all firms and individuals offering, promoting or selling financial services or products in the UK have to be authorised by us," the FCA wrote. "This firm is not authorised by us and is targeting people in the UK. Based upon information we hold, we believe it is carrying on regulated activities which require authorisation."
Investors who use unauthorized firms don't have access to compensation schemes designed to protect consumers. "If you use an unauthorised firm, you won't have access to the Financial Ombudsman Service or Financial Services Compensation Scheme (FSCS) so you're unlikely to get your money back if things go wrong," the FCA explains.
Article continues below advertisement
British Bitcoin Profit operates under a number of different names.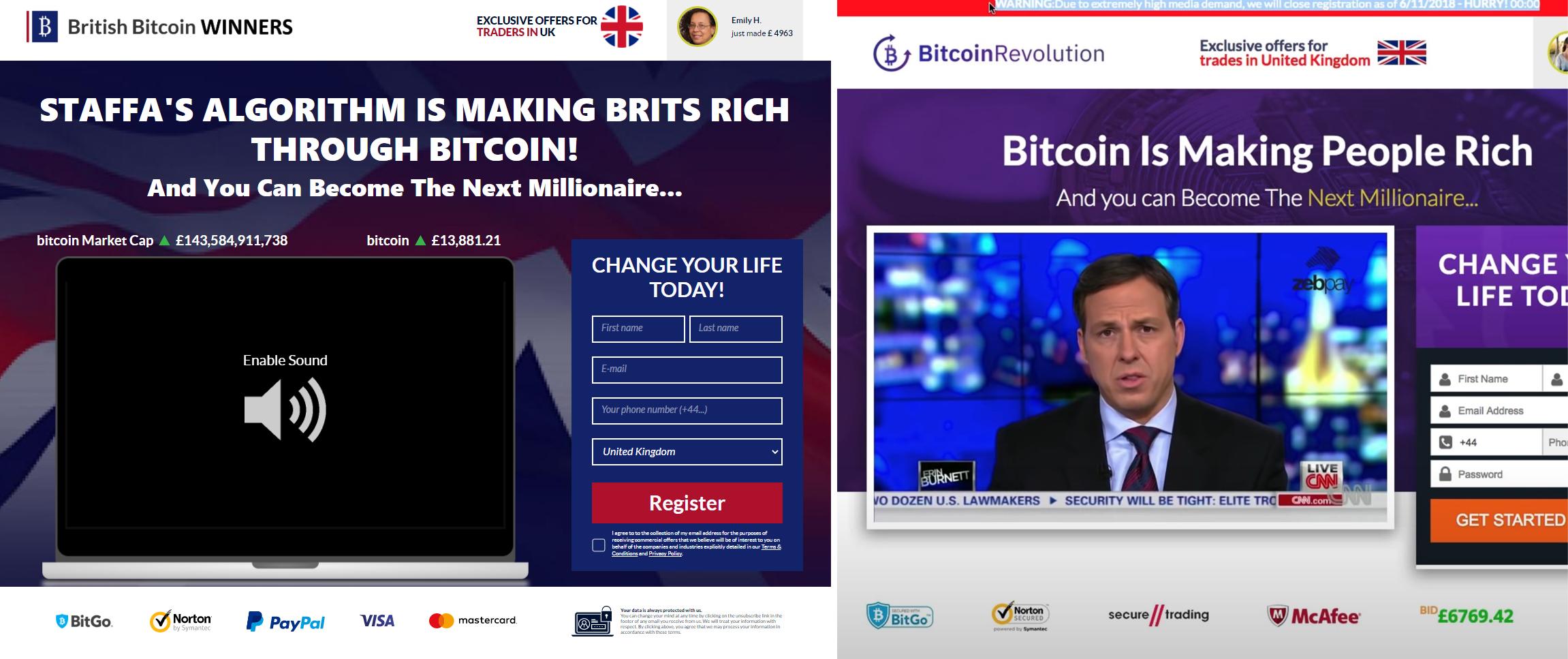 British Bitcoin Profits appears to run under multiple different names. Websites for British Bitcoin Winners and Bitcoin Revolution are identical to the British Bitcoin Profits website, with slightly adjusted logos. All of the websites claim to have been featured on CNN, Bloomberg, CNBC, and Forbes, although this doesn't appear to be the case.
Article continues below advertisement
All of the websites in question contain testimonials from supposed users, which appear to be fake. The websites also show "live profit results" from users. However, the results appear to be the same few names used over and over again.
British Bitcoin Profits has run fake ads designed to look like trusted news sources.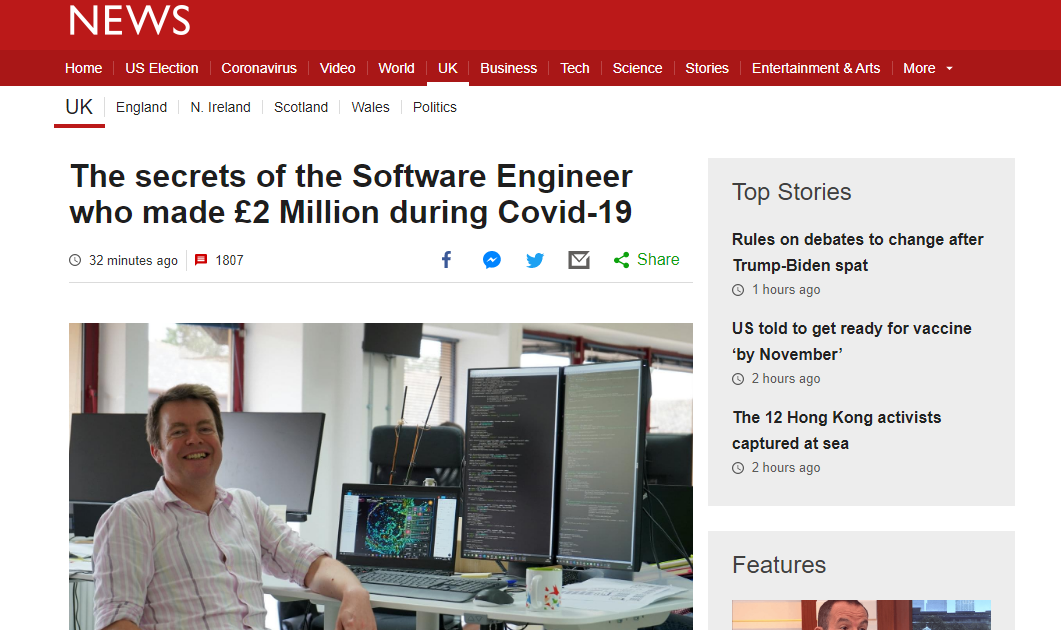 Article continues below advertisement
In the warning, the FCA included a link to an advert that links back to British Bitcoin Profits. The advert is designed to appear as an article published on the BBC News website. It details a supposed episode of the popular television show Dragon's Den. The advert claims that millionaires Deborah Meaden and Touker Suleyman offered to invest large amounts of money in the technology behind British Bitcoin Profits.
In reality, none of the above is true. Meaden took to Twitter to warn her followers against such fake adverts. "Fake ads using Dragons Den and myself as clickbait then directing to a Bitcoin site are a scam," Meaden wrote. "Don't click, or it feeds the ugly and [definitely] don't give them money."
Article continues below advertisement
YouTuber CryptoXposed found several more ads linking to Bitcoin Revolution, a website identical to British Bitcoin Profit in all but name. CryptoXposed shared fake ads designed to look like content from Good Morning Britain and The Daily Mirror. Again, none of the contents is authentic.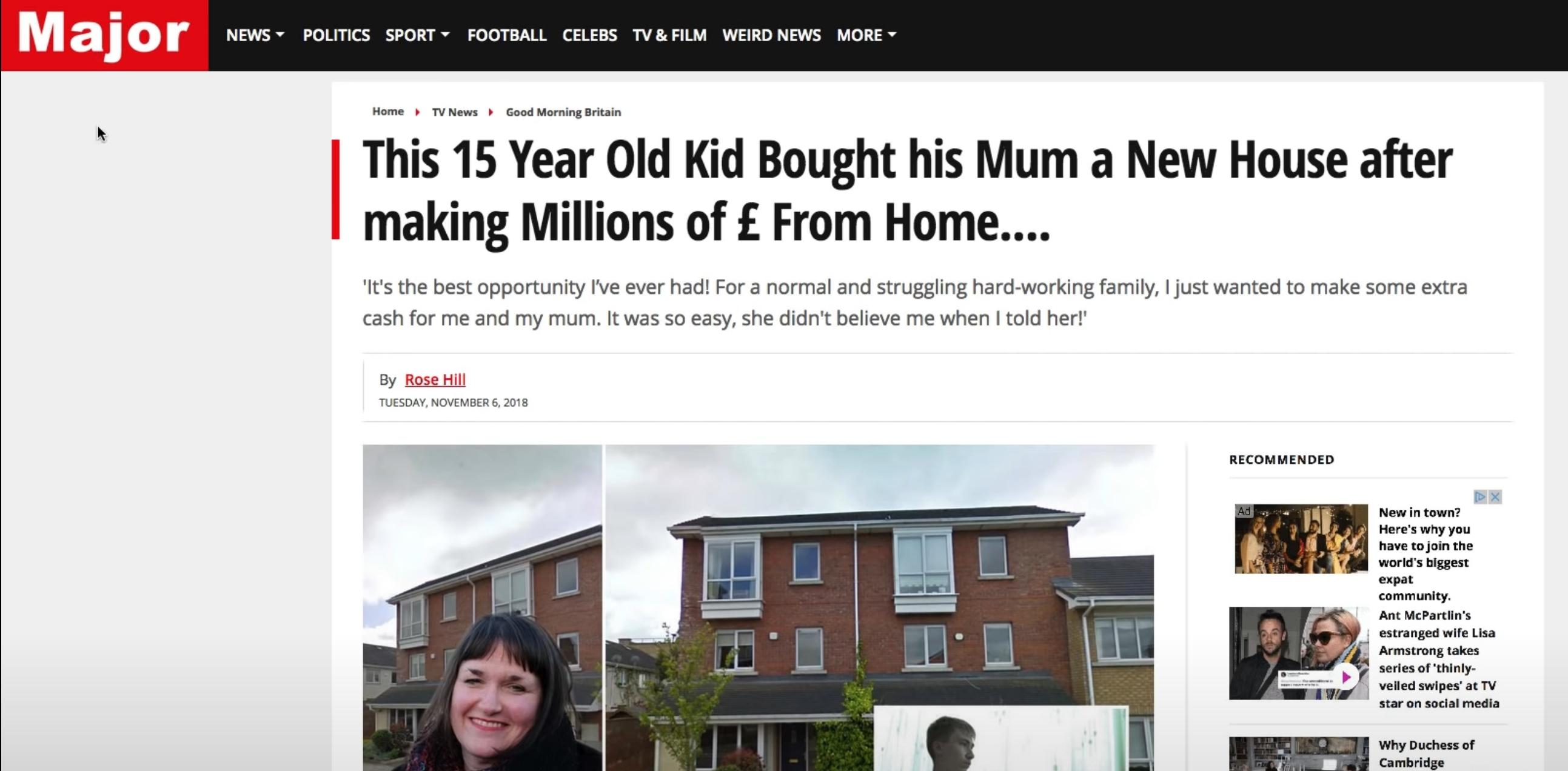 Article continues below advertisement
So, is British Bitcoin Profit a scam?
Investors would be wise to avoid British Bitcoin Profit. The website appears to prey on investors who might not fully understand cryptocurrency trading. Those behind the scam have run fake advertisements claiming to be from trusted sources, while the authenticity of the content of their websites is questionable.
CryptoXposed claims that he decided to try Bitcoin Revolution out, and within days his initial deposit had been wiped out. The YouTuber explained that the software appeared to run BTC currency pair trades, losing money on 12 of the 13 days until his initial deposit was wiped out. Throughout the process, he was repeatedly encouraged to deposit more money.
Article continues below advertisement
How to safely invest in Bitcoin
Fortunately, there are plenty of safe ways to invest in Bitcoin and other cryptocurrencies. Consumers can now purchase popular coins from well-known names like PayPal and Cash App. For other more bespoke cryptocurrencies like Dogecoin, legitimate crypto exchanges like BitForex, P2PB2B, Binance, and Bittrex make the process of purchasing and selling cryptocurrency easy.