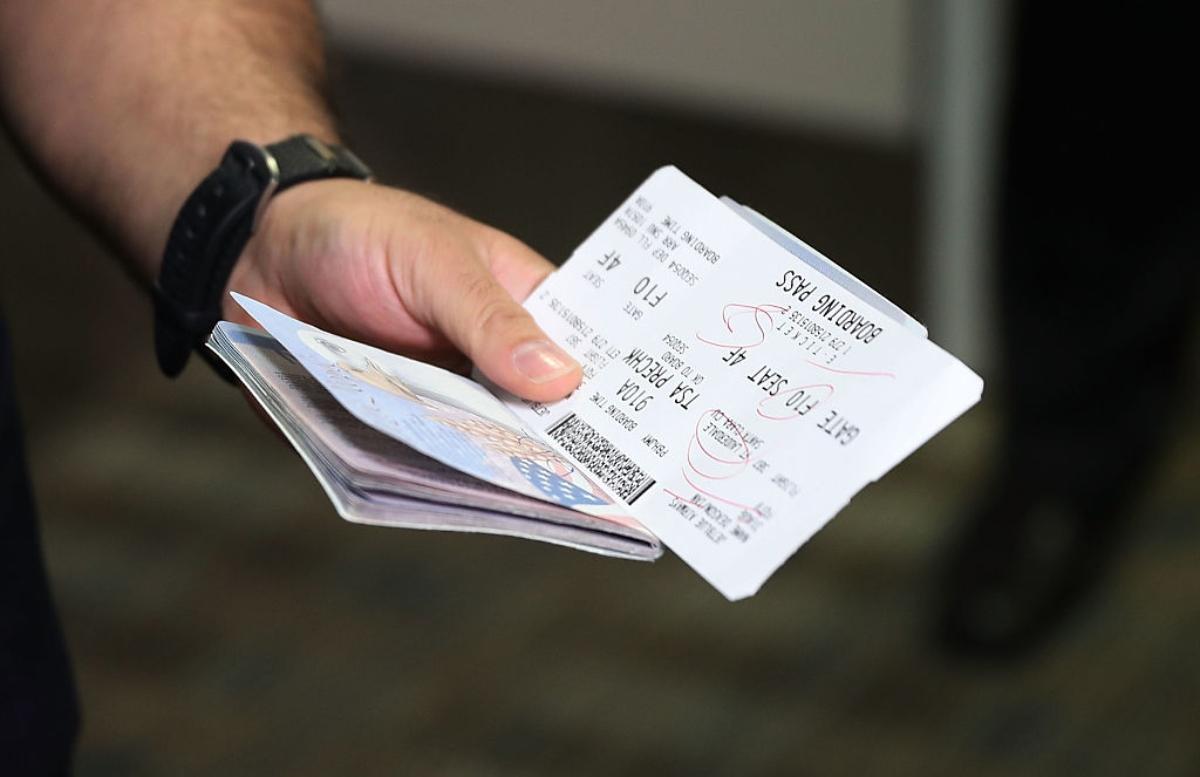 Waiting for a New Passport? How to Check Your Application Status
As COVID-19 restrictions start to ease in various destinations, you might be getting a strong urge to travel. While many Americans are satisfied with domestic travel, others are anxious to venture to overseas locations and need a passport. Unfortunately, like many official government processes, passport processing is very slow right now.
Article continues below advertisement
If you recently applied for a new U.S. passport, you might wonder how to check the status of your passport application. As more people receive their COVID-19 vaccinations and are given more freedom to travel, plenty of passport applications are being processed. You can check your passport application status online.
COVID-19 updates on U.S. passport operations
In an update this week from the state department, it was noted that people who have submitted a passport application might need to wait up to four weeks for their application to be listed as "In Process." That four-week period includes mailing time, payment processing, and scanning the application to be sent to the department.
Article continues below advertisement
The website also warns of an unusually high volume of phone calls causing very long phone wait times, so it's recommended to check the status of your passport application online. However, remember that if it's still less than four weeks from the time you sent your application, an update might not be available.
The department says that for the routine passport service, the wait time to receive a passport is 10–12 weeks. For expedited passport service, you can pay an additional $60 to reduce the wait to between 4–6 weeks.
Article continues below advertisement
How to check the status of a passport application
The best way to find out the status of your passport application is through online access instead of by phone. All you need to use the Online Passport Status System is your last name, date of birth, and the last four digits of your Social Security number.
Your application status might be:
Not available (up to four weeks)
In Process
Approved
Mailed (your passport is on its way)
You can also sign up for email updates on your passport status when checking this resource.
If you must call, you can use the number 1-877-487-2778 or 1-888-874-7793 (TDD/TTY).
Article continues below advertisement
Which passport services are available now?
All passport agencies and centers are processing applications, though not all of them offer in-person services currently. You can apply for a passport via routine service with a 10–12 week window of time, while the expedited service is a 4–6 week wait. Everyone is encouraged to apply by mail because it is safe and contactless.
In case of a "life or death emergency" that requires you to travel within the next 72 hours, there are a limited number of in-person appointments at certain passport agencies. You need to call the office to try to schedule an appointment.
There might also be a possibility to get an expedited passport for travel that is deemed "urgent" but not an emergency. In this case, you can try the online appointment system first.
The agencies have said that they are working to reduce processing times while protecting the health and safety of all staff and customers.