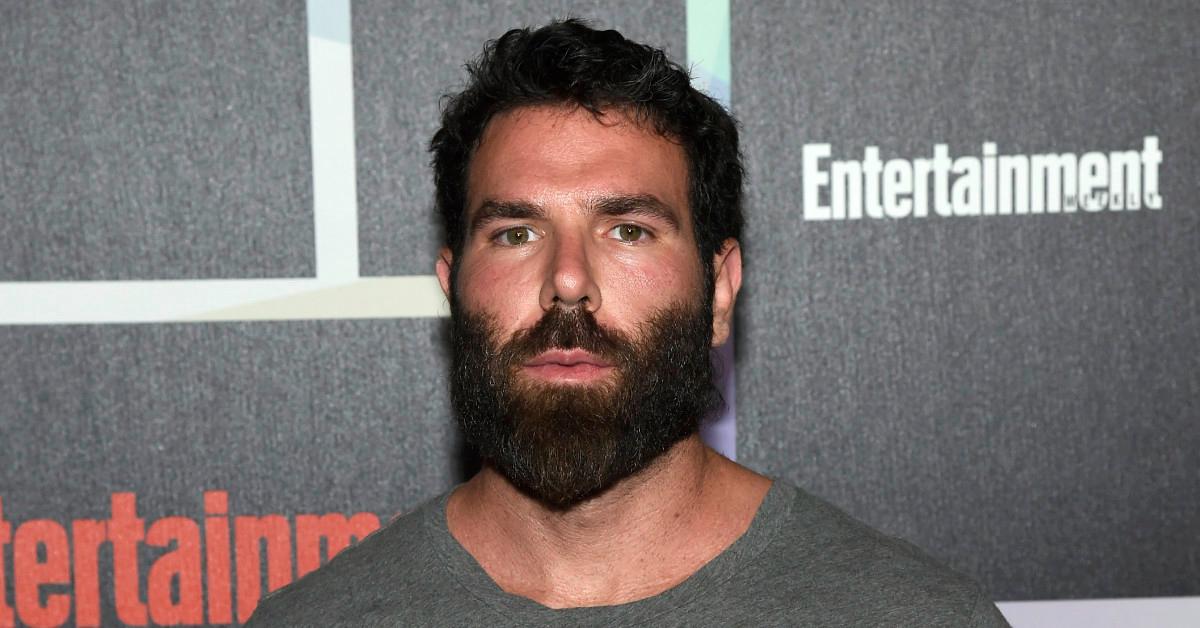 The Origin of Dan Bilzerian's Wealth Has Been a Mystery for Years
A new book promises to reveal how Dan Bilzerian got rich, but you'll only know the answer if you can get your hands on the memoir. As Page Six reported in Nov. 2021, a limited edition of the Instagram star's book, The Setup, is being delayed by printers who object to what's contained therein. "There has been a delay on the binding of the book because the workers are protesting and walking out on their shift due to the 'offensive' content of the book that they were binding," a spokesperson for Bilzerian told Page Six.
Article continues below advertisement
The outlet also excerpted Bilzerian's prologue for the book, in which he brags about his life story so far. "I've been rich, broke, and rich again," he writes. "I've hung out with rockstars, rappers, movie stars, athletes, and DJs. … I'm going to tell you how I went from flat broke to making over $10 million in a single day." Here's what we know about Bilzerian's wealth so far.
Bilzerian said he built up a fortune in Vegas after college
The question of where Bilzerian got his money has followed the social-media star for years. In Sept. 2014, The Wall Street Journal reported on that mystery. At the time, the Ignite Cannabis businessman said that he gets that question a lot, especially since his father was a corporate raider who earned "hundreds of millions."
Article continues below advertisement
Though that's still vague, we have gotten other clues. In a Daily Dot interview published in Dec. 2013, Bilzerian talked about the poker winnings he'd accrued since college. "I went broke after sophomore year, gambled away all my money, sold some guns, turned $750 into $10,000, flew to Vegas, turned 10 thou into $187,000, went back to school, played better."
In another interview, he claimed to have won more than $50 million through poker. "If you look at poker as a sport like baseball, then I'd be maybe a minor league or high school ballplayer. But I play with T-ballers," he said, per Vice. "If you look at poker like a business, I'd say I'm f--kin' Bill Gates. I've won over 50 million dollars playing poker. Who the f--k else has done that?"
Article continues below advertisement
He also received some money from his father, but he declined to say how much
In the aforementioned Wall Street Journal article, Dan acknowledged that he received some money from his father, Paul Bilzerian, but declined to say how much he had gotten or how it contributed to his gambling career.
The newspaper had previously reported on the SEC's decades-long quest to collect $62 million from Paul in relation to a civil judgment for securities fraud. At the time of that report, the SEC had collected about $3.7 million from Paul, who had worked in corporate takeovers, but the SEC had also spent $8.6 million in its collection efforts.
Article continues below advertisement
At some point, Paul established an irrevocable trust for his sons, Dan and Adam, a trust that a judge said in 2001 was one of the entities through which Paul "appears to be attempting to hide his assets." As Vice reports, a bankruptcy judgment suggests that the sons' trust was $11.96 million in Cimetrix stock in 1997. In 2014, Dan was granted permission to sell 1.7 million of his Cimetrix shares.
Vice also quotes one lawyer who said that the Bilzerian family finances are like an onion. "The more layers you peel down, the more it stinks and makes you cry," the lawyer explained.