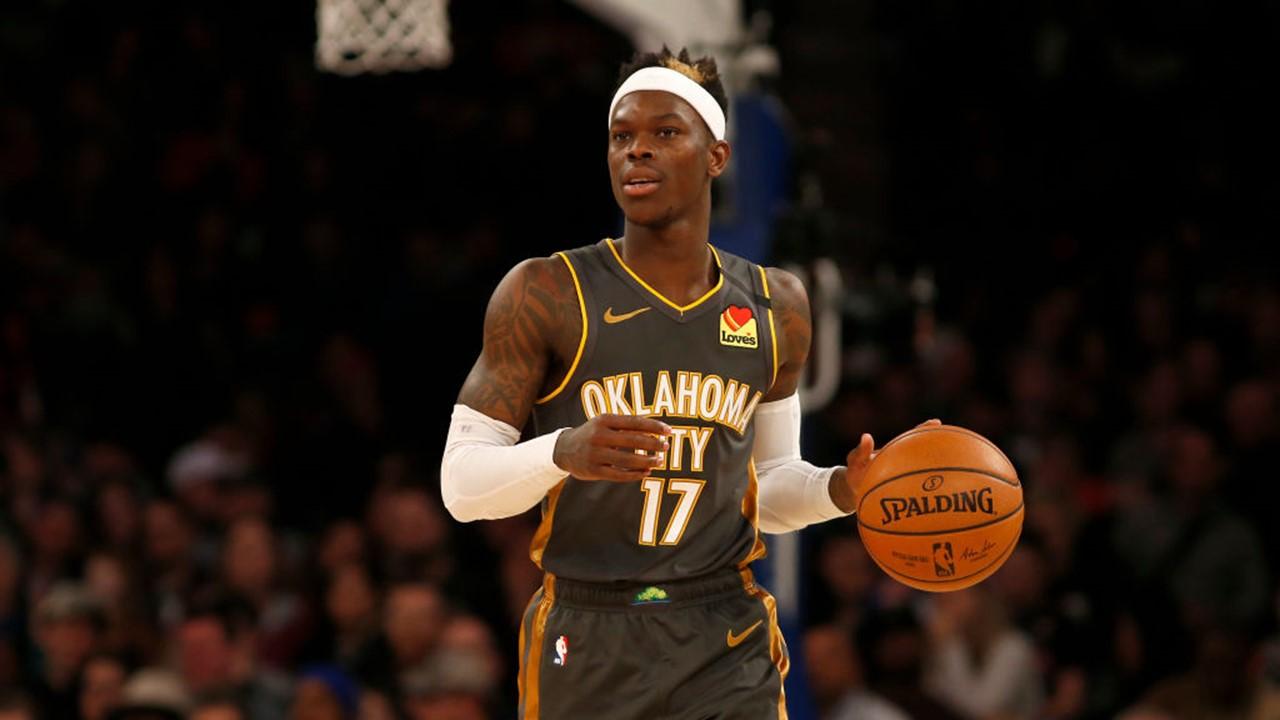 What's Dennis Schroder's Net Worth?
Oklahoma City Thunder guard Dennis Schroder will likely get traded to the Los Angeles Lakers after the transaction window opens on Monday, Nov. 16. Sources say that the deal will include Lakers' guard Danny Green and whichever player they select in the 28th overall NBA draft pick in exchange for Schroder.
Article continues below advertisement
The deal can only be agreed to in principle on Nov. 16, but should be finalized following the NBA Draft on Nov. 18. ESPN said that the Lakers may lose two veteran guards, Rajon Rondo and Avery Bradley, as free agents. So, acquiring Schroder would be key to their strength for the 2020–2021 season.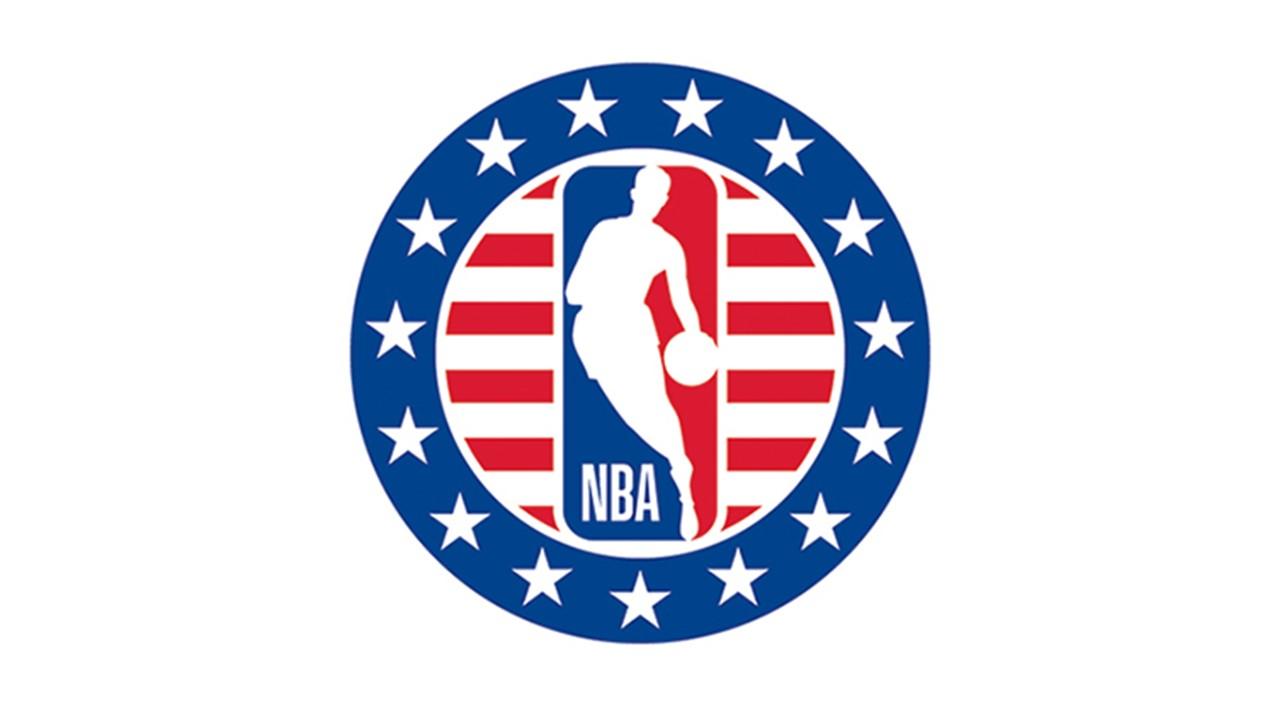 Article continues below advertisement
Dennis Schroder's current contract
Currently, Schroder has one year and $15.5 million remaining on his contract with the Thunder. The NBA trade market opens on Nov. 16 at 12:00 p.m. ET. The defending NBA champions are poised to make a trade and sign Schroder to a new contract.
Rajon Rondo will command a higher payday than the Lakers can afford, according to Yahoo Finance. The Lakers hope that Schroder will help "ease some of the burden carried by Lebron James."
Article continues below advertisement
James, along with Rajon Rondo and Anthony Davis, produced almost 62 percent of the team's assists during the NBA championship run. If Rondo leaves, more pressure will fall on James, which means that Schroder can have a vital impact on the team's success in 2020–2021.
The Lakers can't directly send their draft pick to Oklahoma City due to a rule restricting teams from trading first-round picks in consecutive years. In 2019, the Lakers sent the Number 4 overall draft pick to the New Orleans Pelicans in a trade for Anthony Davis.
Article continues below advertisement
Guard Danny Green isn't an easy loss for the Lakers. Green started in every game he played last season. He had an 8.0 point average per game and shot 36.7 percent on three-pointers during regular season play. The Lakers are betting on Schroder, a younger player, for the 2020–2021 NBA season.
What's Dennis Schroder's salary?
Schroder earned $15.5 million last season with the Thunder. He was set to make the same in 2020–2021.
Article continues below advertisement
The Atlanta Hawks traded Schroder in 2018 to Oklahoma City for Carmelo Anthony and a lottery-protected 2022 first-round draft pick. He finished runner-up for the Sixth Man of the Year last season and averaged 18.9 points and 4.0 assists.
ESPN reported that "Schroder was never shy about his desire to return to the starting lineup and the Lakers are poised to give him that opportunity."
Article continues below advertisement
What's Dennis Schroder's net worth?
Throughout his career, Schroder has earned a total net worth of approximately $38.78 million. The amount includes his years with the Atlanta Hawks and one year with the Oklahoma City Thunder.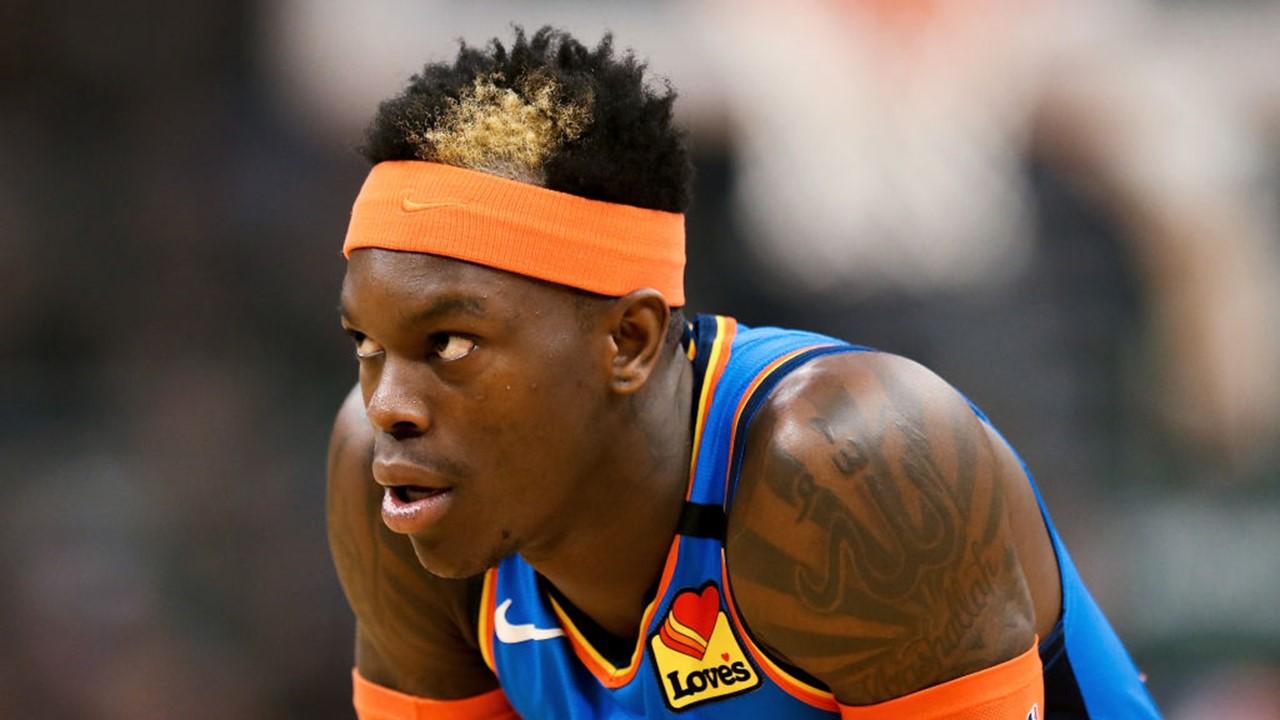 Article continues below advertisement
Who is Dennis Schroder's wife?
Schroder is married to Ellen Ziolo and they have two children. Schroder left the NBA bubble during the summer to be with his wife at the end of her pregnancy and to spend time with their older son, Dennis Jr.
Who are Dennis Schroder's parents?
Schroder was born in Braunschweig, Germany. His parents are Axel and Fatou Schroder.