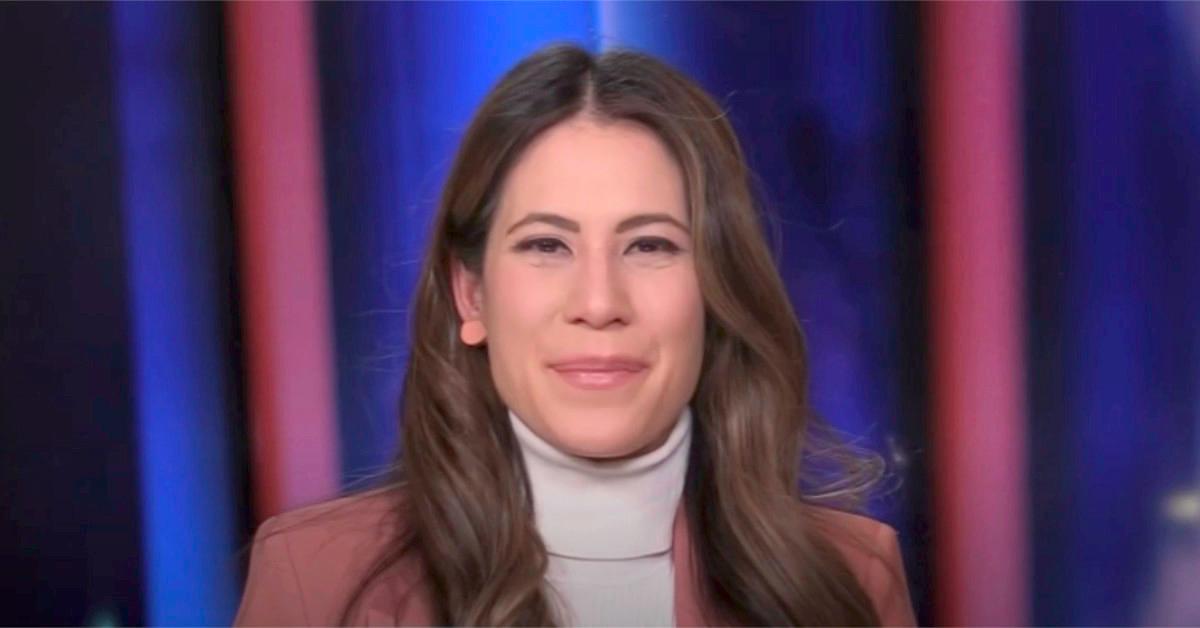 CNBC Is Going Bicoastal With Its 'TechCheck' Hosts
CNBC will debut a new program on Monday, April 12, and it marks a first. As CNBC touted in recent news release, TechCheck is the business news network's first broadcast anchored from multiple locations across the country.
Article continues below advertisement
Jon Fortt and Carl Quintanilla anchor the show on the East Coast, while Deirdre Bosa does the same the West Coast, where she's joined by CNBC's Senior Media & Entertainment Reporter Julia Boorstin.
The live, one-hour program—which takes over Squawk Alley's old 11 a.m. ET time slot—covers breaking technology news from Silicon Valley and beyond, and it "will attract the most influential and disruptive voices in the global technology landscape to chart the future of the U.S. economy," according to the release.
Article continues below advertisement
"Investors now have embraced a broad universe of technology stocks and understand deeply how those companies are changing the way we live," Dan Colarusso, Senior Vice President of CNBC Business News, explained.
"TechCheck will be the place where CNBC plugs into their thinking and arms them to make the most of those opportunities."
Here's more information on the TechCheck hosts…
Article continues below advertisement
Deirdre Bosa has covered Silicon Valley and beyond for CNBC.
After serving as a Beijing-based anchor CCTV News International, Bosa joined CNBC in 2012. During her time with the network, Bosa has co-anchored Squawk Box Asia, Squawk Box Europe, and Worldwide Exchange, reporting on market activity from London and Singapore. And since 2016, she has worked as a CNBC technology reporter out of San Francisco, covering big tech companies, Chinese firms, and Silicon Valley disruptors.
Jon Fortt has two decades of tech journalism experience.
CNBC says Jon Fortt is a tech journalist with more than 20 years of experience. He worked at the San Jose Mercury News and Fortune magazine before joining CNBC in 2010. In the years since, he has contributed to Squawk Alley and hosted the Fortt Knox digital series and podcast. And he has interviewed Amazon's Jeff Bezos, Microsoft's Satya Nadella, and IBM's Ginni Rometty among other tech titans.
Article continues below advertisement
Carl Quintanilla is an Emmy-winning reporter.
Quintanilla is an anchor known for both Sqauwk Alley and Squawk on the Street. He joined NBCUniversal in 1999 and has reported for both CNBC and NBC News, appearing as a correspondent on Today and NBC Nightly News. In his career so far, he has covered everything from international conflicts to Olympic games. Through his team's Hurricane Katrina coverage in 2005, Quintanilla won an Emmy Award, a DuPont Award, an RTNDA Edward R. Murrow Award, and a Peabody Award.
Julia Boorstin launched the annual CNBC Disruptor 50 list.
After six years as a reporter and writer at Fortune magazine, Boorstin joined CNBC nearly a decade and a half ago. And during her tenure so far, she created the annual CNBC Disruptor 50 list and helped to launch the network's Closing the Gap franchise. As her beat cover covers the intersection of media and tech, Boorstin also hosted the CNBC documentary Stay Tuned: The Future of TV.
TechCheck premiers Monday, April 12 and airs weekdays at 11 a.m. ET on CNBC.