Mexican Billionaire Carlos Slim Has Sons and Grandsons in the Family Business
Carlos Slim's family—and his sons in particular—are already in place at the Mexican billionaire's global conglomerate, Grupo Carso.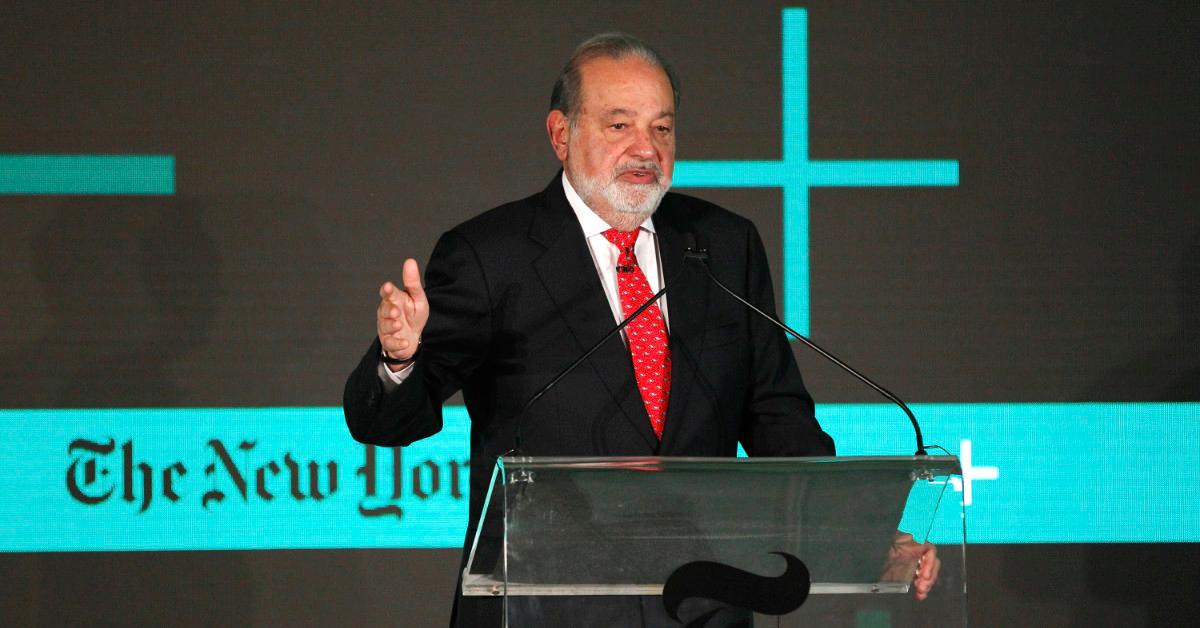 It's all in the family for Carlos Slim Hélu, the Mexican businessman who has amassed a $63 billion fortune alongside his relatives. The list of board of directors for Slim's Grupo Carso conglomerate has five "patrimonial related members," including Slim and his three sons.
Article continues below advertisement
Article continues below advertisement
Among their other roles, Carlos Slim Domit is the president of Grupo Carso, Grupo Sanborns, América Móvil, and Teléfonos de México; Patrick Slim Domit is the chairman of the board at Grupo Telvista and Sears Operadora México and the CEO at Grupo Sanborns; and Marco Antonio Slim Domit is the chairman at Grupo Financiero Inbursa, Inversora Bursátil, Seguros Inbursa, and Impulsora del Desarrollo y el Empleo en América Latina.
Carlos Slim's net worth
As of Feb. 23, Slim and his family had a net worth of $62.8 billion, according to Forbes, which was up from the $52 billion net worth they had when the magazine ranked their fortune as the 12th biggest in the world, just ahead of Google co-founders Larry Page and Sergey Brin.
Article continues below advertisement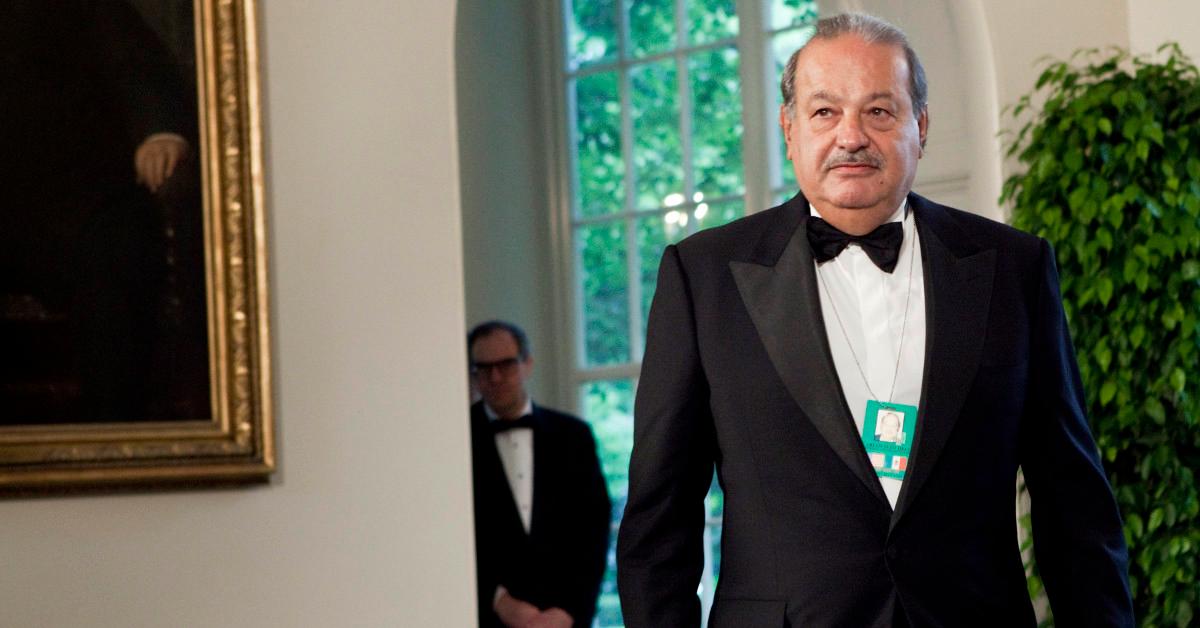 How Carlos Slim accumulated his wealth
Slim, born in 1940, has built América Móvil into Latin America's biggest mobile telecom firm after deciding in 1990 to buy a stake in Telmex, which was Mexico's only phone company and now is an América Móvil subsidiary, according to Forbes. (The magazine also reports that his father gave the young Slim a 5-peso allowance and made him log his purchases in a ledger.)
Article continues below advertisement
Article continues below advertisement
Slim also had or has stakes in automotive, energy, construction, and retail companies. In 2015, he doubled his stake in The New York Times to own 16.8 percent of the newspaper, as Reuters reported at the time.
On his website, Slim credits his companies' success to Grupo Carso's principles of "simple structures, organizations with minimal hierarchies, personal development and internal training for executives."
Article continues below advertisement
What do Carlos Slim's children do and how much are they worth?
Slim was married to Soumaya Domit Gemayel, from 1966 until her death in 1999. The couple had six children together—Carlos, Marco Antonio, Patrick, Soumaya, Vanessa, and Johanna, according to his official biography. Not only was the elder Soumaya the namesake for the Mexico City art museum Museo Soumaya, but Slim named his company Carso after combining their two given names.
Article continues below advertisement
According to Reuters, Slim put his three sons in key positions in his business as part of his succession plan. Between 2015 and 2016, he installed his grandsons Daniel and Rodrigo Hajj Slim—sons of his daughter Vanessa—as directors of smaller companies in the empire, Minera Frisco and Soinmob Inmobiliaria Espanola SA.
Article continues below advertisement
"He's said he wants to create a family business. I think he must be keen for the other grandchildren to get involved," biographer Diego Enrique Osorno told Reuters at the time.
Details on the younger family members' net worths aren't as publicly available as the statistics about Slim's fortune, but Wealth-X reports that Carlos Slim Domit, the chairman of Grupo Carso, is worth at least $5.2 billion.