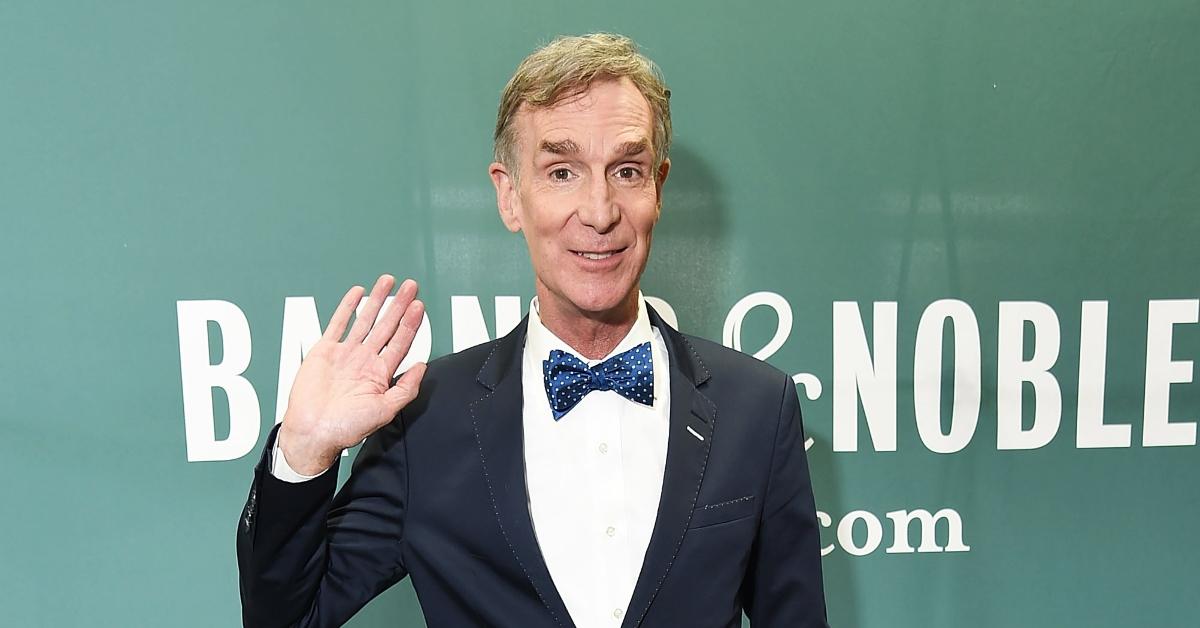 Remember Bill Nye the Science Guy? Well, He's a Millionaire
William Sanford Nye, more commonly known as "Bill Nye the Science Guy," will go down in millennial history as one of the top educators of all subjects in science. His elaborate and exciting videos not only helped change up the typical classroom routine but also encouraged kids to want to learn more about science.
Article continues below advertisement
Although you may not have seen Nye featured in a film about science lately, he's still active and making headlines. Here's what Nye is up to these days and a look at his net worth.
William Sanford Nye
Mechanical Engineer and TV presenter
Bill Nye earned the name "the Science Guy" after he corrected the host of the show Almost Live! who said the word "jigowatt" instead of "gigawatt." After Nye corrected him, the host replied, "Who do you think you are — Bill Nye the Science Guy?" That was when Nye's television character was born.
Birthdate: November 27, 1955
Birthplace: Washington, D.C.
Education: Earned a BS in mechanical engineering from Cornell University (1977)
Spouse: Liza Mundy (2022)
Kids: 1 (a daughter named Charity)
Article continues below advertisement
What is Bill Nye's net worth?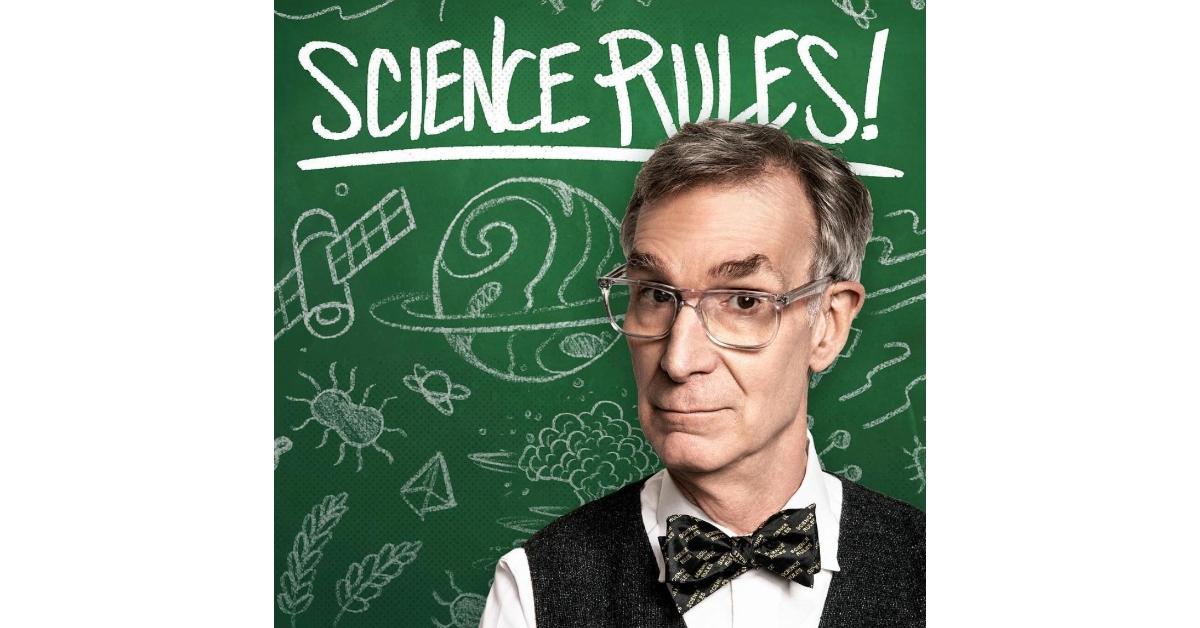 If you grew up watching Bill Nye the Science Guy on your teacher's large boxy television, you probably didn't know much about the man behind the screen, except for the fact that well, he was a science expert. And being just that is what helped him grow his fortune into the millions. Believe it or not, Nye is worth a whopping $8 million.
Although Nye did collect a few checks from his hit series, Bill Nye the Science Guy, which aired between 1993 and 1998, the show can't be fully credited for helping him rise to millionaire status. If anything, it somewhat hindered him. In 2017, Nye filed a $9 million lawsuit against the Walt Disney Company claiming he was owed royalty payments.
Article continues below advertisement
Nye reportedly was approached by Disney-owned Buena Vista for a large portion of his 2007 Science Guy earnings due to an "accounting error." The science enthusiast "doubted the company's bookkeeping" and claimed the royalty payments stopped in 2008 after the dispute arose. Although that case was reportedly given the green light to go to trial in 2019, a verdict hasn't been reached.
Article continues below advertisement
Here's how Bill Nye earned the title "the science guy."
Nye's passion for science began at Cornell University. While in attendance, he studied at the Sibley School of Mechanical and Aerospace Engineering and really developed a love for science after taking an astronomy course, according to CelebrityNetWorth.
Nye then went on to work for the Boeing Corporation and Sundstrand Data Control and was reportedly assigned the job of developing "a hydraulic resonance suppressor tube that would be used on Boeing 747 airplanes," according to the University of Washington.
Article continues below advertisement
While working at Boeing, Nye began dabbling in comedy and would use his nights to perform stand-up. Then, in 1986, Nye made the decision to leave Boeing and pursue a career in comedy. Apparently, it was the right move as he was able to quickly land a job working as both a writer and actor for the show Almost Live! It was on that show that Nye's catchy name, "the Science Guy" was born.
After Nye began appearing on his own TV series, he went on to work with California's Chabot Space & Science Center. He also developed a "small sundial which was included in the missions of the Mars Exploration Rover." Today, Nye is still actively sharing science-related content via his Instagram page.
Additionally, you can catch Nye in a Peacock original series The End is Nye, which airs on August 25, 2022.