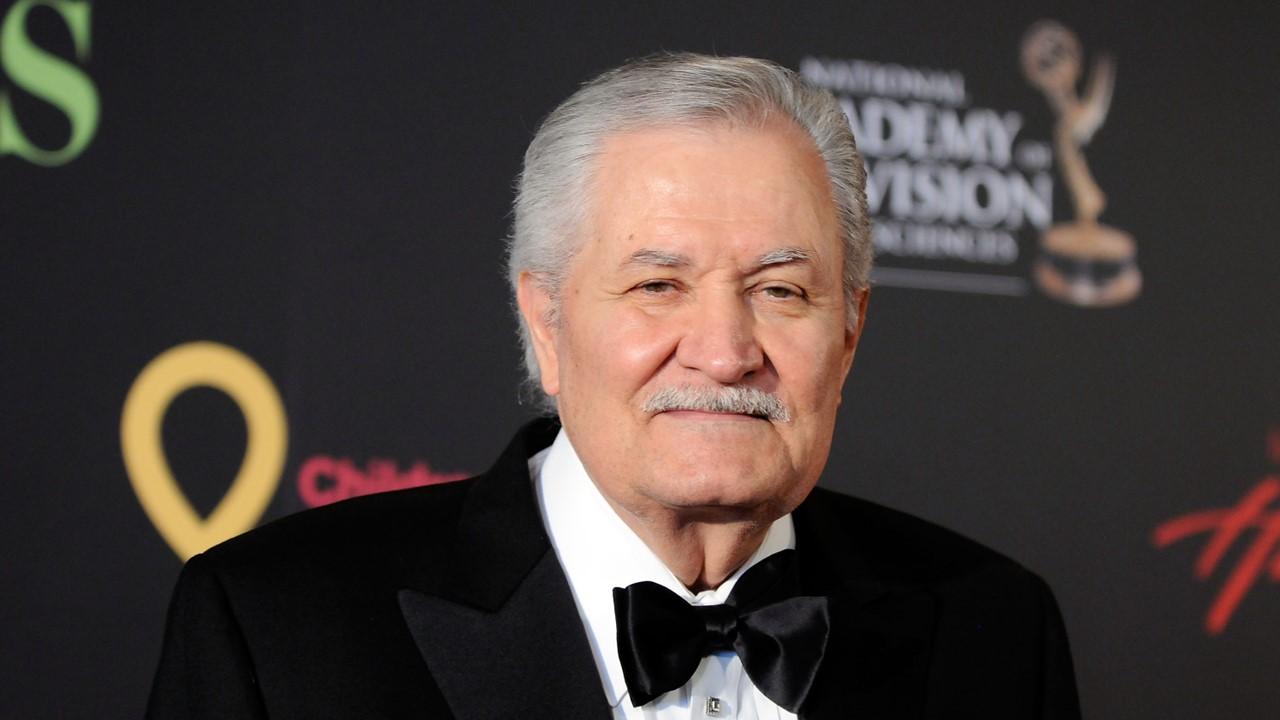 John Aniston: The 'Days of Our Lives' Star Was Worth Millions
Over the years, John Aniston added greatly to the drama-filled world of the Days of Our Lives as Victor Kiriakis. The veteran actor was in almost 3,000 episodes of the classic NBC soap opera along with several movies and television series. Today the world mourns Aniston, who is also actress Jennifer Aniston's father. He died on Nov. 11, 2022, at 89 years old.
Article continues below advertisement
What was Aniston's net worth at the time of his death? We have all the details on his life, career, and how he accumulated a net worth in the millions.
What was John Aniston's net worth at the time of his death?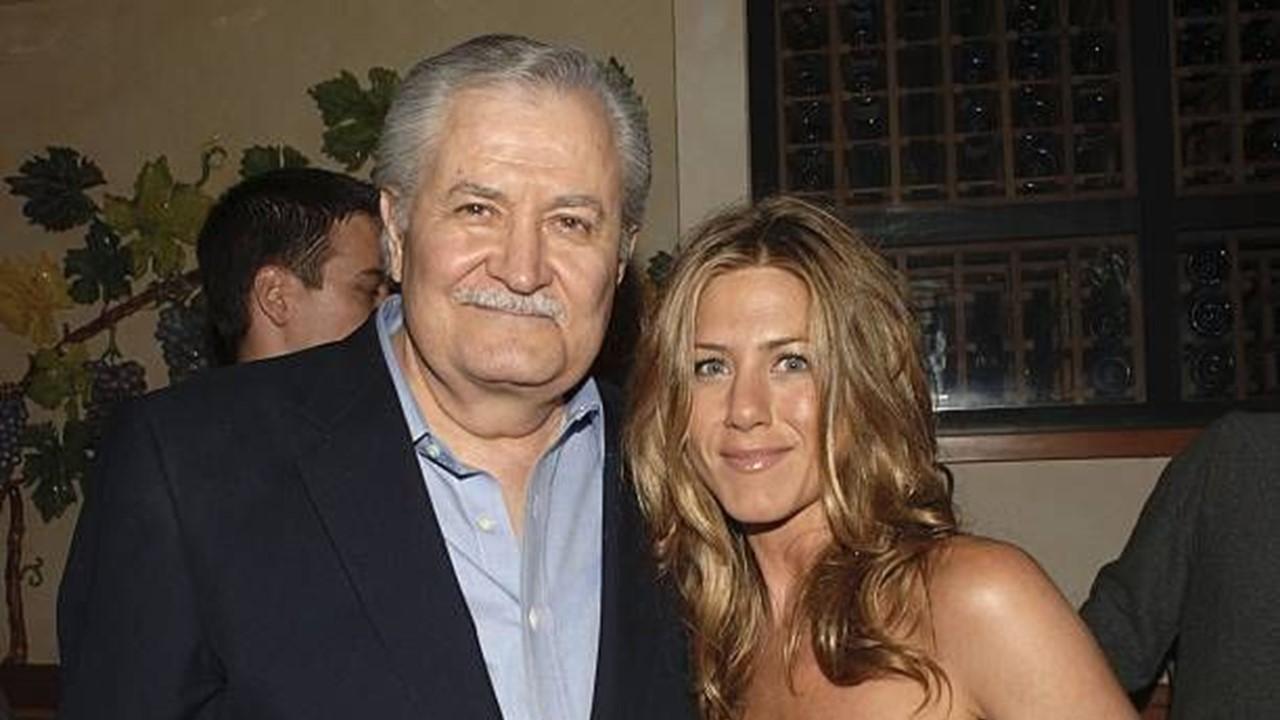 According to Celebrity Net Worth, Aniston had an estimated net worth of $10 million. He may have played Victor Kiriakis on Days of Our Lives for 36 years, but he snagged other interesting roles long before his soap opera fame. One of his earlier TV appearances was in 1962 when he played on an episode of 87th Precinct. He is also known for being in the 1963 film, Love With the Proper Stranger.
Aniston actually started out as Dr. Eric Richards and in 1985 pivoted to the role of the crime boss.
Article continues below advertisement
Between 1980 and 1984, he starred in the series, Search for Tomorrow, where he played Martin Tourneur for more than 100 episodes. You can also catch him in other notable shows and movies like Gilmore Girls, Mission: Impossible, I Spy, Mad Men, and My Big Fat Greek Life.
Aniston's time on Days of Our Lives earned him an Emmy nomination for best supporting actor in a drama series. In 2022, he was presented with a lifetime achievement Emmy, where his daughter Jennifer honored him with a video saying:
"It's an opportunity to not only pay tribute to a true icon in the daytime television world, but it's also a chance to recognize the lifelong achievements of a great and well-respected actor, who also happens to be my dad. John Aniston has been working in television consistently for over half a century."
Article continues below advertisement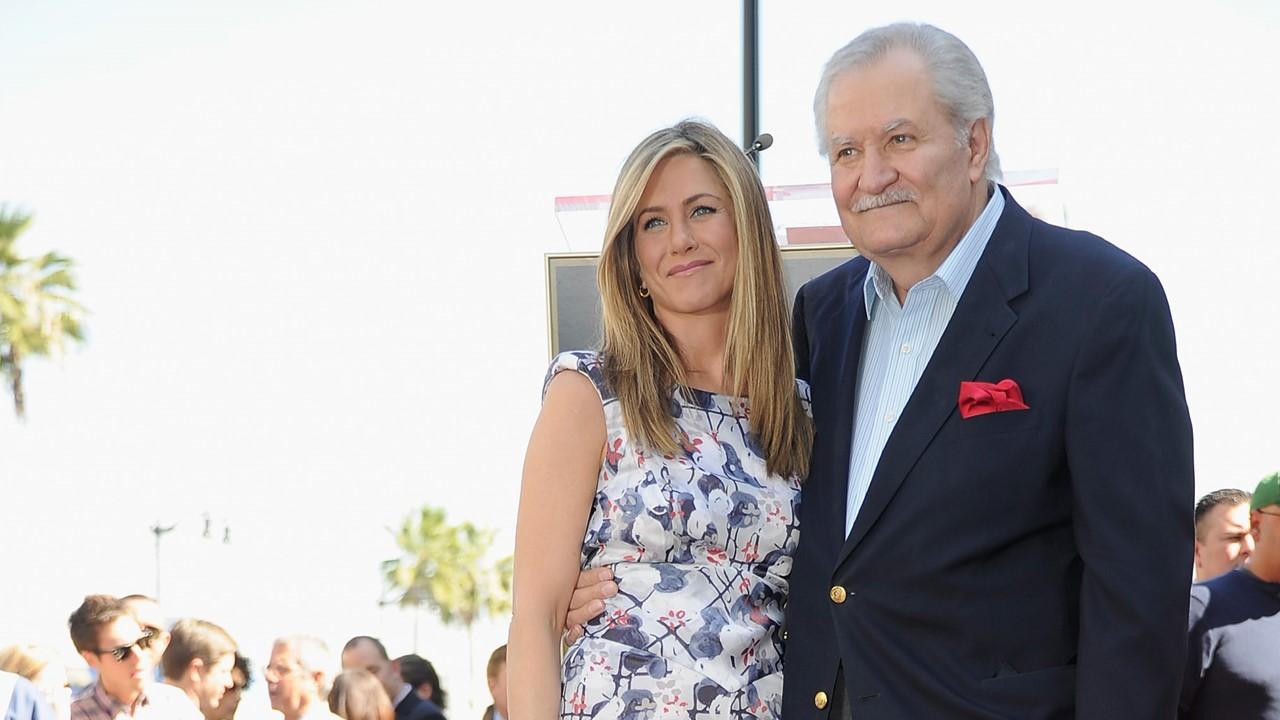 In a 2019 interview with Television Academy Foundation, John said he had tried to warn his daughter about stepping into the world of acting.
"I told her, 'You don't want to be in show business. Show business stinks. I tell everybody who wants to be an actor, don't be an actor, be something else," he said in the interview. "Because if my telling (them) to stay out of show business is gonna keep them out, they shouldn't be in it in the first place."
Article continues below advertisement
Jennifer announced the death of her father via Instagram, with a sweet post attached to an old photo of the famous father-daughter pair:
"Sweet papa, John Anthony Aniston. You were one of the most beautiful humans I ever knew. I am so grateful that you went soaring into the heavens in peace — and without pain. And on 11/11 no less! You always had perfect timing. That number will forever hold an even greater meaning for me now. I'll love you till the end of time. Don't forget to visit!"
Article continues below advertisement
Aniston was born in 1933 in Crete, Greece. He eventually moved to the U.S., where his family settled in Pennsylvania. He earned a bachelor's degree in theater arts at Pennsylvania State University and went on to serve in the U.S. Navy. There, he became a Lieutenant Commander.
Aniston is survived by his wife, Sherry Rooney, his two children, Jennifer and Alex Aniston, and his stepson John Melick.
John Aniston was a well-known American actor who was born in Greece. He grew up in Pennsylvania and earned a bachelor's degree in theater arts from Pennsylvania State University. He spent time in the U.S. Navy before starting his acting career. He was best known for his role as Victor Kiriakis on 'Days of Our Lives.' He also appeared on 'Gilmore Girls,' 'The West Wing,' 'My Big Fat Greek Life,' 'Star Trek: Voyager,' and 'Mad Men.'
Birthdate: July 24, 1933
Birthname: Yannis Anastassakis
Birthplace: Chania, Greece
Education: Pennsylvania State University
Spouse: Sherry Rooney
Nancy Dow (m. 1965, div. 1980)
Children: Jennifer Aniston, Alex Aniston, John Melick (stepson)