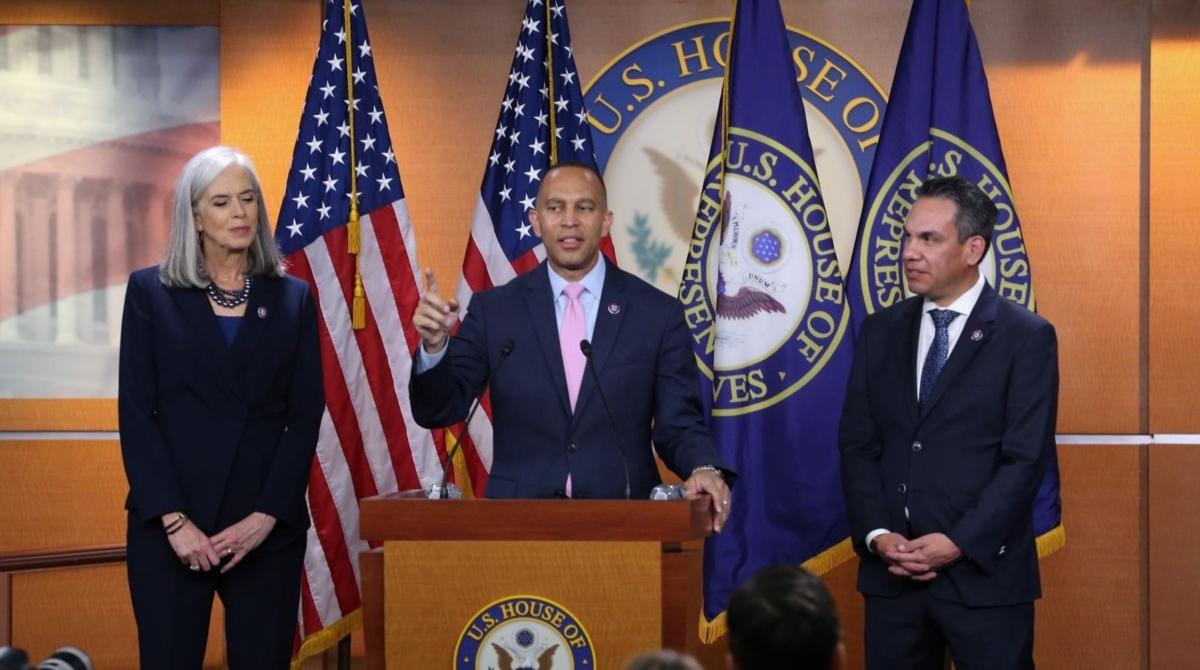 Hakeem Jeffries Is the Newly Elected Democratic House Leader
As the Democrats prepare to face a Congress with a Republican majority in the upcoming term, Nancy Pelosi has stepped down as Speaker of the House. Hakeem Jeffries is the newly chosen leader of the Democratic caucus in the House of Representatives. What's Jeffries' net worth as he prepares to take this top Democratic leadership role?
Article continues below advertisement
How much Jeffries is worth in 2022 is based on his salary as a U.S. Representative, and his earnings should increase as he takes on the role of top House Democrat in 2023.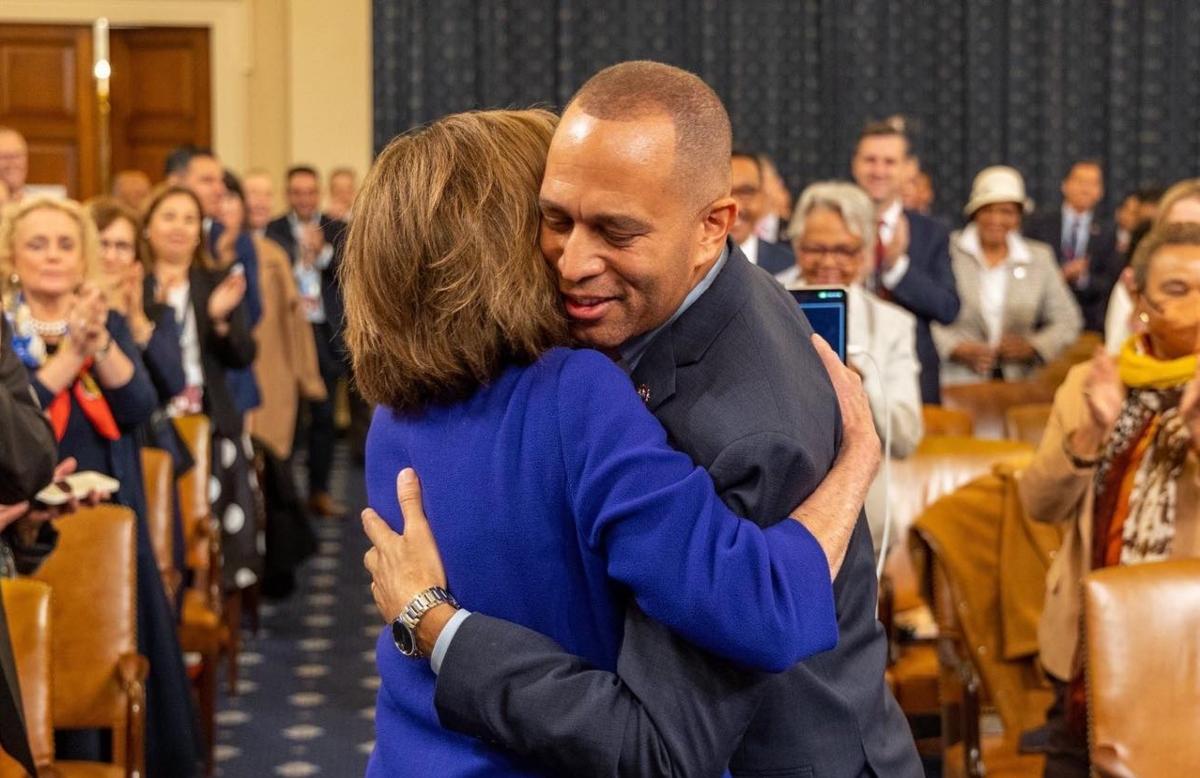 Article continues below advertisement
Hakeem Jeffries
Politician; House Minority Leader-elect
Net worth: $1 million (unconfirmed)
Hakeem Jeffries is an American politician and attorney. He was a member of the New York State Assembly from the 57th District from 2007 until 2012. He introduced over 70 bills while serving in the state legislature. On Jan. 3, 2013, he assumed the office of a member of the U.S. House of Representatives from New York's 8th district. He has been chosen as the new House Democratic leader for 2023.
Birthdate: Aug. 4, 1970
Birthplace: Brooklyn, N.Y.
Education: BA from Binghamton University; MPP from Georgetown University; JD from New York University
Spouse: Kennisandra Arciniegas
Children: 2
Here's How Much Hakeem Jeffries Earns as a Representative
A United States Representative earns a base salary of $174,000 annually, so that's what Jeffries has been earning since he was first elected to serve New York's 8th Congressional District in 2013.
Article continues below advertisement
Some sources estimate Jeffries' net worth as high as $1 million, while one 2018 estimate was $841,012. His actual net worth may be quite different from his total income throughout his career, but he is certainly below the combined net worth of Nancy and Paul Pelosi, with their multiple millions.
Jeffries will earn a higher annual salary as the leader of the House Democrats, with Majority and Minority leaders earning $193,400 per year.
Article continues below advertisement
Hakeem Jeffries Is the First Black Person Elected to Lead One of the Two Main Parties in Congress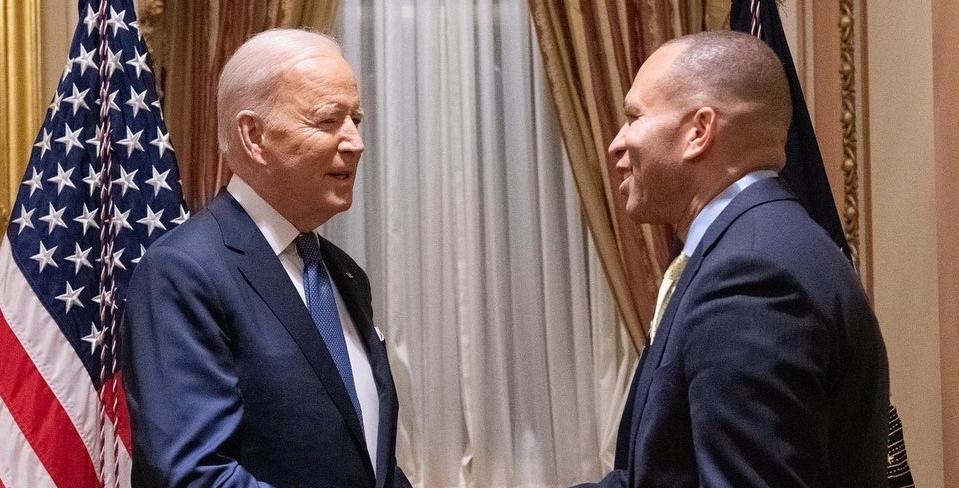 Jeffries made history with the Democratic leadership vote on November 30, CNN reported. He will be the first Black person ever to lead one of the two primary Congressional parties. Although the Democrats won't have control of the House of Representatives in 2023, Jeffries will still hold considerable power in his own party.
No one ran against Jeffries to lead the Democratic caucus. Katherine Clark, Massachusetts Representative and current assistant Speaker of the House, ran as the party whip. Jeffries has been chairman of the Democratic caucus since 2019.
Article continues below advertisement
In his letter announcing his intention to run to Democratic colleagues, Jeffries stated (per ABC News), "Our top non-governmental priority, for the sake of the American people, must be retaking the majority in November 2024." He criticized the Republican party but expressed hope that the two parties could find common ground.
Nancy Pelosi Gave Her Endorsement of Hakeem Jeffries
Speaker of the House Nancy Pelosi was declared "Speaker Emerita" in the Nov. 30 vote. She will remain in the House of Representatives as a rank-and-file member. She voiced her support for Jeffries as well as for Rep. Clark and Rep. Peter Aguilar as the new top leaders of the Democrats.
Article continues below advertisement
"A new day is dawning — and I am confident that these new leaders will capably lead our Caucus and the Congress," said Pelosi.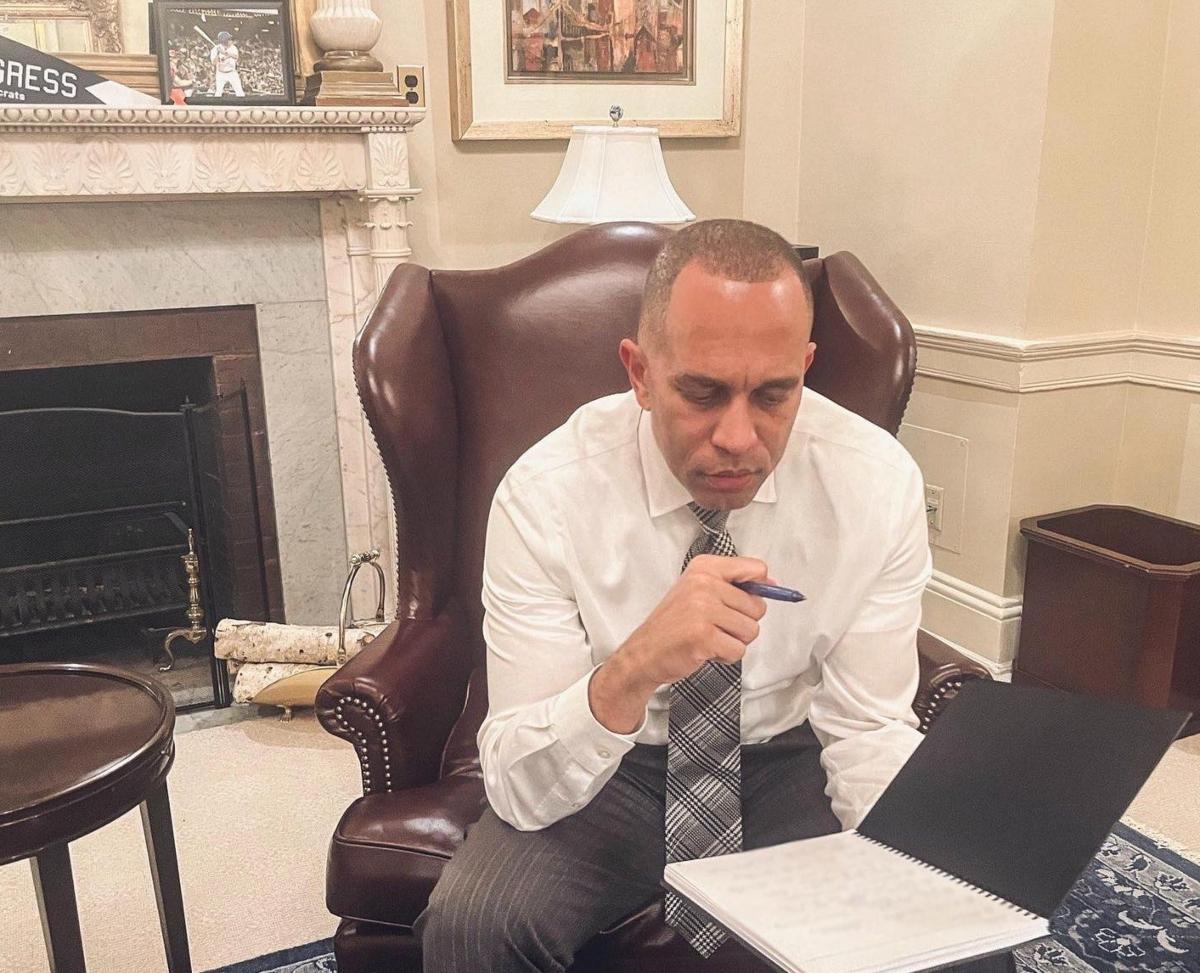 Although the Republicans will have control of the House beginning in January, Jeffries could eventually become the Speaker of the House in future terms if the Democrats retake the chamber.
As ABC News noted, Jeffries calls himself a "Black progressive Democrat concerned with addressing racial and social and economic injustice with the fierce urgency of now." He says he won't give in to "hard-left Democratic socialism."