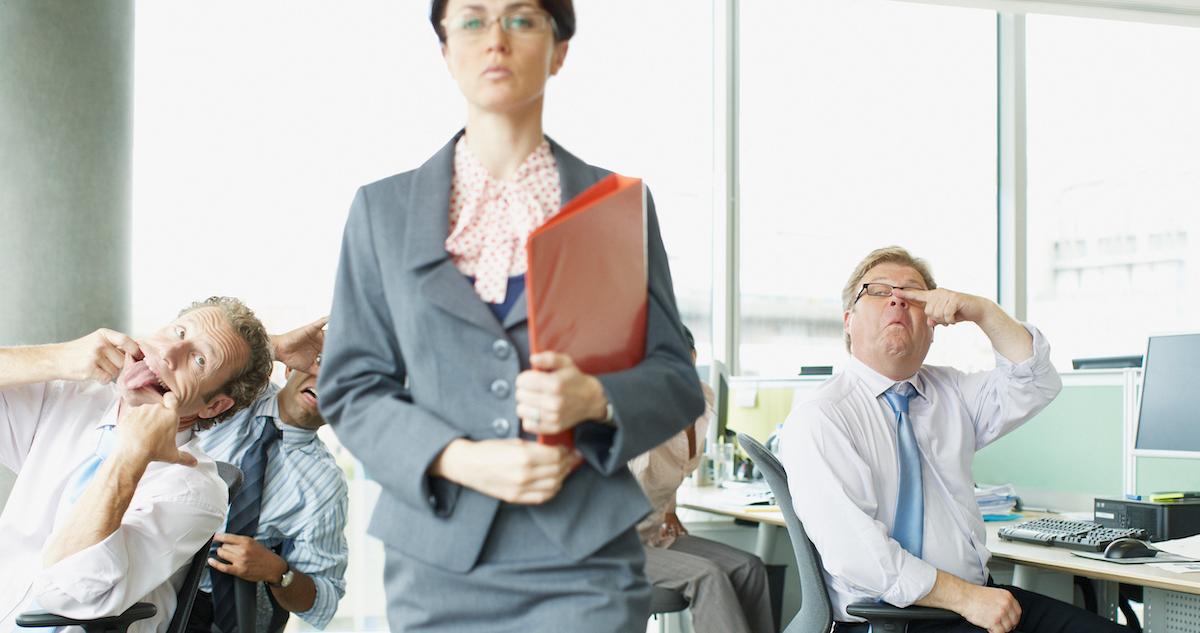 Manager Orders "Subordinates" to Not Share Wages, They Do It Anyway
Another day, another horrible boss.
In this instance, a manager at Planet Fitness is under the spotlight for demanding that his employees not share their wages with each other.
Article continues below advertisement
Sharing your salary in the workplace has been a taboo for years, but slowly, employees are being more open about their income to make workplaces more equitable.
Like the employees at this particular Planet Fitness, who did not listen to their manager and proudly shared their wages in a now viral letter on Reddit.
Originally, the manager told employees conversing about wages was "strictly forbidden."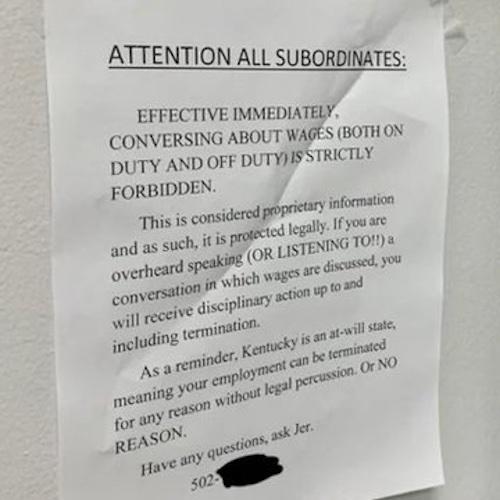 The manager in question not only made the request but typed it out and put it in writing for all employees to see.
"Attention all subordinates," the letter starts. "Effectively immediately, conversing about wages (on or off duty) is strictly forbidden.
To further emphasize his point, he made sure it was written out in all caps.
Article continues below advertisement
He went on to claim that wages are considered proprietary information, and that anyone caught sharing their salary would receive disciplinary action, including termination.
"As a reminder, Kentucky is an at-will state, meaning your employment can be terminated for any reason without legal percussion. OR NO REASON," he ended the note, once again using all caps.
Luckily, employees did not listen to their manager and shared their wages.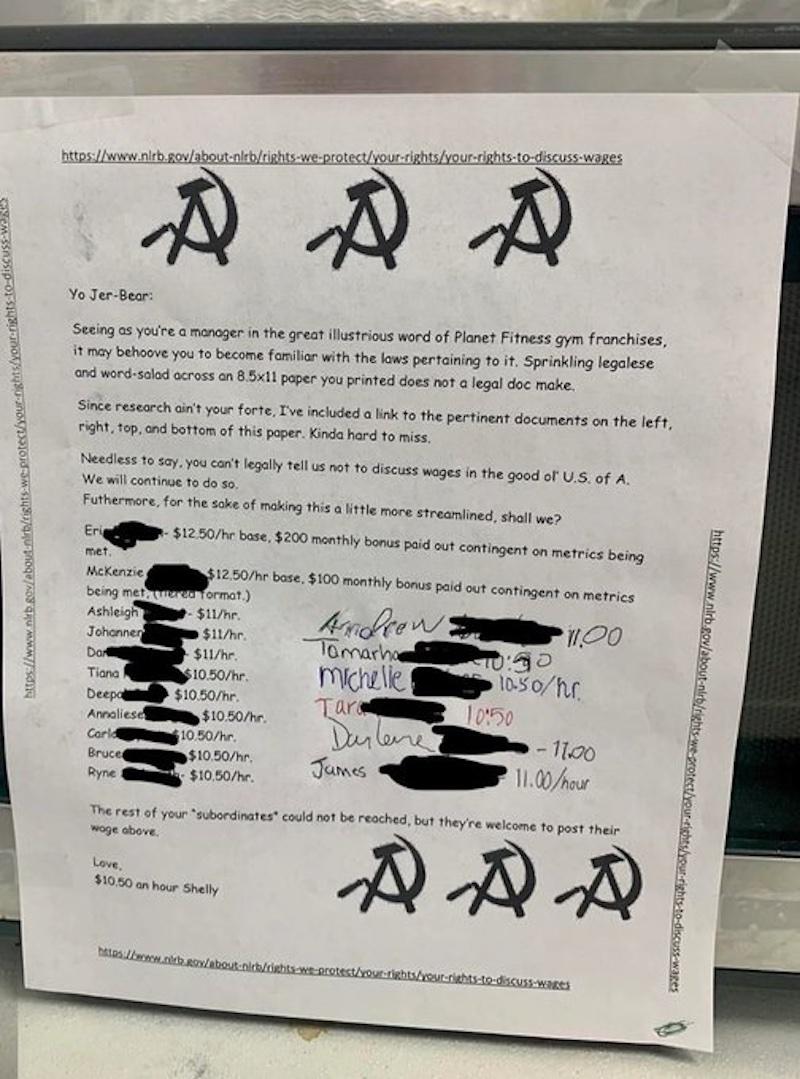 The employees did not take too kindly to the threats from their manager, named Jer, and promptly responded to his letter.
"Yo Jer-Ber," an employee named Shelly starts in her own public notice. "Seeing as you are a manager in the great illustrious [world] of Planet Fitness gym franchises, it may behoove you to become familiar with the laws pertaining to it. Sprinkling legalese and word salad across an 8.5x11 paper you printed does not a legal doc make."
Article continues below advertisement
Shelley included a link to National Labor Relations Board website on the note, where it elaborates even further on an employee's right to discuss their wages.
She then went on to list the hourly wages of employees at the gym, which ranged between $10.50 and $12.50/ an hour. Other employees went ahead and wrote their own wages on the paper in blue and black ink.
"The rest of your subordinates could not be reached," Shelly added, before signing off with her own salary. "Love, $10.50 an hour Shelly."
As expected, many on the Internet supported Shelly and her decision to call out her manager and make wages public knowledge.
Article continues below advertisement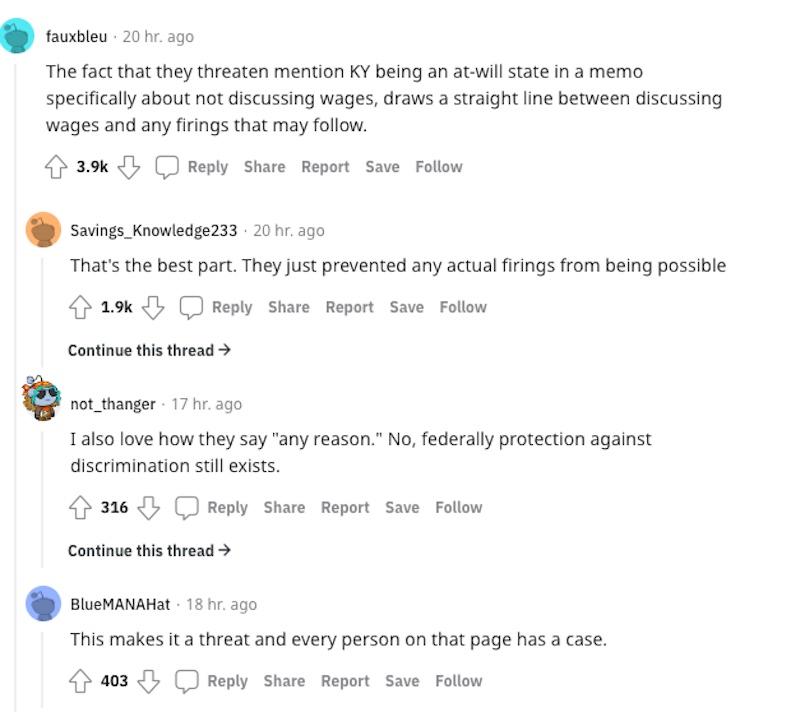 "The memo is illegal and actionable in and of itself. You cannot even tell employees not to discuss wages. You don't need to show there was a threat. Simply saying "don't discuss your pay" is illegal," one person commented on Reddit before another wrote, "The fact that they mention Kentucky being an at will state shows you that right to work laws have nothing to do with having a right to work and everything to do with management's ability to fire you without repercussion."
A third chimed in, "Worst part about this is, if they fire anyone now, even if it was a legit reason in the next couple months, they are still screwed."
No word yet on whether "Jer" is still employed at that particular Planet Fitness. Let's hope not!