Boeing Gets $999 Million Contract to Upgrade A-10 Wings
Yesterday, the US Air Force awarded a $999 million contract to Boeing (BA) to upgrade the wings of its A-10 Thunderbolt II attack aircraft.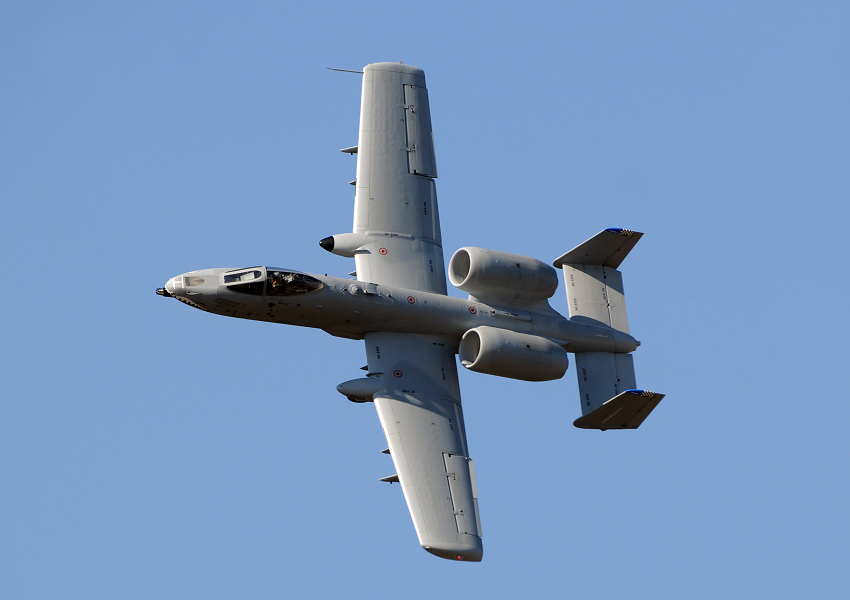 Amid its ongoing troubles with its 737 MAX jets, Boeing (BA) recently received some positive news. The aerospace and defense company has won a mega defense contract from the U.S. Air Force. Yesterday, the USAF awarded a contract to Boeing for upgrading the wings of its A-10 Thunderbolt II attack aircraft.
According to the US Department of Defense, this rewinging deal is worth $999 million. The contract states that Boeing will build a maximum of 112 wing assemblies and another 15 installation kits. According to the aircraft manufacturer's press release, the USAF sought the immediate fulfillment for 27 wing sets. The contract is scheduled to be completed by August 2030.
Article continues below advertisement
Article continues below advertisement
Boeing plans to work at various subcontractor locations in the US and one subcontractor location in South Korea. Boeing noted that it would collaborate with Korean Aerospace Industries and other suppliers for this project. The company would deliver the new wing sets to Hill Air Force Base in Ogden, Utah.
The USAF said it would allocate $239.6 million of funding from its fiscal 2017, 2018, and 2019 procurement budgets for this contract, covering about 20 full wing sets. The Department of Defense didn't disclose when and how it plans to fund the remaining contract amount.
Second A-10 contract win for Boeing
Commissioned into service in 1976, the A-10 Thunderbolt II aircraft can fly at low altitudes and can resist ground fire from small firearms. These two essential features have made this jet one of the Air Force's most reliable ground attack aircraft.
This versatile fighter jet has proven its success in numerous US operations. The A-10 played crucial roles in US operations against the Taliban in 2001 and ISIS in 2014. Currently, the USAF has 281 A-10 Thunderbolt II aircraft in service.
This is Boeing's second wing replacement contract for the A-10 Thunderbolt II. The company received its first contract in 2007 to replace 173 wing sets. Boeing completed the $1.1 billion contract earlier this month.
Last year, the USAF began its search a new company to perform the wing replacements on the remaining aircraft. However, Boeing garnered the rewinging contract again.
Article continues below advertisement
Pam Valdez, Boeing Global Services' vice president of Air Force Services, noted, "Boeing is honored to be selected to continue as the A-10 Thunderbolt II wing kit contractor." She added, "Our established supply base, experience with the A-10 structures, and our in-depth knowledge of the U.S. Air Force's requirements will help us deliver high-quality wings to meet the customer's critical need."
Boeing needed major defense boost
The latest A-10 wing replacement contract came at a critical time, as the company's commercial aircraft segment is underperforming due to ongoing troubles with its 737 MAX aircraft. Notably, Boeing's 737 MAX planes have faced a global flying ban since mid-March following the Ethiopian Airlines crash on March 10. Initial investigation reports have pointed to a software glitch in the aircraft's flight control system.
Article continues below advertisement
Article continues below advertisement
Because airlines are concerned about the 737 MAX's safety, they are not accepting MAX shipments. As a result, Boeing hasn't delivered any 737 MAX aircraft since April. Due to the frozen MAX shipments, Boeing's overall commercial aircraft deliveries plunged 54% YoY to 90 units in the second quarter. The division's revenues fell 66% YoY to $4.7 billion.
However, Boeing's Defense segment continued reporting YoY revenue growth. The division's sales grew 8% YoY to $6.61 billion in the last quarter. Volume growth across weapons, satellites, and derivative jets primarily drove the Defense segment's revenues higher. Its defense order backlog reached $64 billion at the end of the quarter, of which 31% originated from international customers.
The latest defense contract assures long-term cash flows for Boeing. The A-10 rewinging contract is Boeing's largest recent deal in terms of value. Earlier this year, the company won a $55.5 million KC-46 Pegasus modification contract from the USAF.
Stock performance
Boeing stock has been under tremendous pressure since the March 10 Ethiopian Airlines crash. The escalated trade war between the US and China has further beaten down its stock. Notably, the company has massive business exposure to China, as it delivers one of the four aircraft it builds to China. Boeing hasn't received a single jet order from China's airlines since 2017. This drought is probably due to the tense trade relations between the world's two largest economies.
Since March 10, Boeing stock has fallen 19.5%. Before the Ethiopia Airlines crash, BA stock was the top performer among the Dow Jones 30 component. On March 8, its year-to-date return was nearly 31%. However, its YTD return has eroded to 5.4% as of August 21. In the Dow 30 component, BA stock currently holds 20th place.
BA stock has also underperformed its peers in the aerospace and defense sector. Shares of Lockheed Martin (LMT), Northrop Grumman (NOC), and United Technologies (UTX) have gained 46.3%, 50.7%, and 19.6%, respectively, year-to-date.
Boeing stock's YTD return is also lower than the gains of the iShares U.S. Aerospace & Defense ETF (ITA). The ETF's portfolio consists of companies engaged in assembling, manufacturing, and distributing of aerospace and defense equipment. ITA is up 25.6% YTD.