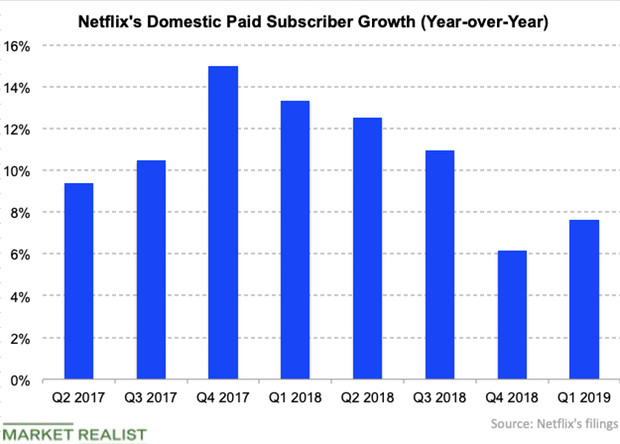 Why Netflix Is Hiking Prices for Its UK Customers
Netflix's free cash flow position is grim
Streaming giant Netflix (NFLX) has been splurging to build up its content library as it prepares to compete with the likes of Apple and the Walt Disney Company. The company's free cash flow last year was over -$3.0 billion, and it's likely to be around the same or higher for the next two years.
The good news for the company is that the majority of viewers seem to be loyal to the streaming service. According to a recent Morgan Stanley survey, Netflix's original programming was rated the best among OTT (over-the-top) subscription and premium TV services.
Article continues below advertisement
In order to eventually plug the free cash flow gap, Netflix may have to increase the price of its services, which it's hinted it will do. Earlier this year, the streaming giant hiked the prices of all its plans in the United States. The move doesn't seem to have deterred subscribers yet, but we'll find out more about that when the company announces its second-quarter numbers in July.
Netflix is hiking prices in the United Kingdom
The company has also announced that it will be increasing its rates in other markets, including Mexico and Brazil.
Now, according to the Guardian, Netflix is hiking the prices of its standard and premium plans in the United Kingdom. The standard plan, which lets users stream Netflix on two devices at the same time in high definition, will now cost 8.99 British pounds per month compared to the previous 7.99 pounds. The premium plan, which allows streaming on four devices at a time in ultra-high definition, will cost 11.99 pounds per month compared to the previous 9.99 pounds. The basic 5.99-pound plan will remain unchanged.
While these price hikes may deter some users, they could help Netflix improve its free cash flow position.