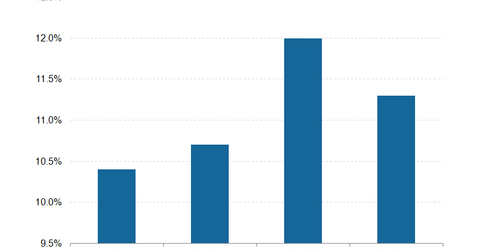 What Fund Managers Think about Growth and a Possible Recession
By Anuradha Garg

Apr. 18 2019, Published 5:09 p.m. ET
Investors' expectations of the Fed
According to the Bank of America Merrill Lynch survey for April, 53% of the fund managers surveyed don't see the Federal Reserve hiking interest rates again in this cycle. The Fed's dovish stance has been a major contributor to the markets' (SPY) (QQQ) rally year-to-date.
In its March policy meeting, the Fed signaled that there would be no rate hikes in 2019. Since then, the markets have started expecting a cut instead of further tightening. President Donald Trump has also asked the Fed to cut interest rates by 50 basis points to support US economic growth. On the other hand, some market participants, including Jeffrey Gundlach, find this sudden U-turn by the Fed confusing, which could affect the central bank's credibility.
Article continues below advertisement
Outlook on growth
A total of 66% of investors are bearish on both the growth and inflation outlook for the global economy in the next 12 months.
Recession outlook
While the inversion of the yield curve on March 22 spooked the markets due to its historical accuracy in predicting recessions, the survey found that 86% investors don't believe that the inversion of the US Treasury yield curve (TLT) (AGG) signals an upcoming recession. Most investors don't see a recession happening until at least the second half of 2020. Gundlach, the so-called Bond King, also mentioned during an interview with Yahoo Finance in February 2019 that the indicators of a recession aren't even flashing yellow yet.
Investors are, however, prepared for secular stagnation, which is defined as two consecutive quarters of negative growth.