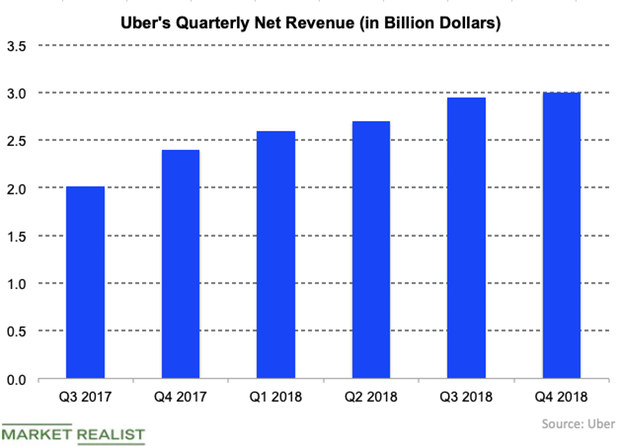 Why Acquisition of Careem Is a Big Win for Uber
<p>Ride-hailing giant Uber is set to spend $3.1 billion to have full ownership of Middle-East rival Careem.</p>
Uber is acquiring Middle-East rival Careem
Ride-hailing giant Uber is set to spend $3.1 billion to have full ownership of Middle-East rival Careem as it gets ready for a much-anticipated IPO. This is the latest move in the ride-hailing industry that puts an end to cutthroat competition in the Middle East region.
Careem has an impressive 30 million registered users across around 100 cities in the Middle East, North Africa, and Pakistan. Careem's operations in those regions are bigger than Uber's. SoftBank-backed (SFTBY) Uber will be paying $1.4 billion in cash and $1.7 billion in convertible notes to make Careem a fully owned subsidiary of Uber. The deal is expected to close by the first quarter of next year. However, the deal is subject to approval from antitrust regulators from the markets Careem operates in.
Article continues below advertisement
Article continues below advertisement
Uber continues to lose billions even as the IPO nears
This was a much-required victory, as Uber had wound up its operations in China, Russia, and Southeast Asia due to local rivals, which was harming Uber's reputation ahead of its IPO.
Uber's revenue growth slowed down in 2018, and it continues to make losses. Uber's revenue grew only 24% YoY in the fourth quarter of 2018 to $3.0 billion compared to 70% YoY growth in the same quarter last year. In full-year 2018, it made $11.3 billion in revenue but lost a jaw-dropping $3.3 billion.
Uber continues to lose money as it faces stiff competition from local rivals in all markets that it operates in. Uber offers heavy driver bonuses as well as promotions for its customers.