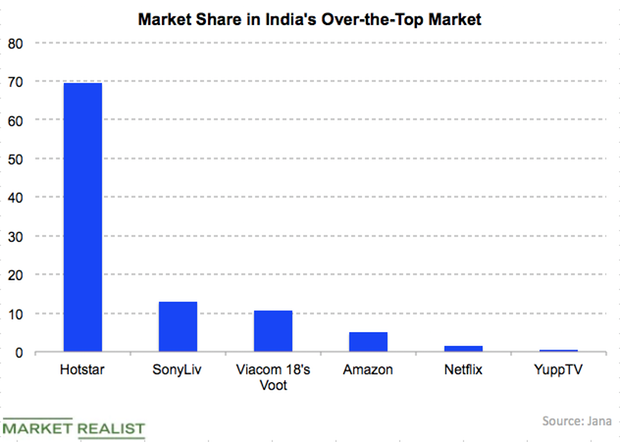 How Netflix Plans to Reel in More Subscribers
Netflix continues to launch more original content
It's been two years since Netflix (NFLX) launched content from its own studio. It has been focusing on its desire to reduce its dependence on licensing with rival media companies. In its shareholder letter, Netflix said that creating its own content gives the company more control in terms of long-term global rights.
Netflix is quickly expanding its lineup of original shows and movies. It said it could generate $1 billion in production over the next ten years through a new production facility in Albuquerque, New Mexico. The new hub will create a whopping 1,000 production jobs per year.
Article continues below advertisement
Netflix is focusing on launching content in different genres and languages
Netflix has been launching a wide range of content to cater to more people in order to reel in more subscribers. It's been creating more romantic comedies such as Set it Up and new seasons of adult comedies such as Big Mouth and BoJack Horseman.
Netflix has also been focusing on creating more content in foreign languages. Netflix originals such as Sacred Games and Ghoul have been very successful in India. The company is slated to launch more Hindi content on its platform.
Netflix sees a lot of potential in India, which is seeing rising middle-class income, declining data costs, and technology-savvy youth.