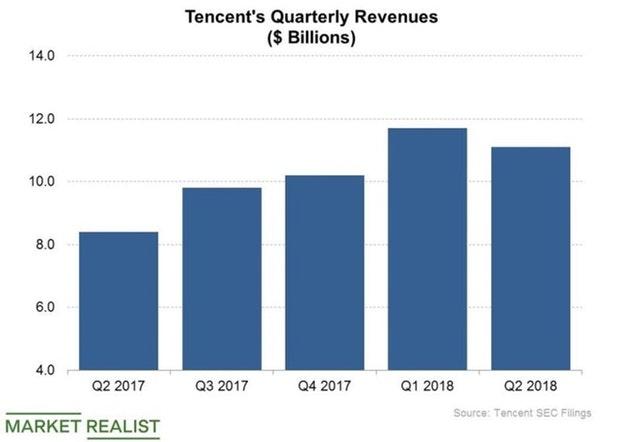 Why Tencent Stock Has Fallen Lately
Tencent's gaming business faces a number of regulatory roadblocks
Chinese Internet giant Tencent (TCEHY) has seen its stock plunge recently due to the Chinese government's crackdown on online gaming. Tencent is the largest online gaming company in the world. Most of the company's gaming business comes from China.
Chinese authorities announced last month that the government planned to restrict the number of new mobile games in order to put a lid on the amount of time kids spend online gaming.
The tech company is also killing off Everyday Texas Hold'Em, a popular game on its messaging platform, WeChat, which has over 1 billion users. This event is the latest in a string of setbacks for Tencent in the country.
Article continues below advertisement
Tencent saw a rare fall in net income in the second quarter
The tech giant's other issues in the country include delays in securing the proper approvals required to make money from its new games. Tencent has yet to receive approval from authorities to make money from some of its most popular games, including PlayerUnknown's Battlegrounds.
The company reported a fall in profits in the second quarter and blamed regulators for not approving those licenses that would allow it to make money from new mobile games.
The stock has fallen 21.6% year-to-date. The Shanghai Composite Index has seen a similar fall this year.