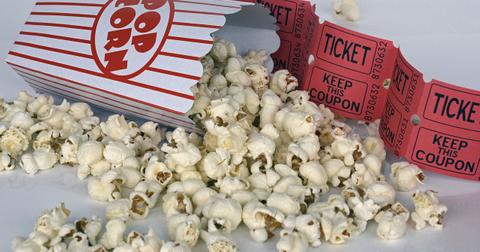 AMC Entertainment Stock Up 6.2%: Stubs A-List Is a Hit
By Victoria Dean

Aug. 2 2018, Published 7:52 a.m. ET
175,000 members in five weeks
AMC Entertainment (AMC) announced that its AMC Stubs A-List has gained significant traction. As of July 31, which is five weeks after the launch of the service, it now boasts 175,000 paid members. AMC Entertainment said the figure has put the company way ahead of achieving its targeted 500,000 members for the first year of the rollout. Stubs A-List has bumped the overall AMC loyalty membership to 15.8 million in the United States alone.
On July 31, MoviePass announced increases to its subscription fees to "limit cash burn." With both of these developments, AMC stock surged 6.2% to $16.30 on July 31.
On June 26, AMC Entertainment added Stubs A-List to its AMC Premiere tier for $19.95 (excluding taxes) in order to take on MoviePass. Stubs A-List allows members to watch three movies per week and supports advance and last-minute booking.
Article continues below advertisement
How MoviePass changes could benefit AMC
MoviePass allows watching a movie a day but only at 2D (two-dimensional) locations. A-List members are eligible to see three movies per week at any AMC location, including IMAX, Dolby 3D (three-dimensional), and BigD.
According to a Reuters report, Wedbush Securities analyst Michael Pachter believes that AMC Entertainment and other movie theater chains could get an edge over MoviePass due to fee hikes. He believes moviegoers won't mind spending $5 more to attend an opening night at an IMAX location. As for MoviePass, Pachter thinks the subscription service might survive but with big cuts to its membership. MoviePass reportedly has more than 3 million members.
Helios and Matheson Analytics (HMNY), the parent company of MoviePass, is increasing its subscription fee to $14.95 from the current $9.95. It will also restrict seating availability for the first two weeks for blockbuster movies that release at more than 1,000 screens. Mission: Impossible – Fallout is the first movie with MoviePass's limited seating availability. HMNY stock tanked 38% to less than $1 after the announcement.