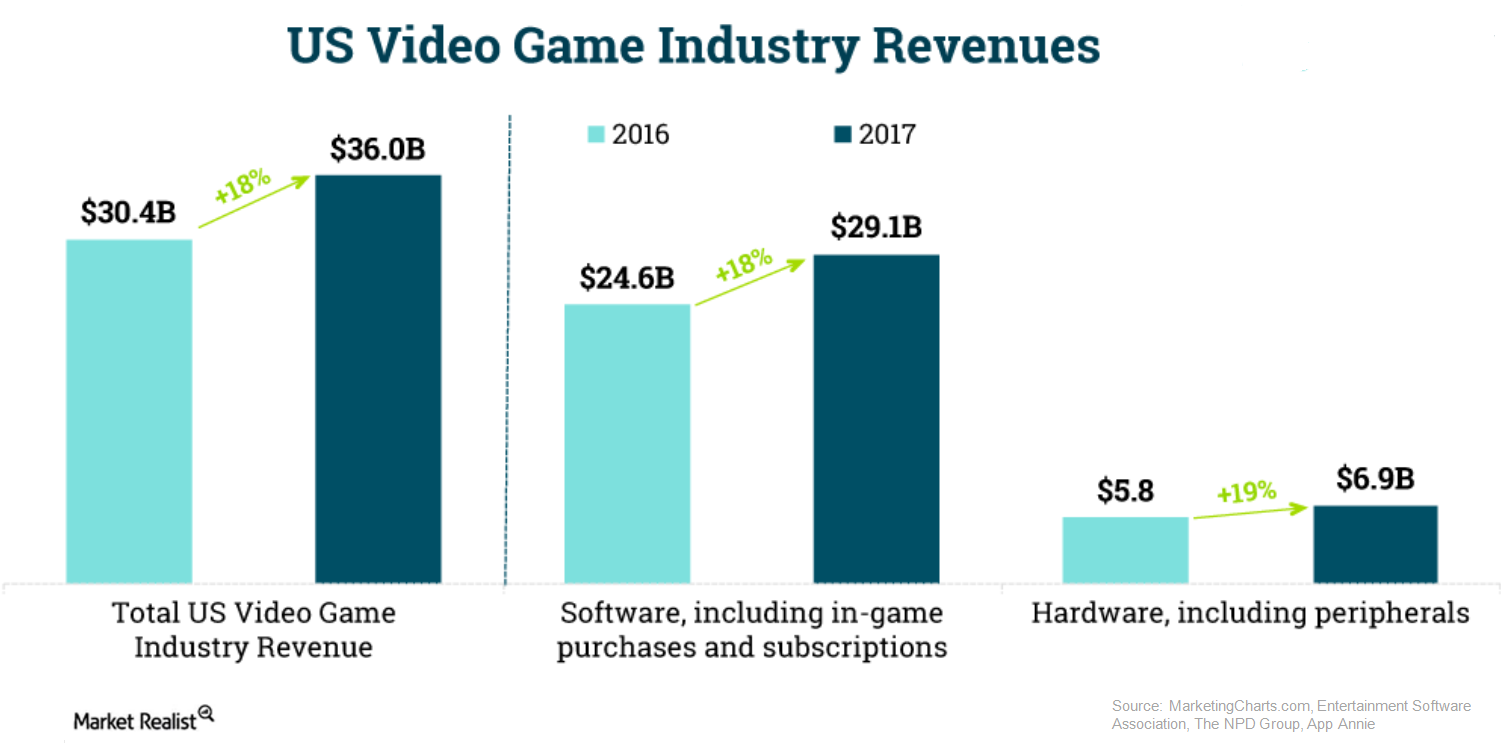 What Microsoft's PlayFab Acquisition Tells Us
Gaming sector evolution
Now that we've discussed how PlayFab's acquisition could complement Microsoft's (MSFT) Azure gaming capabilities, we have to wonder what the acquisition indicates.
Sharing his thoughts on the acquisition and the rapidly changing face of the gaming industry, PlayFab CEO James Gwertzman noted in a blog post: "Games were rapidly shifting from packaged goods, sold in boxes, to "always on" digital services, requiring sophisticated server-based infrastructure to host and operate. Built well, these backend systems enabled games to engage, retain, and monetize players like never before, with longevity in the top grossing charts measured in years. Built poorly, they crashed and burned on launch day."
Article continues below advertisement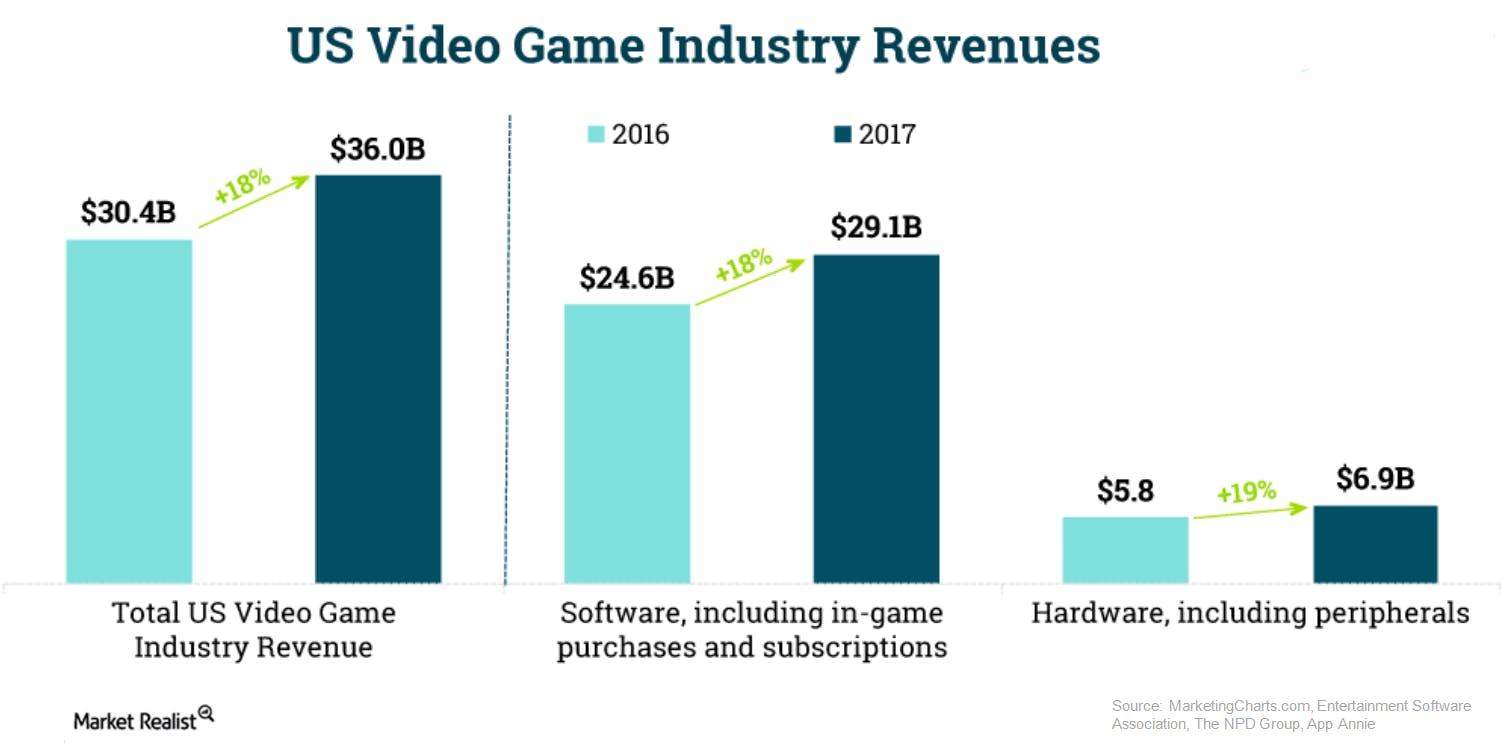 The global gaming market has now expanded its reach beyond mobile, which explains the increasing involvement and adoption of technologies that aid game development and, consequently, monetization.
Video game sales surge the most in 7 years
According to NPD Group, video game sales surged 59% in January 2018 to nearly $1.1 billion, compared with $690 million in January 2017. Moreover, hardware sales hit their highest level in January 2018 for the past seven years. Improved performance by Sony (SNE) PlayStation 4, Nintendo (NTDOY) Switch, and Microsoft Xbox One have all helped the gaming industry make this record.
Realizing this growing interest in gaming space, Microsoft has increasingly focused on its Xbox division and the latest console hardware and services. Notably, Larry Hryb, Xbox Live's director of programming, has hinted at updates of new features for Xbox One users.