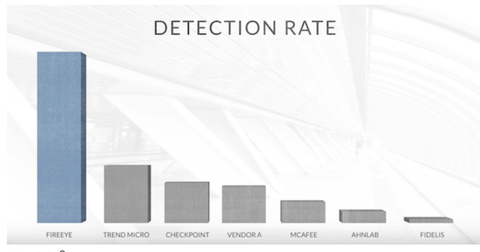 How FireEye's X15 Software Buyout Could Complement Its Helix Platform
By Anne Shields

Updated
X15 Software works with prominent cloud players
We've already discussed how the X15 Software acquisition will add big data management and ML (machine learning) to FireEye's (FEYE) security offerings. In this part of our series, we'll discuss how Helix, FireEye's comprehensive cybersecurity cloud-based offering, could benefit from this acquisition, which closed on January 11, 2018.
X15 Software addresses the problem of querying, collecting, storing, and analyzing huge volumes of machine-generated data in real-time. X15 software enables organizations to seize new data as their infrastructure evolves, as it is built and developed with the flexibility to imbibe data sources at scale.

According to FireEye, X15 Software's integration into the company's offerings will provide "One management console with the flexibility to manage security data from on-premises, hybrid and cloud environments."
Article continues below advertisement
X15 Software will likely boost FireEye's Helix security offerings
Helix simplifies, integrates, and automates security operations, regardless of the organization's size or industry. Citing Grady Summers, FireEye's CTO, Channel Partners stated: "For our partners, Helix provides a massive opportunity to centralize their clients' security operations and provide services around the deployment and management of Helix, while upgrading the effectiveness of every solution they're using today."
In any case, the X15 Software acquisition will likely speed up the development of FireEye's Helix security operations platform. The Helix cybersecurity platform will now likely mechanize threat detection and prevention, and so X15 Software will not only complement Helix with its big data and analytics capabilities but also help it imbibe new sources of data.
In the next part of this series, we'll discuss the role of machine learning in FireEye's business today.