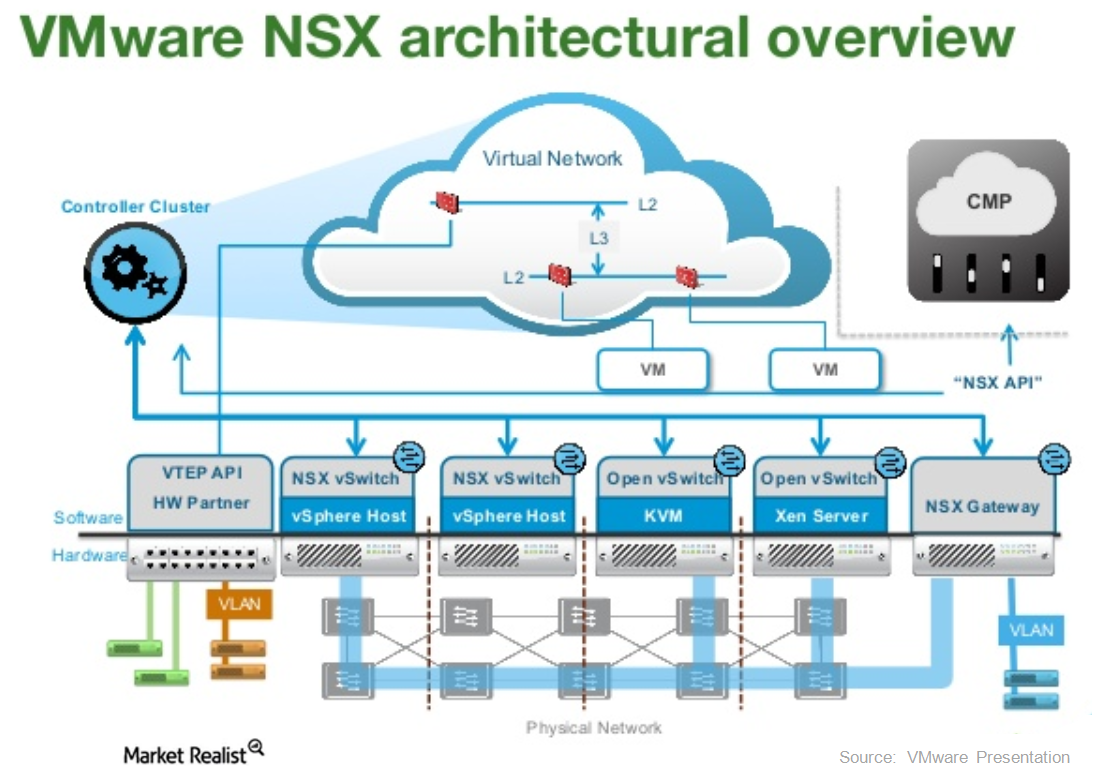 How WMware's NSX Performed in Fiscal 3Q18
NSX continues to see traction
Earlier in the series, we discussed VMware's (VMW) strategy to seek growth in the rapidly growing, competitive, and consolidated cloud space. Let's see how NSX, its network virtualization business, has performed in fiscal 3Q18.
In the last quarter, NSX's license bookings grew 100%, indicating that NSX continues to see increased traction. Microsegmentation security offerings continued to be the number-one driver of NSX to date. NSX now boasts 3,100 customers. VMware intends to take vigorous steps to build more security features into NSX with microsegmentation.
Article continues below advertisement
Article continues below advertisement
NSX-DXC agreement could generate substantial revenue
VMware signed a deal with DXC Technology at the beginning of 3Q18. The deal, which is an IT (information technology) services and solutions deal, is expected to contribute more than $100 million in revenue in the coming years, beginning with the current quarter. Highlighting the role of the DXC agreement in NSX adoption, Zane Rowe, VMware's executive vice president and chief financial officer, said, "The DXC enterprise agreement included a large commitment to NSX underscoring the strategic importance of NSX to our customers." NSX could get a significant boost from this agreement.
Increased competition in network virtualization space
Recently, Juniper Networks (JNPR) extended its open-source Contrail network virtualization platform to multi-cloud environments. It's known as Contrail Enterprise Multicloud. The offering is expected to be available in 2018 and compete with the cloud version of VMware's NSX and Cisco Systems' (CSCO) ACI (application-centric infrastructure). Contrail's acquisition by Juniper enabled it to release Contrail in 2013. Contrail was an SDN (software-defined networking) company in 2012.