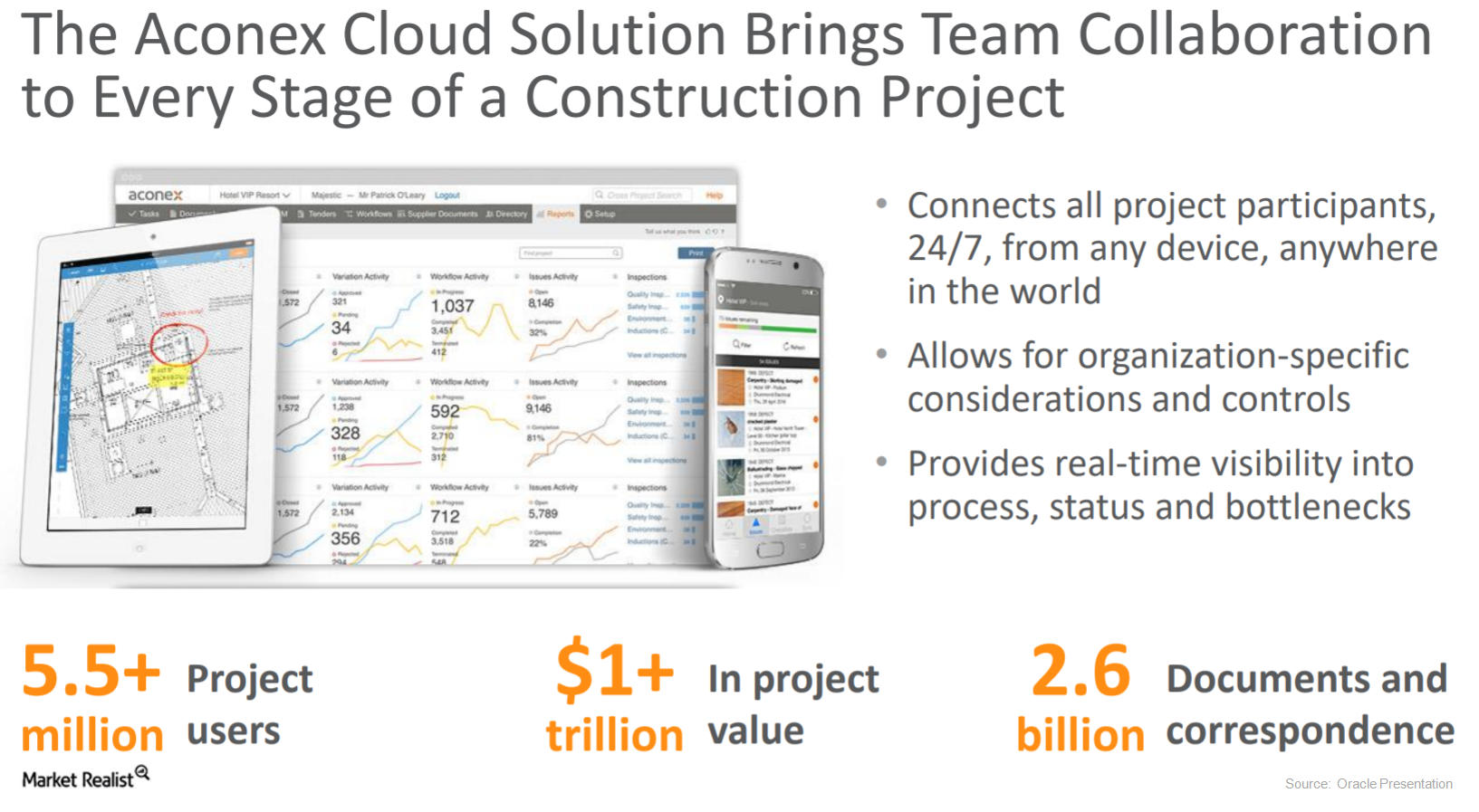 Aconex Acquisition Could Boost Oracle's Position in Construction Sector
Aconex could boost Oracle's position in the construction sector
Earlier in the series, we discussed Oracle's (ORCL) buyout offer for its recent billion-dollar target, Aconex. Prior to Aconex, Oracle acquired Textura in the middle of 2016. Textura specialized in providing cloud-based payment management services and billing software to the construction sector.
Prior to Textura, Oracle acquired Primavera in 2008, which enabled it to offer a suite of project management solutions. Oracle integrated Textura and Primavera to form its construction and engineering global business unit. Oracle aims to integrate its existing offerings with Aconex in order to "provide an end-to-end offering for project management and delivery that enables customers to effectively plan, build, and operate construction projects."
Article continues below advertisement
Article continues below advertisement
Aconex to help Oracle develop comprehensive cloud-based construction software
Though both Aconex and Textura cater to the construction industry, there is only a small overlap between them. With tools to handle project bids, invoices, and payments, Textura's offerings focus on the financial and business side of construction projects. On the other hand, Aconex provides BIM (building information management) tools that are related to the small details of a construction project.
By acquiring Aconex, Oracle aims to augment its cloud-based construction software to create a comprehensive offering for builders.