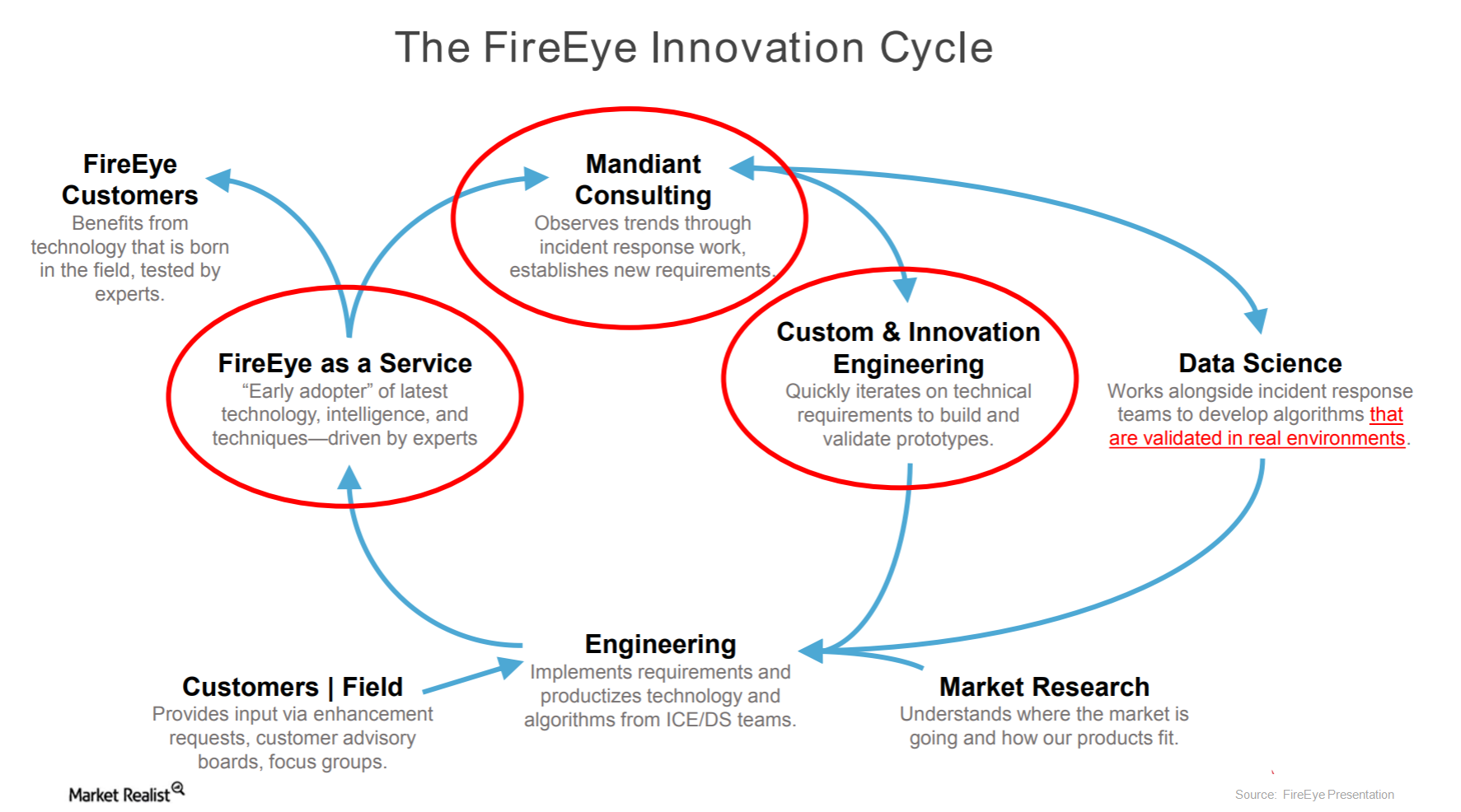 How FireEye's CEO Is Approaching the Security Field
Cybersecurity development
Security as a field is different from traditional software development because in the former, one has to see how various technologies face the threat of intrusion or evasion. To develop competitive security offerings, companies have to ascertain what attackers or hackers are up to and then leverage this to innovate.
This also explains why not only FireEye (FEYE) but industry analysts place a high degree of optimism in its Helix offerings.
Article continues below advertisement
Article continues below advertisement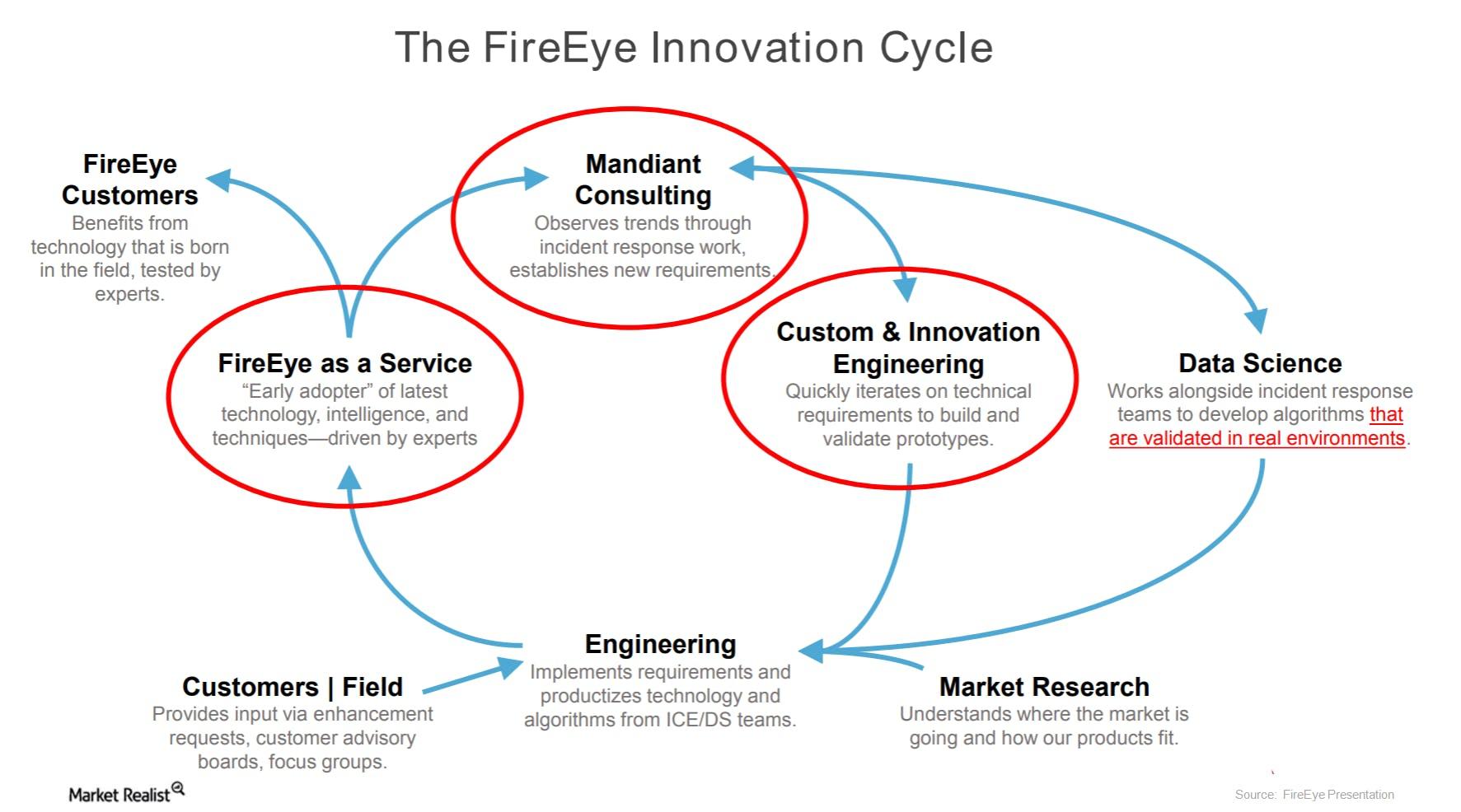 FireEye's other security offerings include Cloud MVX, MVX Smart Grid, NX (network security), HX (end-point security), EX (email security), AX (malware analysis), FX (file content security), and Endpoint Forensics.
In its most recent quarter, FireEye strengthened its HX with Exploit Guard to facilitate behavioral analysis. HX protects network end points from malware.
FireEye's network and end-point offerings
Emphasizing network and end-point security, Kevin Mandia, FireEye's CEO (chief executive officer)' recently noted that a great security company should have both competitive network security offerings and end-point solutions. In August 2017, FireEye revealed that ~6,000 network appliances are up for renewal this year.
The company has leveraged this information to introduce new end-point sales, new e-mail sales, and new spokes during that renewal process.
To know more about FireEye Helix's hub-and-spoke model, check out Market Realist's "A Look at FireEye's Strategy for Transformation."