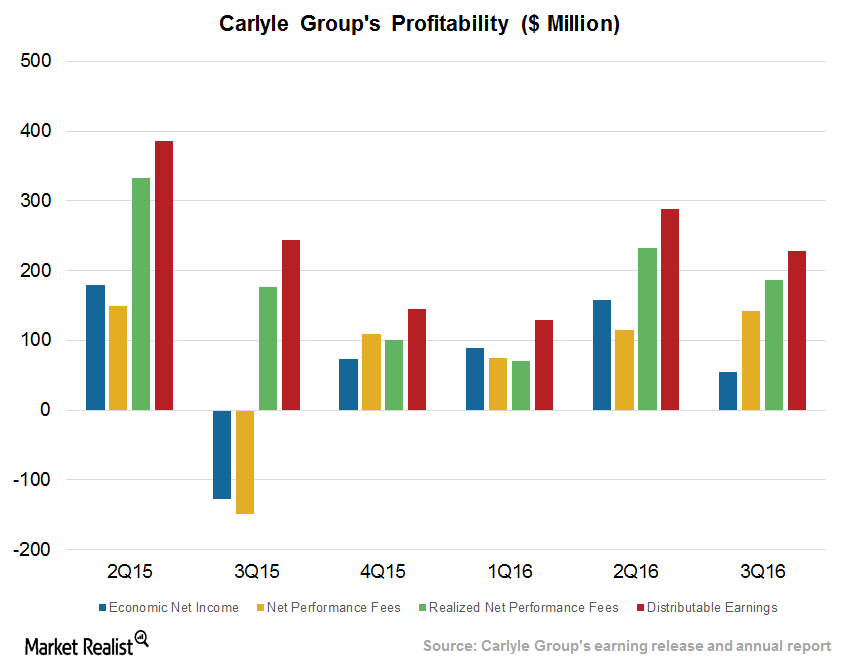 Alternatives to See Improved Realizations and Deployments in 2017
Realizations and liquidity
In 2016, alternative asset managers saw higher exits and investments on the back of improved liquidity. The trend is expected to continue in 2017, and limited partners or investors could see higher distributions.
Alternatives have deployed investments at low valuations, targeting select sectors. These deployments, combined with distributions, could attract more capital toward investment offerings.
In 3Q16, Blackstone Group (BX), the world's largest alternative asset manager, invested $2.9 billion in deployments. Over the last year, it's invested $6.9 billion, reflecting improved deployments. This investment could rise even more in 2017, as global opportunities are waiting in the wings.
Carlyle's unrealized losses
The Carlyle Group (CG) has seen high unrealized losses, mainly due to investments in the energy space. On September 30, 2016, the company had dry powder worth $54.4 billion, with $20.7 billion in private equity, $13.4 billion in real assets, $14.2 billion in investment solutions, and $6.1 billion in global market strategies. CG will have to increase its investments in order to garner higher base and performance fees, which should help to support its stock price and valuations.
In 3Q16, KKR & Co. (KKR) saw a strong appreciation in its portfolio holdings and invested $3.7 billion in mostly private markets. The company's private equity division makes up almost two-fifths of its total balance sheet.
KKR's total assets under management are $131 billion. Let's compare that to the managed assets of KKR's peers:
The Carlyle Group: $169 billion
Blackstone Group: $356 billion
Apollo Global Management (APO): $189 billion
Together, these companies form 4.5% of the PowerShares Global Listed Private Equity ETF (PSP).
Now let's look at the real estate performances of these alternative asset managers.
Article continues below advertisement