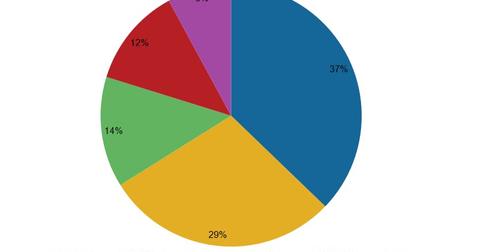 Why Micron's NAND segment is growing fast
By Anne Shields

Updated
Current and expected growth in the NAND space
Micron Technology Inc.'s (MU) NAND-related revenue increased 6% in Q42014, owing to a 13% increase in bit sales volume that was partially offset by a 6% decrease in average sale prices. The average sale price decline outpaced the 2% cost-per-bit reductions by that led to a 3% decline in NAND gross margins.
Strong growth in client and enterprise SSD, or solid-state drive, markets has spurred demand for NAND memory. So has the increased use of smartphones and tablets.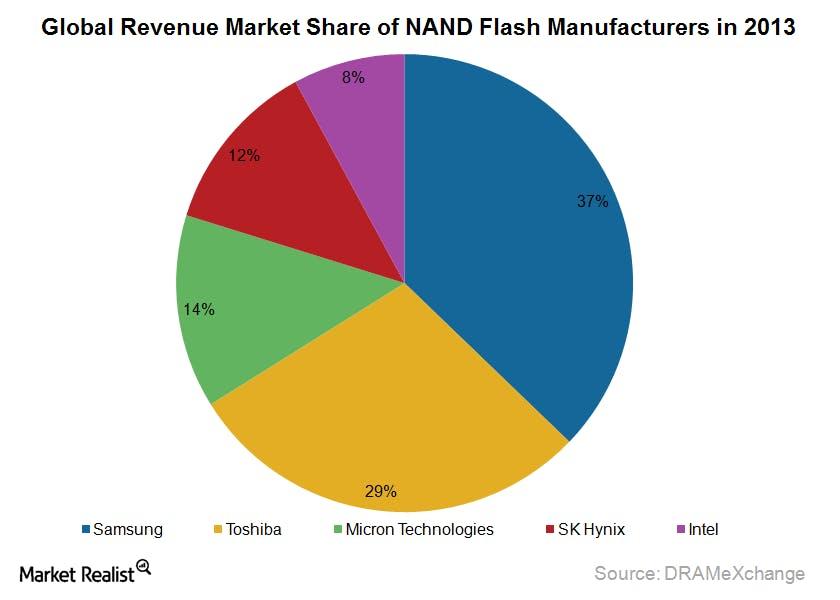 Micron expects industry demand for NAND to grow at a compound annual growth rate, or CAGR, of 38% between 2014 and 2018. Also, the company expects supply to grow at a CAGR of 31% during the same time frame.
To learn about how mobile has driven Micron's growth, read Market Realist's, Key takeaways for Micron investors: Mobile and cloud drive growth.
Total SSD revenue sees good growth
Micron sells company-branded SSDs, as well as components to third-party manufacturers of SSDs. Together, these sales represent ~45% of Micron's NAND business, ~10% of which is smartphone market-specific.
Micron has made progress in both the client and enterprise-SSD markets. In 4Q14, its client SSD shipments to tier 1 original equipment manufacturers, or OEMs, increased 23% on a quarter-over-quarter basis.
M600 SATA SSD launched
In September 2014, Micron launched M600 SATA SSD. M600 is a next-generation design with capacity and size ranging from 128GB to 1TB and 2.5 inch to 7mm, respectively. Catering to OEMs, this design provides improved power efficiency, better performance, increased durability, and lifespan.
Micron's presence in the NAND space
As the above chart shows, Samsung Electronics, Ltd. (SSNLF) leads the NAND flash market with a 37% market share. It's followed by Toshiba Corp (TOSBF) with a 29% share. Micron stands in third position with a 14% share. SK Hynix Semiconductor (HXSCF) and Intel Corporation (INTC) fill out the top five.
In its 4Q14 earnings release, management noted that 20% of total 2015 capital expenditures will be directed towards the NAND flash-memory segment. In the near future, Micron aims to complete the 16-nanometer planar NAND conversion and execute the introduction of 3D NAND. For more on this topic, read Why competition in the 3D NAND flash space is heating up.