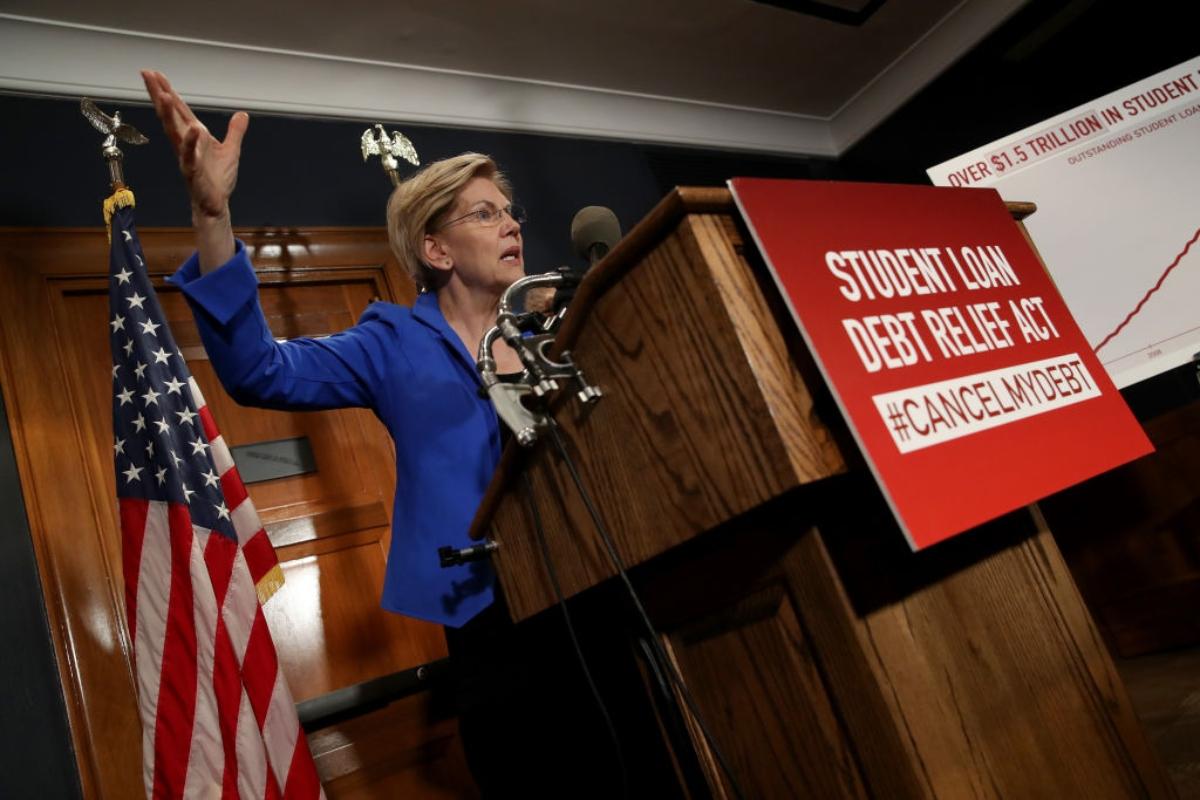 How To Prove Undue Hardship Prevents You From Paying Student Loans
By Kathryn Underwood

Apr. 21 2021, Published 2:38 p.m. ET
 Student loans are a challenge for many people, especially if dealing with unemployment. If you cannot pay your student loans, you currently get a break. Since President Biden extended student loan forbearance due to the coronavirus, student loan payments are paused until the end of September 2021.  
Article continues below advertisement
 The pause on student loan payments and interest charges won't last forever, so if you're still struggling to make payments when they resume, you may need to prove undue hardship. This will be part of a bankruptcy filing. How do you prove undue hardship when you can't pay student loans?  
Article continues below advertisement
How can I get my student loans discharged?
 For borrowers who are facing extreme financial hardship, a Chapter 7 or Chapter 13 bankruptcy might be the way through it. It's commonly said that bankruptcy doesn't take away student loans, but it is possible to have federal student loans discharged after a bankruptcy. It just isn't an automatic occurrence.  
 If pursuing a Chapter 7 or Chapter 13 bankruptcy, you'll need to prove in bankruptcy court that paying back student loans would "impose undue hardship on you and your dependents."  
Article continues below advertisement
Courts must find several factors true:
paying the loan would make it impossible to maintain a minimal standard of living 
the hardship is likely to continue 
you made efforts to pay the loan before declaring bankruptcy
Article continues below advertisement
 If undue hardship is proven, the court may fully discharge the loan balance, discharge a portion of the loan balance, or offer you different repayment terms such as lower interest rates. 
How to avoid or get out of student loan wage garnishment
 If you have defaulted on your student loans, the loan holder (such as the Education Department) will begin a process called acceleration, which means the entire balance of your loans plus interest are due at once. At this point, you no longer have access to loan forbearance or deferment.  
Article continues below advertisement
 Loan holders will submit your loan to a collection agency, which charges the loan holder fees for its work to recoup the money from you, the borrower. Collection agencies usually begin by offering borrowers a voluntary repayment plan, and if you don't accept this plan or don't abide by the terms of that plan, they will attempt to garnish your wages.  
 Loan holders may order withholding of 15 percent of your disposable pay in order to collect on the unpaid loan without having to take you to court. There is a set process for how garnishment is done to give you time to make arrangements to repay the loan.  
Article continues below advertisement
 You have two options for getting out of garnishment:
Negotiate repayment terms for the loan and begin repayment within 30 days from your garnishment notice
Request a hearing to prove your hardship (for which you'll be responsible for paying your own legal representation and expenses)
If your wages are about to be garnished, you'll want to make every effort to negotiate terms with your loan holder as soon as possible. It could be costly to try proving your financial hardship with a hearing.