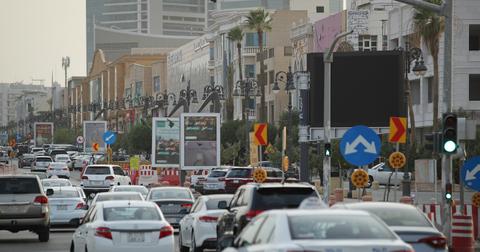 Wall Street CEOs to Speak at Future Investment Initiative 2021 in Saudi Arabia
By Rachel Curry

Jan. 26 2021, Published 1:19 p.m. ET
Jamal Khashoggi, a journalist for Washington Post, was killed by Saudi Arabia agents at the country's Istanbul consulate on Oct. 2, 2018. Just a couple of weeks later, Saudi Arabians put on the Future Investment Initiative in the capital of Riyadh. Wall Street execs largely turned their back on the global event, but this year, they're coming back.
Article continues below advertisement
The event, often referred to as "Davos in the Desert," will launch on Wednesday, Jan. 26, 2021. Some wonder whether enough time has passed for market influencers to morally associate with the nation considering modern human rights concerns. Nevertheless, numerous big names are scheduled to attend and even speak at the event.
What is the Future Investment Initiative Institute?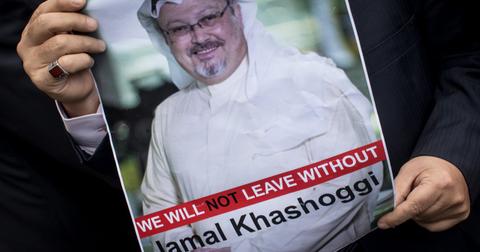 The Future Investment Initiative (FII) Institute is an annual event that basically serves as a meeting place to converse on global economy and investment trends. The inaugural event took place in 2017, just one year before the tragic Khashoggi killing that caused investment leaders to abstain from attending the following few years.
Article continues below advertisement
Climate change, cryptocurrency, artificial intelligence, and big data are some of the most talked-about subjects at the event.
To the surprise of some, Wall Street execs are coming in droves to the event
@ErinBurnett I've been a fan of your reporting, but interviewing Wall Street CEO's at the Future Investment Initiative, hosted by Saudi Arabia? Really? I thought @CNN would have higher standards, considering the horrific murder of Khashoggi (a fellow journalist) not long ago.

— Corey Robinson (@Coretortle) January 25, 2021
David Rubenstein is a billionaire as well as co-founder and co-CEO of The Carlyle Group, a global investment firm that trades as "CG" on the Nasdaq Exchange. Rubenstein plans to moderate a keynote panel along with Ray Dalio, billionaire and co-chief investment officer of Bridgewater Associates.
Article continues below advertisement
Other people who plan to moderate the keynote panel include Black Rock CEO Larry Fink, Goldman Sachs CEO David Solomon, and Credit Suisse CEO Thomas Gottstein.
A CNN anchor will interview James Gorman, CEO of Morgan Stanley, while in attendance. While some lower-echelon executives from Morgan Stanley and Goldman Sachs showed up to the FII Institute in 2019, Gorman and Solomon were not in attendance.
Article continues below advertisement
The event is split between in-person and virtual amid the COVID-19 pandemic
Most attendees will be showing up to the FII Institute via a virtual platform. Saudi Arabia's land, air, and sea borders are currently closed, but the country plans to open back up for travel on Mar. 31, 2021. Until then, investment moguls (excluding those within Saudia Arabian borders) will converge on video.
The FII Institute seeks to amplify investments in certain sectors
Spoiler: keep a close eye on $CCIV during the Future Investment Initiative (FII) aka "Davos in the deser" in Saudi Arabia on 26-28 January 2021⚠️

— Ronald Dacey (@RonaldDacey) January 21, 2021
Saudi Arabia is currently working on rebuilding the country, particularly in a renewable, innovative way. Neom, a planned cross-border Saudi Arabian city, hopes to be powered entirely by solar and wind energy. In the meantime, the country is using the FII Institute to boost investments in renewable energy, biotechnology, advanced manufacturing, and robotics.
It's also possible that this year's "Davos in the Desert" will serve to help the Saudi Arabian government repair some loose ties with foreign nations, particularly as the new Biden administration gets comfortable in the White House. In the past, Biden has called out Saudi Arabia for their killing of Khashoggi, calling them a "pariah" and saying they would "pay the price."