IndexIQ
Disclosure: The content Market Realist publishes should not be construed as investment advice, nor do the opinions expressed necessarily reflect the views of IndexIQ.
More From IndexIQ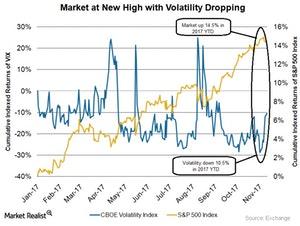 Real Insights
What Role Volatility Plays in the Market
While the stock market is rallying this year, the volatility index is at its low. The VIX Index touched a historic low level of $9.14 on November 3, 2017.