Doug Grim
Disclosure: I am in full compliance with all ethics and other policies for Market Realist research analysts. I am not invested in securities that I cover on Market Realist.
More From Doug Grim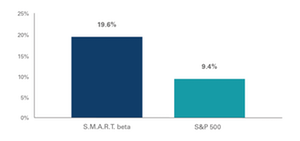 Partner Voice
Back-Tested Strategies: Real or Random?
Have you ever seen a bad back-test? Investment professionals have been jokingly asking that question for years, and the answer remains the same: of course not.