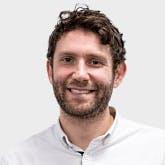 Ben Lobel at DailyFX
London-based Ben Lobel joined DailyFX after a ten-year period of B2B trade journalism, during which time he wrote about UK small companies and business finance. Today, he focuses on broader pieces exploring some of the key issues integral to traders, such as navigating cryptocurrencies, which safe havens to explore, and how to approach commodities markets. Ben holds an NCTJ-accredited postgraduate diploma in Newspaper Journalism from Nottingham Trent University in the UK.
Disclosure: Ben Lobel is in full compliance with policies for Market Realist contributors.
More From Ben Lobel at DailyFX