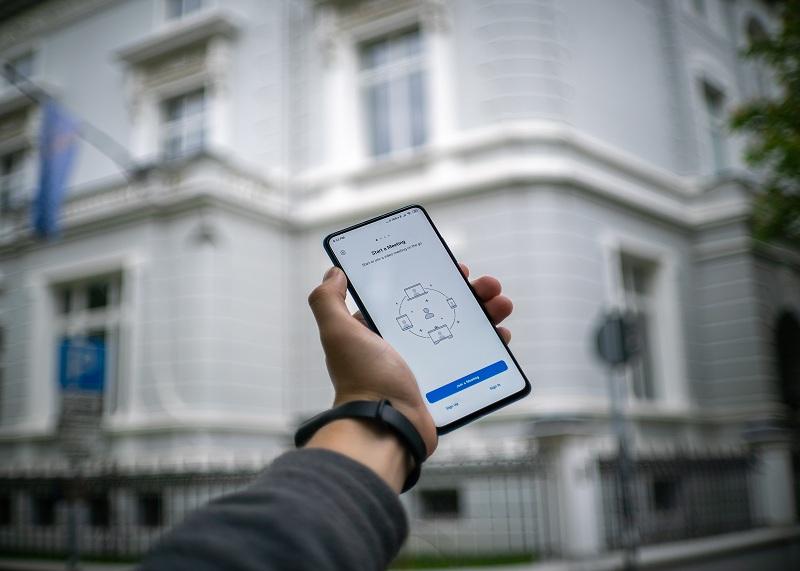 Zoom Video Learns Valuable Lessons after China Controversy
By Ruchi Gupta

Jun. 15 2020, Updated 8:40 a.m. ET
Amid the coronavirus pandemic, few technology stocks can match Zoom Video Communications' (NASDAQ:ZM) popularity with investors. At $222 per share, Zoom stock has more than tripled this year. The stock looks like it can increase more. Notably, the $261 peak target price implies that the stock has room to rise 18% from the current level.
Zoom Video provides online video conferencing and chat services. The demand for video chat services has spiked in recent months due to coronavirus lockdowns. Zoom benefited from increased demand amid COVID-19. For example, the company has been adding a record number of customers. Zoom's sales have been soaring as well. The company finished the first quarter with 769 customers. The customers spend more than $100,000 on the service, which represents an increase of 90% YoY (year-over-year).
Due to the pandemic-driven boom, Zoom Video reported strong financial results, which beat Wall Street's estimates. The revenue rose 169% YoY to $328.2 million and beat the consensus estimate at $202.7 million. The EPS was 20 cents, which was above the consensus estimate at 9 cents.
Following the strong first-quarter results, Zoom raised its financial outlook for fiscal 2020. The stock rose after the company's strong earnings report.
Article continues below advertisement
Zoom Video must change to survive
However, the pandemic boom has also created some challenges for Zoom Video. First, the competition has soared for Zoom as rivals try to replicate its success. For example, Microsoft and Google want to pass Zoom in the video chat market. Zoom bypassed Microsoft and Google when it signed a cloud computing deal with Oracle.
Zoom Video has to make sure that its platform is secure for its customers. The company suspended several accounts and shut down meetings following requests from Chinese authorities. Specifically, China targeted Zoom users hosting or participating in meetings to commemorate the Tiananmen Square crackdown anniversary. The company regretted suspending accounts and ending meetings at China's request. Now, the company has learned some important lessons.
In the future, Zoom Video won't allow the Chinese government to affect users outside Mainland China. The company will develop a software tool that will enable it to edit meeting participants based on location. Zoom hopes to comply with government orders, which should reduce its issues.