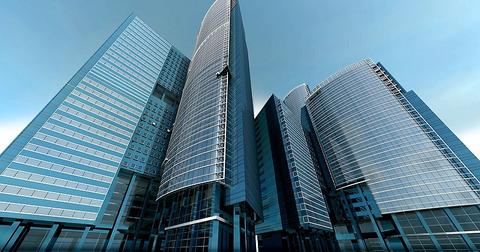 Softbank Expands Investment Scope, Faces WeWork Lawsuit
By Ruchi Gupta

Updated
SoftBank (OTCMKTS:SFTBY) made a big bet on WeWork, which is a workspace sharing startup. When things didn't go as planned and WeWork faced a severe cash shortage after scrapping IPO plans, Softbank stepped in to rescue the business. Now, the WeWork investment is a headache.
Article continues below advertisement
Softbank faces a class-action lawsuit
A group of WeWork investors went to court. They have a problem with WeWork's management and Softbank. The investors filed a class-action lawsuit. They accused WeWork and Softbank of fraud, according to a Bloomberg report. The investors said that WeWork's failed IPO last year cost them money. They put their money into WeWork and looked forward to a successful IPO. Notably, WeWork scrapped the IPO plan and its value fell.
WeWork shares' tender offer flops
The investor-led lawsuit comes as Softbank also faces a separate lawsuit from WeWork's board committee. Softbank was supposed to make a $3.0 billion tender offer for WeWork shares as part of an October 2019 agreement. Specifically, the Japanese multinational conglomerate promised to purchase WeWork shares from other investors. Softbank changed its mind about the tender offer. The company decided not to proceed with the tender offer citing fiduciary responsibility to its own investors. Specifically, Softbank argued that the conditions for the tendering weren't met.
WeWork's board committee took issue with the decision and sued Softbank. However, Softbank investors approved of the decision to cancel the real estate company's tender offer. Softbank stock has gained nearly 40% since it canceled the tender offer.
Article continues below advertisement
Softbank sets up a brand new fund
The investments in WeWork, Uber, and other struggling businesses led Softbank to a massive loss of $100 billion in its Vision Fund.
However, the headache stemming from Softbank's involvement with WeWork hasn't stopped it from seeking new opportunities. The company launched a new investment vehicle called "Opportunity Growth Fund." The company has allocated $100 million for the new fund. Specifically, the new fund will support minority-owned businesses. The new fund comes in the wake of George Floyd's killing, which renewed the focus on racial equality. The fund joins Softbank's existing Vision and Innovation Fund, which focuses on Latin America.