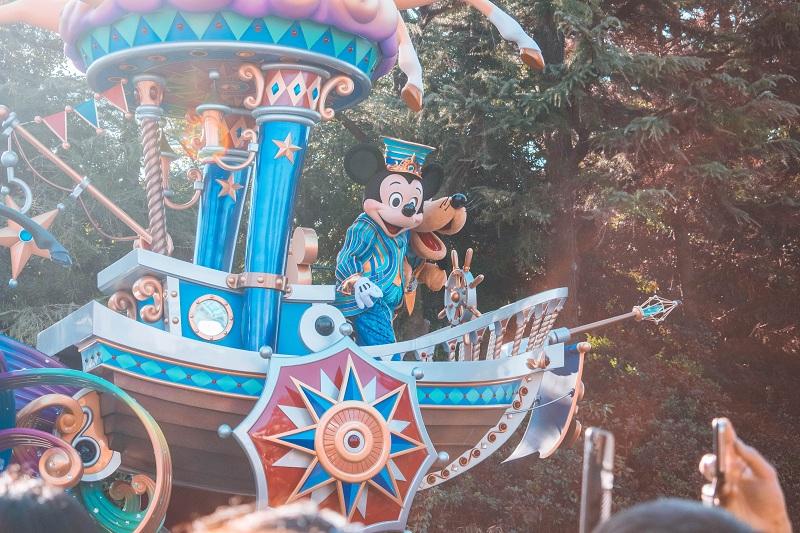 Disney Stock Rises 15% after Shanghai Park Reopens
By Ruchi Gupta

Jun. 10 2020, Updated 12:50 p.m. ET
Walt Disney (NYSE:DIS) is a large US corporation that has borne the heavy brunt of the coronavirus outbreak. At this point, Disney stock is still struggling to return to its post-pandemic highs. Investors fled Disney as the spreading coronavirus forced it to halt most of its operations.
Disney's operations that were affected by its response to COVID-19 included studio production and theme parks. These are important businesses for Disney. The halts weighed on investors' sentiment and hit Disney stock. For example, the studio and theme park business contributed 54% of Disney's overall revenue and 64% of its operating profit in fiscal 2019.
Article continues below advertisement
Time to watch Disney stock
Disney has started reopening its theme parks. Right now, investors need to pay close attention. The company reopened its Shanghai Disneyland park on May 11. Looking back, the stock has risen 15% since the Shanghai park reopened—a sign of investors' excitement about parks reopening.
Disney is gearing up for more parks to reopen. The company will start reopening its four theme parks at Disney World Resort in Florida on July 11. Notably, the Florida facility is one of Disney's most popular attractions. The facility draws about 160 million visitors annually. Disney is also working to reopen its Hong Kong theme park.
Parks reopen to help address the cash flow challenge
Looking at Disney's stock movement since the Shanghai park reopened, investors have high regard for the theme park business. If that's the case, then reopening the Disney World Resort in Orlando, Florida, and the Hong Kong Disneyland park should also lift Disney stock.
Since the studio production halts and park closings reduced Disney's cash flow, the company borrowed money. However, taking on more debt could delay the return of Disney's stock repurchase program. The company suspended repurchases in 2018 to allow it to tackle the huge debt stemming from the purchase of Fox assets.
Therefore, parks reopening could reduce Disney's reliance on debt, which could ease the pressure on the stock.
At $123 per share, Disney stock has pulled up nearly 60% from its pandemic lows. The stock still trades at a 20% discount to its 52-week peak of $153.