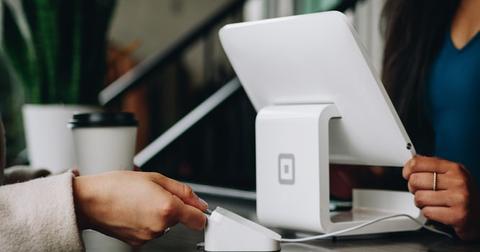 Why Did UBS Downgrade Square Stock Yesterday?
By Ruchi Gupta

Updated
Square (NYSE:SQ) is one of the technology stocks that registered a remarkable recovery from the pandemic sell-off in the first quarter of 2020. At $81 per share, the stock has pulled up more than 150% from its pandemic lows. Square fell to a low of $32 in March amid spiking coronavirus cases in the US and Europe.
Netflix (NASDAQ:NFLX), Amazon (NASDAQ:AMZN), and PayPal (NASDAQ:PYPL) are the other US technology stocks that have recorded an impressive comeback from the pandemic sell-off. At $436 per share, Netflix stock has risen 73% from its pandemic lows. At $2,446 per share, Amazon stock has pulled up 50% from its pandemic lows. Meanwhile, PayPal stock has recovered 80% from its pandemic lows at $148 per share.
Article continues below advertisement
Square provides payment processing services. The company mainly serves small businesses with annual sales of roughly $125,000–$500,000. Square also makes business and consumer loans and runs a Bitcoin trading service. In March, Square secured regulatory clearance to set up an industrial bank, which would expand its existing loans business.
UBS downgraded Square stock
Several Wall Street firms have weighed on Square stock this week. On Thursday, UBS downgraded its rating on the stock to "sell" from "neutral." The bank has a target price of $63 on Square shares, which signals a 22% downside from the current level. Small businesses have taken a beating from the coronavirus pandemic. According to UBS, Square's merchant services business might not recover from the pandemic as fast as some investors expected.
Article continues below advertisement
This week, Bank of America downgraded its rating on Square stock. In a note to investors on Monday, the bank reset its stock rating to "underperform" or "sell" from "buy." Bank of America also based its decision on concerns about Square's merchant services business. Notably, the merchant services business contributes most of Square's revenue.
Square spots over 10% upside potential
Not all of Wall Street is bearish on Square stock as the pandemic rattles small businesses. On Wednesday, Credit Suisse reaffirmed its "buy" rating. The bank also raised its target price on the shares to $80 from $73.
According to Credit Suisse, the new products that Square plans to launch will boost sales across its businesses. Recently, the company introduced a way for customers to automate Bitcoin purchases through its Cash App platform. Square's Bitcoin trading service generated $306 million in revenue and a $7.0 million profit in the first quarter.
At this point, Square stock spots more than 10% upside potential to its highest Wall Street target price at $90.