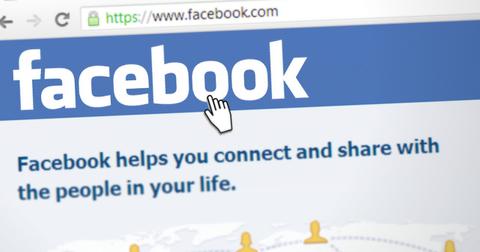 Facebook Widens Its Advertising Net, Looks Like a Bargain
By Ruchi Gupta

Updated
Facebook (NASDAQ:FB) stock fell 0.88% on Thursday and closed at $158. The stock fell more than 13% in March, which marked its worst month in about seven years. Investors' appetite for Facebook shares diminished in recent weeks. There are concerns that the COVID-19 pandemic could impact the company's financial results.
Notably, Facebook relies on advertising sales. In the fourth quarter of 2019, the company made $20.7 billion in ad sales, which accounted for 98% of its total revenue. However, companies are slashing their marketing budgets. The COVID-19 crisis forced them to shut down or scale back their operations.
Article continues below advertisement
However, Facebook isn't the only company that's struggling with weak advertising demand. Twitter (NYSE:TWTR) and Baidu (NASDAQ:BIDU) also have talked about COVID-19 impacting their advertising sales. Recently, Twitter withdrew its financial outlook for the March quarter due to weak advertising demand. Baidu warned that its revenue could fall as much as 13% year-over-year in the March quarter as COVID-19 diminishes the advertising demand.
Facebook stock has fallen 23% in 2020
At Thursday's closing, Facebook stock has fallen 23% this year. In an apparent bid to maximize its advertising opportunities during the COVID-19 crisis, Facebook launched a standalone Messenger app for desktop computers.
Messenger is one of Facebook's popular apps. Notably, the app has more than a billion active users. The coronavirus outbreak has forced people to limit their movement. The demand for social apps, like Messenger, has increased dramatically. People turn to apps for audio and video calls with loved ones.
Article continues below advertisement
Facebook launched the Messenger desktop app days after it revealed that the usage of its social apps has increased. However, the company's advertising sales have weakened. Messenger is one of the apps that Facebook monetizes through advertising. Therefore, releasing the Messenger desktop app could be an attempt to cast Facebook's advertising net wider.
Usually, desktop ads cost marketers more than mobile ads. Therefore, the Messenger desktop app could get Facebook more ads dollars during this challenging time.
Discount opportunity for bargain hunters
The recent sell-off in Facebook stock has left it trading at a discount. The discount might be attractive for bargain hunters. At Thursday closing, the stock was trading at a 42% discount to its 52-week high of $244. The stock is trading at a 49% discount to Wall Street's average target price of $236.