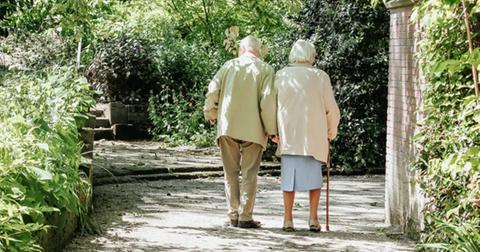 Facebook Might Sell Portal Devices to UK Care Homes
By Ruchi Gupta

Updated
Facebook (NASDAQ:FB) might sell a large number of Portal devices to UK care homes, according to Wired. Care homes, or nursing homes, across the UK have stopped visits from family and friends to help prevent the spread of COVID-19. Currently, the UK is one of the countries that's reporting a high number of CVOID-19 cases and deaths.
With family and friend visits halted, the UK's NHS (National Health System) wants to give care home residents Portal devices. The devices will help residents stay in touch with their loved ones and avoid loneliness.
Article continues below advertisement
Facebook's Portal devices let people host video chats
The first Facebook Portal device landed in 2018. People use the device for video chats on Facebook apps like Messenger and WhatsApp. Facebook partnered with Spotify (NYSE:SPOT) and Pandora to allow people to stream music on their Portal devices.
The COVID-19 pandemic has boosted the demand for Facebook's Portal devices. People use Portal devices to stay in touch with loved ones while they have to stay at home.
The UK care home program could order as many as 100,000 Portal devices. The orders would boost Facebook's hardware sales and non-advertising business in general. Notably, Facebook's Portals cost between $130 and $350.
Boost hardware sales, expand non-advertising business
Currently, Facebook relies on advertising sales for most of its revenue. In 2019, advertising sales contributed 98.6% of the company's total revenue. Only 1.4% of the revenue came from non-advertising sources. However, the company has been working to diversify its revenue sources as it faces more hurdles in the advertising market.
The competition for advertising dollars has increased. Regulators have started questioning the success of Facebook's advertising business. As a result, the company has faced antitrust probes. The COVID-19 pandemic has impacted the advertising industry. Twitter (NYSE:TWTR) had to cut its revenue and profit expectations. Facebook also reported weak demand for its advertising service.
With growing challenges in the advertising market, Facebook wants to open new revenue sources outside of advertising. The company started making hardware products. In addition to Portal devices for video chat, Facebook also makes virtual reality headsets through its Oculus subsidiary. However, Facebook's search for non-advertising revenue goes beyond hardware. The company also sells a subscription service called "Workplace," which companies use to connect their staff.