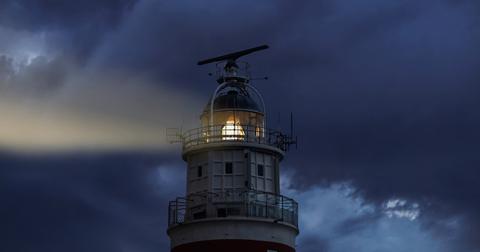 Get Real: Is There Light amid Coronavirus Turmoil?
By Sybil Prowse

Updated
In this morning's Get Real market newsletter, we saw companies' outlook amid the coronavirus outbreak, Tesla bears finally got a voice, and Target's upcoming Q4 earnings this week.
Article continues below advertisement
Must-knows
PayPal fell last week, optimism remains
Like many stocks, PayPal (NASDAQ:PYPL) struggled last week amid growing concerns about the coronavirus. However, investors should note that the company's business trends are strong. Also, the coronavirus outbreak could generate a tailwind for PayPal by boosting the uptake of digital payments in China.
MedMen's Q2 losses lead to a different strategy
MedMen reported its earnings results for the second quarter of fiscal 2020 on February 26. Amid wider losses in the second quarter, the company decided to focus on retail. MedMen will evaluate and potentially close stores that aren't generating cash.
If the S&P 500 crashes, how will Berkshire Hathaway respond?
Last week, US stock markets crashed and had the worst week since the financial crisis in 2008. Chairman Warren Buffett said that the company would outperform amid falling markets. Considering that Berkshire Hathaway lost 10.0% last week, while the S&P 500 and the Dow Jones fell 11.4% and 12.3%, can it outperform the markets this year?
Has Shake Shack stock bottomed out?
As of Thursday, Shake Shack (NYSE:SHAK) was trading at $61.67—a fall of 16.2% since it reported its fourth-quarter earnings. The company's management blamed one less week during the holiday season, fewer menu innovations, and changes in its delivery strategy for weak sales during the quarter. Overall, Shake Shack appears to have good growth prospects.
What to watch for
Tesla's stock price crashed and bears got a voice
Tesla's (NASDAQ:TSLA) stock price fell by more than 25% last week. The stock underperformed the S&P 500 and the Dow Jones Index. Although the bears have been in a coma for the past four months, TSLA stock short-sellers are back.
What to expect from Target's Q4 results
Target (NYSE:TGT) is scheduled to release its results for the fourth quarter of fiscal 2019 on March 3. Although the stock rose 94% in 2019, it has fallen so far in 2020. Despite weak holiday sales, Target reaffirmed its fourth-quarter guidance in January.
Should investors buy AT&T stock?
On February 28, AT&T (NYSE:T) stock fell 1.43% and closed at $35.22. Last week, CNBC's Mad Money host Jim Cramer suggested that investors buy AT&T stock at the current levels. Among the 31 analysts tracking AT&T stock, 16 recommend a "hold," 13 recommend a "buy," and two recommend a "sell."