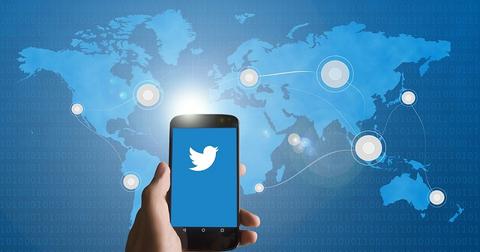 Twitter Acquires Chroma Labs, Profit Hits $1.5 Billion
By Ruchi Gupta

Updated
Twitter (NYSE:TWTR) acquired Chroma Labs. Notably, Chroma Labs' app lets people create and share creative content on social media. Chroma Labs was founded in 2018 by former Facebook (NASDAQ:FB) employees.
Overall, Chroma Labs provides social media photo and video editing tools. The tools are compatible with social platforms like Instagram and Snapchat. Chroma Labs said that it's in the business of helping people and businesses tell visual stories. The startup has seven employees, all of who will join Twitter. Meanwhile, Twitter said that it plans to increase its headcount by 20% this year. The company finished 2019 with 4,800 employees. Therefore, increasing the employees by 20% would mean adding 960 more workers.
Twitter's plans to expand its workforce come as it has set out to grow its audience base and improve its financial results in 2020. So, the company plans to achieve this through increasing trust in its service, driving healthy public conversations, and increasing revenue durability.
Article continues below advertisement
Twitter counts on Chroma Labs
Twitter will spread the workers joining it through Chroma across its product, design, and engineering teams. The teams are responsible for giving people more creative tools to express themselves on Twitter.
Therefore, Chroma Labs' technology and talent should make Twitter more appealing to users. The acquisition should bring more people to the platform and grow the company's audience. Notably, Twitter finished 2019 with 152 million daily active users on its platform. The company is behind Snap's (NYSE:SNAP) Snapchat, which has 218 million daily users. Facebook has 2.3 billion daily users across its family of social apps including Instagram, WhatsApp, and Messenger. All of these companies derive most of their revenue from selling ads—a market where audience size matters a lot.
Twitter has a strong balance sheet
Twitter hasn't disclosed how much it spent on the Chroma Labs acquisition. However, the company exited 2019 with a strong balance sheet. Twitter made a profit of $1.5 billion in 2019, which increased from $1.2 billion in 2018. The profit lifted Twitter's cash reserve to $6.6 billion. The company's total liabilities are less than $4.0 billion compared to $12.7 billion in total assets.
As Twitter pursues more growth, it expects costs to rise by 20% in 2020. Investments in talents, data centers, and strategic acquisitions will likely drive the company's costs this year.