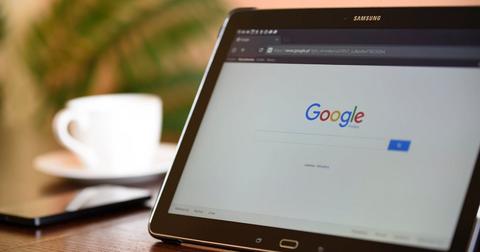 Google Gets Some Relief, Essential Products Shuts Down
By Ruchi Gupta

Updated
Google (NASDAQ:GOOGL) CEO Sundar Pichai and his hardware team can breathe a sigh of relief. Essential Products, a potentially tough competitor, has gone out of business. Google's hardware division has developed a range of devices from Pixel smartphones to Nest smart speakers.
Notably, Google counts on its hardware business and other new ventures to diversify its revenue sources outside the advertising market. However, intense competition in the hardware space has always been a major concern for the company. In the smartphone market, the company faces off with Apple and Samsung (OTCMKTS:SSNLF). Meanwhile, Amazon (NASDAQ:AMZN) continues to rule the scene in the smart speaker space.
Google had a greater challenge in the hardware market. The company's former executive, Andy Rubin, decided to take it on in the smartphone market. Rubin launched Essential Products, a consumer hardware startup, in 2015.
Article continues below advertisement
With the backing of Amazon and other deep-pocket corporate investors, Essential Products launched Essential Phone in 2017. The company also worked on a smart speaker device. Recently, Essential Products planned to launch a new smartphone called "Project Gem." All of the products threatened to tighten the competition for Google's Pixel and Nest devices. However, Essential Products abruptly shut down this week, which erased the threat to Google's hardware business.
Rubin founded Android software, which Google acquired for roughly $50 million in 2005. As a result, Rubin joined the company's workforce and held an executive position until he left in 2014. As a former Google insider, Rubin threatened to give Google tough competition through Essential Products. In addition to Amazon, Essential Products also got financial support from Tencent and Access Technology Ventures.
Why Google's Pixel smartphone business is important
Google operates a broad hardware division that includes smartphones, smart speakers, and other gadgets. The hardware unit is about to grow even bigger since the company acquired Fitbit (NYSE:FIT). Fitbit makes fitness trackers and smartwatches. The company is a leader in these markets. The company agreed to purchase Fitbit for $2.1 billion after winning a bidding contest that pitted it against Facebook (NASDAQ:FB).
The Pixel smartphone business is an important piece of Google's hardware strategy. The arrival of 5G network technology and foldable phone design will likely stimulate smartphone sales. Therefore, the global smartphone market is on track to hit $1.4 trillion in 2025 from $715 million in 2019.
Google's segment that houses the hardware business generated $17 billion in revenue in 2019, which increased from $14.1 billion in 2018.