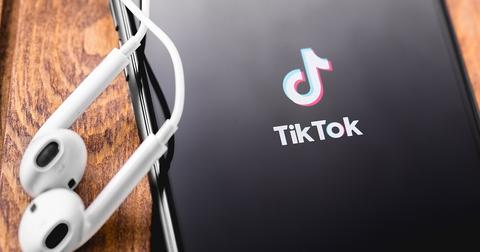 Which Facebook App Is Most Vulnerable to TikTok's Rise?
By Ruchi Gupta

Updated
Recently, a Sensor Tower report shed more light on the extent of the damage that TikTok is causing Facebook (FB). TikTok and Facebook compete for users and advertisers. They have also been competing for talents lately. TikTok poached dozens of Facebook workers.
TikTok, an app for sharing funny video clips, has been a major hit with teens around the world. Last year, TikTok recorded 730 million app downloads, which made it the second-most downloaded app worldwide. Facebook's WhatsApp topped the charts and recorded 849 million downloads last year.
TikTok crashed two other Facebook apps, the flagship Facebook and Messenger, on its way to near the top in 2019. Instagram was the first Facebook app to fall to ToTok in 2018.
Article continues below advertisement
Facebook's Instagram looks most vulnerable to TikTok
Despite Instagram boasting a bigger audience than TikTok, it appears to be the Facebook app that's the most vulnerable to TikTok's rapid rise. Speaking at a tech conference in Munich at the weekend, Snap (SNAP) CEO Evan Spiegel predicted that TikTok could overtake Facebook's Instagram in audience size, as reported by Bloomberg. Snap's Snapchat is another Instagram rival. Snapchat had 210 million daily users at the end of the third quarter of 2019.
Facebook focuses on Instagram
Facebook doesn't plan to open the WhatsApp platform to advertisers—at least not this year. Last year, the company said that it would bring ads to WhatsApp. The company paid $19 billion to acquire WhatsApp in 2014. However, six years down the road, WhatsApp's contribution to Facebook's financials remain negligible. Notably, WhatsApp has over 1.5 billion users.
With Facebook pulling the plugs on WhatsApp ads, the focus has turned to Instagram. Like the flagship Facebook app, Instagram also sells ads. Previously, the company disclosed that Instagram had attracted 2.0 million active advertisers. Instagram generated $9.0 billion in ad revenue for the company in 2018, according to eMarketer estimates.
Facebook stock has gained 8.23% YTD (year-to-date), which makes it one of the leading FAANG stocks. Snap's stock price has risen more than 17% YTD.