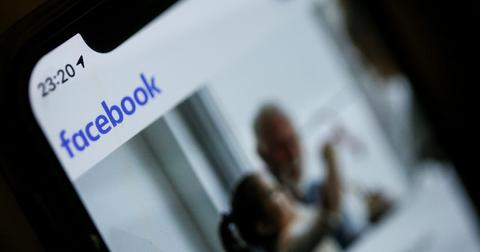 What Are Facebook's Options after Brazil's Fine?
By Ruchi Gupta

Jan. 2 2020, Published 9:02 a.m. ET
On Monday, Brazil fined Facebook (FB) $1.6 million in connection with the Cambridge Analytica data scandal, according to a Reuters report. Facebook stock fell 1.77% on Monday, but still finished 2019 as one of the best stocks in the FAANG basket. Facebook stock gained 57% in 2019 and was second to Apple in the FAANG group. Apple stock rose 86% in 2019. Facebook's FAANG peers Alphabet (GOOGL), Amazon (AMZN) and Netflix (NFLX) gained 28%, 23%, and 21% in 2019, respectively.
Article continues below advertisement
Brazil increased Facebook's fine
Facebook faces fines from the Cambridge Analytica data-mining scandal that erupted in 2018. In July of 2019, the FTC (Federal Trade Commission) fined Facebook $5.0 billion on charges that it didn't protect users' data. The FTC fine stemmed from the investigation of the Cambridge Analytica scandal. Facebook also took a nearly $600,000 fine in the UK in October in connection with its Cambridge Analytica actions.
Brazil's fine adds to Facebook's cost in the Cambridge Analytica scandal.
Facebook could still escape the fine
Facebook agreed to pay the FTC and UK fines. However, the company might contest Brazil's fine. After Brazil announced the fine, Facebook said that it's evaluating its legal options, according to the Reuters report. Facebook could appeal to block the fine or have it reduced. The company could also pay the fine and avoid a fight with Brazilian authorities.
Facebook has ten days from when Brazil's fine was announced to appeal it. The company has to pay the fine in 30 days.
Fines impact cash reserve
Facebook finished the third quarter of 2019 with $52.3 billion in cash reserve. From the FTC, UK, and Brazil fines alone, the company is on track to lose more than $5.2 billion or 10% of its cash reserve in connection with the Cambridge Analytica scandal. The cost is huge even for a company with deep pockets like Facebook. The company could face more fines due to probes of its business practices in the US and Europe.
The fines could derail Facebook's development programs. The company's cash requirements are growing. Facebook is trying to defend its turf in the advertising market and open new revenue sources.