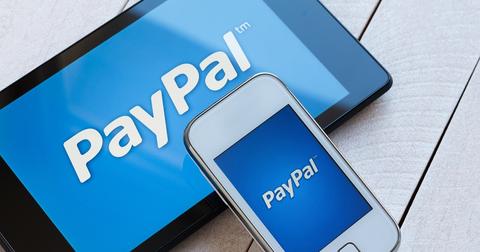 PayPal Earnings Preview: Expectations, Acquisitions, and Partnerships
By Ruchi Gupta

Updated
PayPal (NASDAQ:PYPL) will report its earnings results for the fourth quarter on Wednesday. Usually, the company's earnings reports result in big movements in the stock. PayPal stock rose nearly 9.0% after the company's third-quarter earnings beat the expectations. In contrast, the stock fell by more than 5.0% after PayPal's second-quarter revenue fell short of the expectations.
Notably, the company's fourth-quarter earnings follow several strategic acquisitions and partnerships.
Article continues below advertisement
What to expect from PayPal's earnings
Wall Street expects PayPal to report an adjusted EPS of $0.83 on revenue of $4.94 billion for the fourth quarter. Likewise, the company's own forecast calls for an adjusted EPS of $0.81–$0.83. The internal forecast calls for revenue of $4.89 billion–$4.95 billion. In the fourth quarter of 2018, PayPal posted an adjusted EPS of 0.69, which beat analysts' expectation at $0.67. However, the revenue of $4.23 billion was slightly short of analysts' expectation by about $5.0 million.
Honey and GoPay acquisitions
Recently, PayPal made two important acquisitions. On January 6, the company completed the purchase of Honey for $4.0 billion—its biggest acquisition ever. Honey's technology helps consumers save money on their online shopping by using discounts from different retailers. However, the acquisition increased the tension between PayPal and Amazon (NASDAQ:AMZN). So far, companies' interests are increasingly at odds.
Article continues below advertisement
On December 16, PayPal completed the acquisition of a controlling stake in GoPay—a Chinese payment services company. The GoPay deal gave PayPal the licenses that it needs to launch domestic operations in China. In the press release announcing the closing of the GoPay transaction, PayPal said, "With the close of the [GoPay] deal, PayPal is the first foreign payments platform licensed to provide online payment services in China."
PayPal partners with UnionPay and Citigroup
PayPal's earnings follow strategic partnerships to accelerate growth. On January 22, PayPal announced a broad partnership with China's financial services giant UnionPay. Overall, UnionPay will give PayPal a faster start in China's domestic market.
PayPal has also partnered with Citigroup (NYSE:C) to make payments simple and fast for their customers. Now, Citigroup's institutional clients will be able to make payments directly to their customers' PayPal account.
Meanwhile, PayPal stock has gained about 20% since the company's last earnings report.