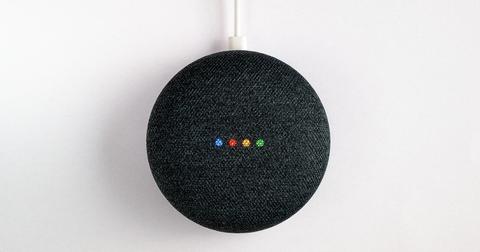 Google Starts CES 2020 with Big Assistant Reveal
By Ruchi Gupta

Updated
Right now, Google (NASDAQ:GOOGL) is at CES (Consumer Electronics Show) 2020. The world's largest consumer electronics show, which is held annually in Las Vegas, officially kicked off on January 7 and runs until January 10. Google began its portion of the show with a big reveal about its digital voice assistant. The company said that more than 500 million people used it every month, CNET reported.
Google Assistant is the software that underpins Google's Home and Nest branded smart speaker devices. Google has also partnered with companies such as Samsung (OTCMKTS:SSNLF) and TCL Communication to bring the Assistant to TV sets. TCL is a Chinese company that holds the rights to making and selling smartphones under the Nokia and Alcatel brands. On January 6, TCL used its CES 2020 preview moment to unveil its latest Android-powered Alcatel smartphones.
Article continues below advertisement
Google uses CES 2020 to market the Assistant
Google Assistant competes with Amazon's (NASDAQ:AMZN) Alexa, Apple's Siri, and Baidu's DuerOS in the digital voice agent market. At CES 2020, the company used its time to highlight the Assistant's strengths. First, Google announced that the Assistant has more than 500 million monthly users. It shows the voice agent dwarfs its rival Alexa from Amazon. A year ago, Amazon revealed that 100 million Alexa devices had been sold. Baidu's DuerOS has been installed on about 400 million devices. Like Alexa, no one knows exactly how many people actively use DuerOS.
Google also used its first day at CES 2020 to announce an array of new Assistant features. These features include new functions and privacy controls. Privacy has become a hot topic in the wake of high-profile breaches that exposed the personal information of millions of consumers. In fact, Facebook opened its CES 2020 event with privacy talks.
Facebook has suffered from several large privacy breaches recently. Apple's and Procter & Gamble's (NYSE:PG) privacy executives are also attending CES 2020.
Google also announced the Assistant's privacy features at the show. They include the ability to ask to immediately delete a conversation that was not meant for it, TechCrunch reported.
Assistant monetization
Google hasn't clearly outlined how it plans to monetize its Assistant software, but it has dropped hints that it could make money from Google Assistant through voice-based online shopping and voice-based online information search. Moreover, the Assistant powers Google's smart speakers, giving the company a foothold in a lucrative consumer hardware market.