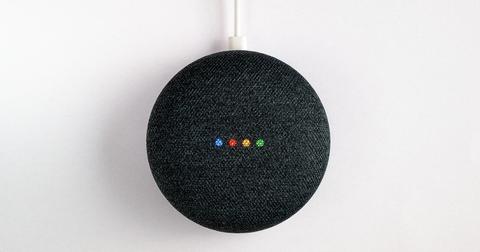 Google Gets Boost from Nokia Partner as CES 2020 Kicks Off
By Ruchi Gupta

Updated
Although CES 2020 officially opens today, TCL Communication used its CES 2020 preview yesterday to unveil several new smartphones running Google's (GOOGL) Android software. TCL, a Chinese company, secured the rights to make phones under the Nokia and Alcatel brands. Telecom equipment giant Nokia (NOK) now owns the Alcatel brand after it purchased Alcatel-Lucent in 2016. TCL also makes phones under its own brand.
TCL used its CES 2020 preview to unveil four Android-powered Alcatel-branded smartphones—the Alcatel 1S, Alcatel 1V, Alcatel 1B, and Alcatel 3L. The new TCL Alcatel smartphone models are set to launch this quarter. The devices will sell for between $66 and $155, targeting emerging markets.
The company also used its CES 2020 preview to showcase its first 5G smartphone, the TCL 10 5G, which is coming to market later this year. The TCL 10 5G smartphone will use a modem chip from Qualcomm (QCOM). The other TCL-branded smartphones unveiled were the TCL 10 Pro and TCL 10L.
Article continues below advertisement
CES 2020 starts on a high note for Google amid Huawei threat to ditch Android
TCL kicked off its CES 2020 presentation with positive news for Google. Android software, which TCL has selected to power its latest handsets, is a major component of Google's advertising business.
Google works with Android makers to bundle its apps with their devices at the factory. Many of these apps, such as YouTube and Google Maps, make money for Google through advertising. Most smartphones around the world run on Android, giving Android 74% of the global mobile operating system market. Therefore, the Android platform is a crucial link in the distribution of Google's money-making apps.
However, Huawei, one of the world's biggest Android phone makers, has signaled it may ditch Android someday. Huawei's exit from the Android ecosystem could deal Google's advertising business a major blow. Advertising is Google's main revenue source.
TCL's CES 2020 smartphone preview shows it is doubling down on Android, which signals continuing demand for Android despite Huawei's threats to ditch the platform.
Google to showcase hardware and software innovations
Google is expected to use the CES 2020 event to showcase some of its hottest smartphone and smart speaker innovations. At CES 2019, the company made big announcements about its Google Assistant voice agent, the brain of its Home and Nest smart devices.